Manchester United haven't made the best start to the season, and with Eric Bailly – one of the shining lights of an inconsistent campaign thus far – now facing two months out with injury, manager Jose Mourinho faces a challenge working without his best centre-back.
Even with Bailly, the Red Devils' defence hadn't been at its best this term. Mourinho has regularly looked to the same players to complete the back four, but no-one – perhaps other than Antonio Valencia – has regularly impressed in United's backline this term.
Mourinho must act on concerning Bailly loss
Valencia has nailed down the right-back spot and while he has done well there under Mourinho, his form has kept Timothy Fosu-Mensah and Matteo Darmian out of the side, both of whom seem to be considered as right-backs by their manager.
Both Fosu-Mensah and Darmian are capable of playing in other positions in the defence as well, but neither have been considered to feature in positions where none of Chris Smalling, Daley Blind, Luke Shaw or Marcos Rojo have been thoroughly convincing this term.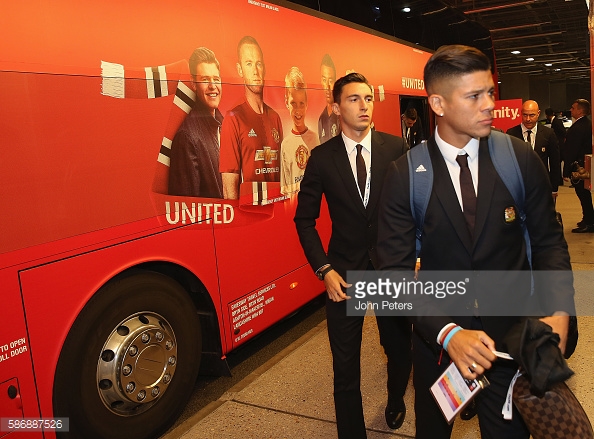 Smalling, Bailly and Blind had shared the two centre-back spots until now, and the latter of those had also been rotated with Shaw and Rojo at left-back. But with Bailly now unavailable, Mourinho's defensive options will become more limited.
Without Bailly, United should turn to Fosu-Mensah as the kind of quick and strong centre-back Mourinho loves to have at the heart of his defence. The 18-year-old played there under Louis van Gaal last season and his recent cameo in central midfield against Fenerbahce showed that the Dutchman has the physical qualities to excel in the United side.
Fosu in the centre, Darmian on the left?
Mourinho should give Fosu-Mensah an opportunity to impress in that role, as the Portuguese coach doesn't exactly have many alternatives for the role with Bailly unavailable. Rojo could play there but his lack of action in that position this season suggests that he isn't trusted by his manager, while Phil Jones' injury record makes him unreliable. Axel Tuanzebe is another option but he should be gradually brought into the first team picture before he is thrown in to start.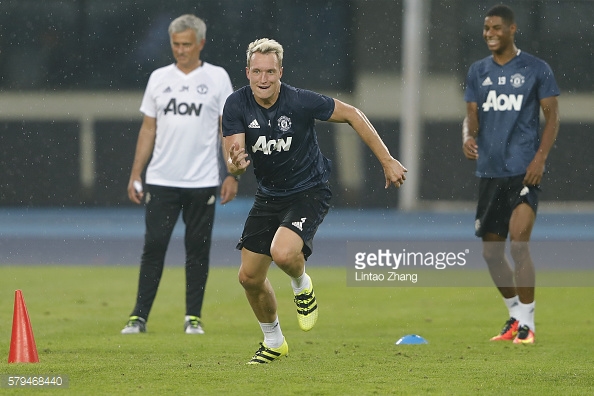 Bailly's injury will mean Blind will be used more often at centre-back, too, and thus lower the number of options at left-back. Shaw should be the first choice but Mourinho has regularly rotated his full-backs this season, and Rojo has been an unimpressive back-up for the Englishman so far this season.
Darmian, who played as a left-back for United plenty of times last season, should be given the chance to prove he is a better option than Rojo in the role. The Italian might not be the best going forward, but he is much better defensively than his Argentine teammate.
Some reports have suggested Darmian could be on his way out of United soon, but the transfer window is still two months away and United's defensive options are limited. Mourinho should at least give the Italian a chance during that time.
Whatever happens, it will be interesting to see who Mourinho turns to now that Bailly is injured and whether the Portuguese coach can improve United's defence with its star man absent.