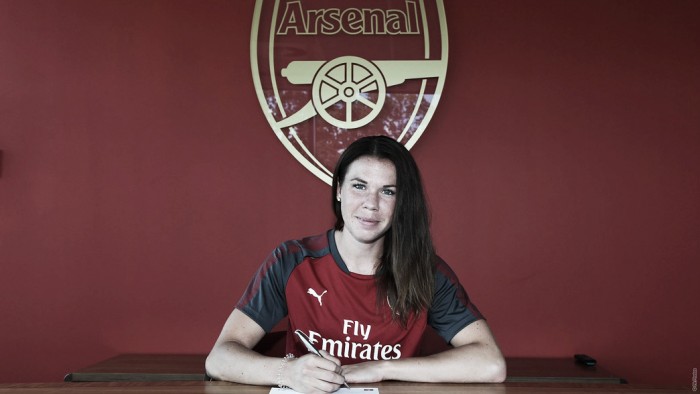 The pre-season transfer window continues to throw up many new additions all over Europe and today, Arsenal Women Football Club (Arsenal W.F.C.) announced the signing of Swedish international Jessica Samuelsson. The defender joins Arsenal after seven years at Linköpings FC.
Samuelsson is a great addition for Arsenal
Samuelsson is one of the more underrated defenders in Europe at the moment and her performances for Linköpings FC, and Sweden in particular, were enough to catch the eye of Arsenal's scouting team.
The 25-year old right back spoke to the club's official website after putting pen to paper, stating that she was "happy to join the club" and to be a part of "such a great club as Arsenal". Samuelsson added that it was a "new step" in her career and not only is she hoping to progress as a player but to also help Arsenal "win titles".
Arsenal manager Pedro Martinez Losa was also on hand to say a few words about the new addition to his team. Losa said he had been impressed with Samuelsson's performances for "a long time now" and that he had not doubted how impactful she ended up being for Sweden at Euro 2017. Losa ended by stating that Samuelsson is "recognised internationally as a strong and talented defender" and that was something that he felt would bring plenty to his squad.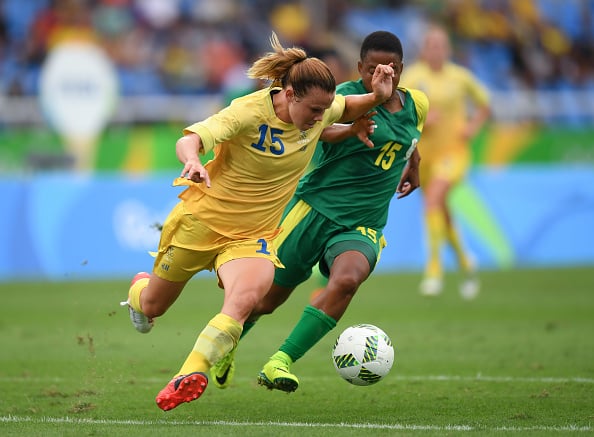 A long career looks to have more in store for Samuelsson
Jessica Samuelsson earned her first international cap for Sweden in 2011 and has been a feature in the team since then. Not only are her defensive qualities of the highest order but her set-piece ability is something that many teams would love to add to their arsenal. During her time with her national team, she was won a Silver medal at the 2016 Olympic Games and featured regularly at Euro 2013 and Euro 2017.
Although she spent most of her career in Sweden, it wasn't until a loan spell in Australia for the Melbourne Victory in 2013, that Samuelsson developed into the player she is today. She was named the league's Player of the Year that season as the Victory went on the win the W-League trophy with her as their starting right back and she took that form with her back to Linköpings and the national team. Arsenal will be hoping that Samuelsson will elevate her game even more now with them as they look to win domestic and continental titles this season.
Quotes via Arsenal.com