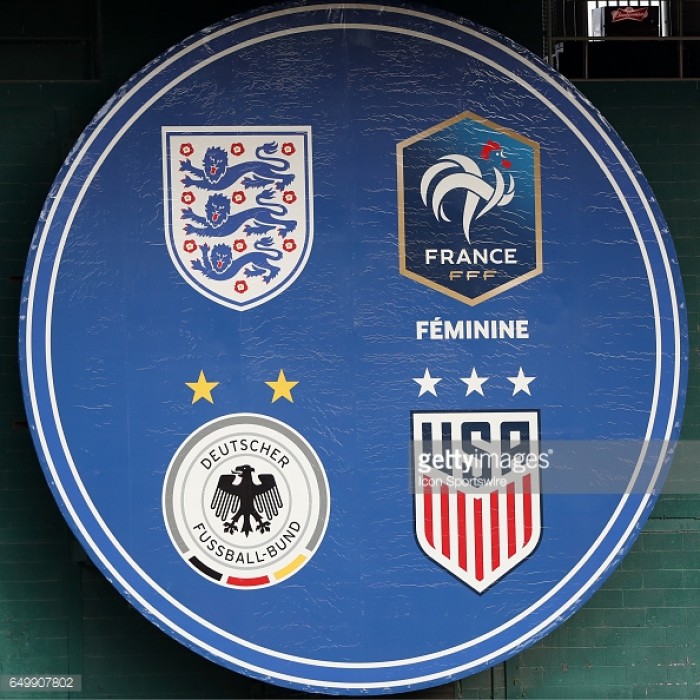 As the women's football world is given a massive boost, through an extraordinary European Championship in The Netherlands. And the Tournament Of Nations, in the US.The fanfare, increases in TV viewing figures, very positive social media interest and sell-out stadiums. Mask a problem within the very legislative framework, of the way in which female players are supported through.
With childcare costs, discrimination, sexual harassment, and players forced to be out of pocket whilst representing their country. Amongst the plethora of complaints, highlighted by 3,295 players. Surveyed across the global community, consisting from professionals in The United States ,Sweden, France, England and beyond. In the largest study of its kind looking into working conditions, commissioned by FIFPro the players union. It's findings have been stark, if not unsurprising.
Barriers to participation
It found respondents of the survey faced barriers to participation. An adverse effect on the ability to maintain a family life. Severe financial burdens, leading to retirement from the game entirely. 87% said they would consider retiring early from football. 66% of national team players were not satisfied with tournament prize money. Staggeringly 50% of players are not paid by their respective clubs. Matched by 35% of respondents not even paid by their national federations for representing them. FIFPro's survey makes a further direct correlation, to a number of issues raised by previous surveys. Drawing upon more than mere anecdotal evidence of a football culture, beset by gender inequality and discrimination.
Caroline Jönsson, head of FIFPro's women's football committee, believes the survey, the first of its kind on this scale. Sends a powerful message of the difficulties women face in the football work-place. She said, "The results of the survey are a powerful message about the difficulties female players are experiencing today.FIFPro is committed to working with clubs and federations to develop women's football and give more players the chance to follow their passion for the game."
FIFPro General Secretary Theo van Seggelen was frank in his belief, players deserve fair remuneration for their graft. He said "Players who devote years of their lives to get to the top of the game are surely entitled to a fairer slice of football's revenue. Our research shows how hard it is for even national-team players to make a career in football."

Hope Solo and Hedvig Lindahl speak at the conference. Credit:FIFPro
An abuse of trust with lessons not being learnt
In the wake of Euro 2017, there has been a feel-good factor surrounding the women's game. However the tournament has masked, significant structural flaws within it. Progress has been made in vital areas, it seems that evolution of the game. Has still a steps to overcome.
FIFPro at the Women's Football Conference, in The Netherlands, have revealed some incredible results.That not only strike at the very core of the sport, but in real terms a breach of trust and ethics. 3.5% (115 respondents) reported sexual harassment. Experiencing sexual harassment by coaching staff, fellow players and other staff working in football. With 5.4% of players reporting, experiencing homophobia. Despite assurances by FIFA and national federations that sexual harassment will be met, with strong and robust action. Sexism and sexual harassment still remains entrenched.
Sexisim and sexual abuse, is long-standing problem for women working in football. Highlighted in Women In Football's 2016 survey,in partnership with University Of Liverpool. Saw 505 respondents from working in vast areas of the women's game, in the UK surveyed. Of the 505 people surveyed, 61% witnessed sexism, 24% had suffered bullying and 14.8% of respondents claimed they had been victim of sexual harassment.
Led by Professor Sue Bridgewater, it saw respondents give frank and open statements. Women in football released a sample of anonymous stories. That add fuel to the already virulent mix. They included, "A teenage female referee who had to travel to games with older male official. Was sexually harassed with inappropriate touching on the journey. He told her there was no point complaining because she was so young no one would believe her. The referee was afraid of her career." Another respondent added on reporting sexism , "I'm scared to report it because I have no confidence in the reporting system."
On the very day policy formers and those working in the women's game, were pouring over FIFPro's data. England Manager Mark Sampson was cleared of bullying, Chelsea forward Eni Aluko. Aluko herself outlining in her statement, "It is inevitable that such damaging behaviour and bias from the ultimate leader of the group in the presence of my England team-mates will and has influenced other staff and team-mates to be empowered to also attempt to undermine and belittle.I submit that this is the basis of a culture of bullying and harassment."
Whilst Sampson was cleared of any wrongdoing, there is a clear case within the football workplace of sexual harassment and bullying. That toxic mix of an abuse of trust and power, threatens to undermine the women's game. Founded upon a fundamental respect and lauded as inclusive.
More importantly the very real and detrimental impact on those players and women suffering harassment. Fearful to speak out, for fear of negative career progression.Or even to seek redress under common law. Conversely receiving vital counselling support to overcome emotional trauma caused, to start rebuilding their lives. Cannot be under any circumstances downplayed in the human and personal impact of gross indecision and inaction.
Players negotiating a financial tightrope
Another theme that permeates through FIFPro's findings. Is the perilous financial burden placed upon players. 35% of players do not get paid for playing for their country.50% are not even paid by their clubs. Further pushing their personal finances to breaking point. With the potential for some players, not in the position to secure lucrative club contracts. In real danger of not receiving an actual living wage. Or even in that position currently. Further accelerating the way out of the football exit door. Into more secure employment and higher waged positions. Haemorrhaging talent and wasted sporting and personal development.
37% reported payment delays. For those players who have received wages. Over 60% take home between $1-600 a month after tax. 30% earn between $600-2000 a month. In only less than 1% of cases are respondents receiving upwards of $8000 or more.
Mixed with 66% of players unhappy with tournament prize money. That impacts any bonuses received by players for tournament progression. Offers scant financial security for tournament success. Plugging gaps in their own personal finances.
Considering 42% of national team players are not even paid enough to cover their expenses. Further forcing players to negotiate a financial tightrope. Having to perhaps consider leaving the game, to ensure they have enough funds to live off in later stages of life.
Especially if brought in line with the lack of resources for younger players. With FIFPro revealing, 22.7% of under 18's and 46.1% of 18-23 year old's leaving the game early.Financial limitations are a significant barrier to participation. Whilst it may be argued that younger players may not see their future in football, pursuing other career pathways. Player retention, amongst those age groups is less than in further age ranges. Seeing a fall in players leaving the game from ages 24-33+. In essence the report outlines, "female players are likely to leave football before reaching their prime".
Factors that will undoubtedly send alarm bells ringing in football federations, with it those connected and charged with youth development.
The reasons for considering leaving early were also revealing. 87% of the players surveyed considering end their career earlier that planned. Cited the following reasons for that potential career end.
46.80% for financial reasons
39.20% to pursue other career opportunities
47.40% to start a family
29.40% due to work/life imbalance
25.90% lack of structure in football
13.10% due to psychological stress
5.90% due to discrimination
FIFPro will unveil the full findings of this unprecedented survey later in 2017.In some respects it offers up its own water-shed moment. In a tournament cycle, the perceived game-changing moment for women's football is heralded.The game is at its most critical junction, the football community must ensure its gets it right. Failure to listen to the widespread concerns raised by not only FIFPro but the survey's respondents. To act swiftly and transparently, to address these concerns. Would cause the game sustained substantial long-term damage.