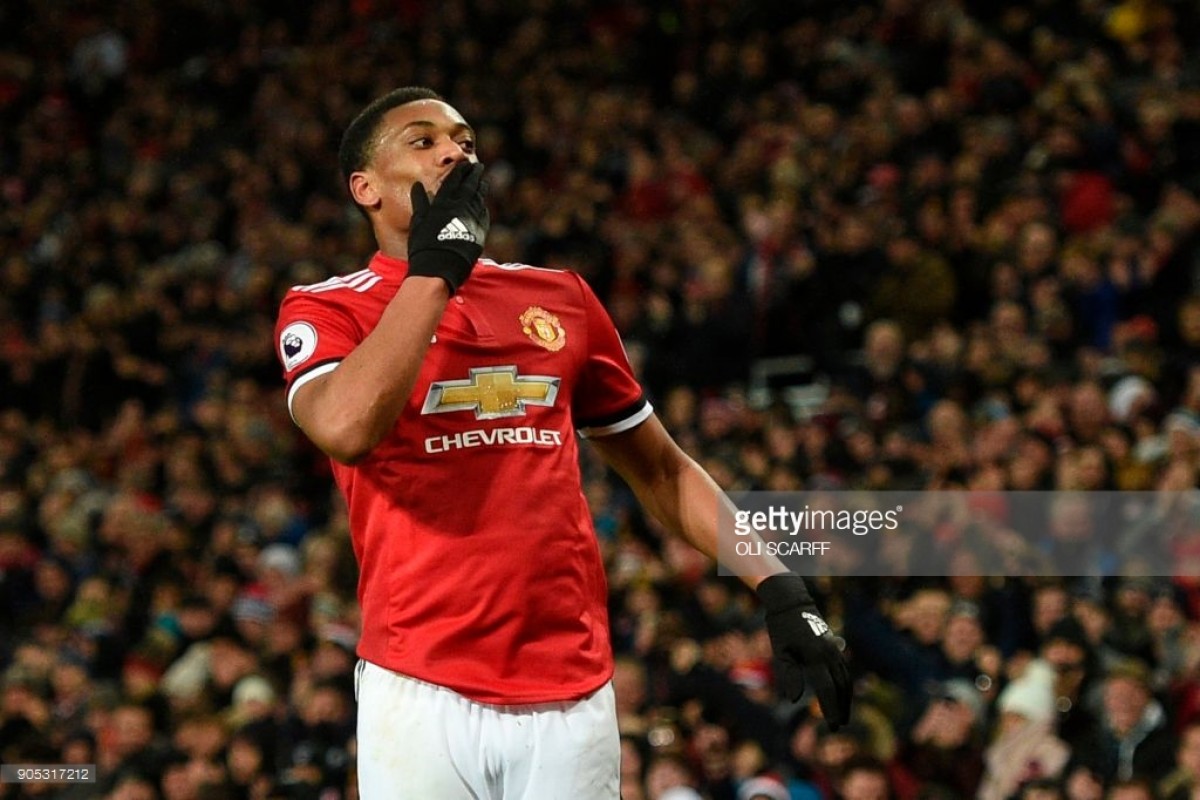 Manchester United are reportedly open to selling Anthony Martial amid interest from other Premier League clubs such as Chelsea and Tottenham Hotspur.
Martial's struggle under José Mourinho
Martial was brought into the club by Louis Van Gaal back in 2015 for a fee that could rise up to £58 million. The former Monaco winger scored on his debut against Liverpool, quickly silencing his doubters.
However, the Frenchman has struggled to get into the starting eleven since José Mourinho's arrival meaning that his development has been put on hold. His last goal came back in January, over four months ago and hasn't really come close ever since.
This hasn't gone unnoticed and this has resulted in the forward being left out of the France squad for the upcoming World Cup.
Could Mourinho's interest in Willian influence a move to Chelsea?
Sportsmail report that United are open to letting Martial leave but would prefer to sell him to an overseas club in fear that a move to a Premier League rival could come back to haunt them.
José Mourinho's keen interest in Chelsea winger Willan makes them known suitors for the Frenchman, however a straight swap move is off the cards. Manchester United officials would still rather see him go abroad.
Juventus financially armed
It is said that several clubs in Italy are interested in Martial's signature but he would have to take substantial pay cut in order to join Napoli, the keenest to buy the player.
Realistically, Juventus are the only Italian side that can afford to boost his wages but are yet to show official interest.
Martial is under contract at United for another year, with the option to extend his time at Old Trafford for another 12 months included in the terms of his deal.