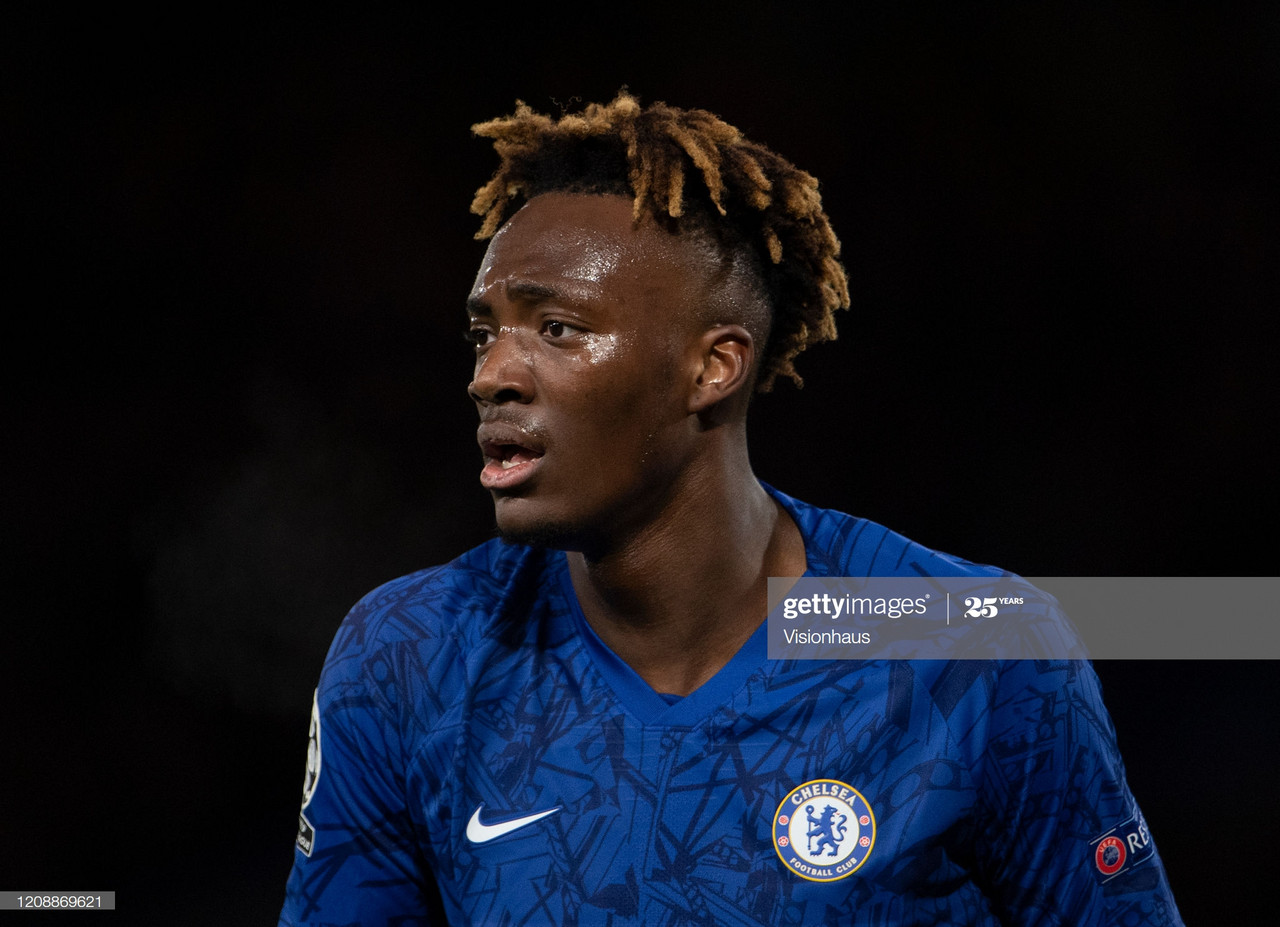 In the wake of footballs absence, basketball has taken centre stage, dunked onto our screens by Netflix and their engrossing Last Dance documentary. Viewers are taken on an exclusive journey through the Chicago Bulls dynasty of the 80s and 90s, a period when Michael Jordan rose to superhuman levels of superiority, jumping into the serial mind of the game's greatest performer.
Packed with pulsating moments of glory and misery, engaging interviews and relentless on court action, the ten-part series should fill the Premier League sized void whilst raising the excitement for its return to another level.
It also fits the narrative of nostalgia, another coping mechanism to replace the lack of live sport on our screens, as Tammy Abraham takes a trip down memory to relive the highs from his exceptional debut season in the Premier League.
Last Dance and second chance
''It's incredible. Watching this motivates me and there's one thing that caught my mind.'
Like so many, Chelsea's front man has been seduced by the Bulls, in particular Jordan's obsessive winning mentality, to the extent he would fictionalise scenarios to get him motivated.
'Michael Jordan lost a game and he made up things in his head about what someone said to him,' Abraham told the Chelsea website, marvelling at Jordan's ingenuity. 'That person didn't actually say it but he used that to go into the next game and to drive him on to be the best.'
'The incident did happen against Liverpool where I missed a penalty [in the Super Cup final] and received a lot of abuse and for me it's just like Michael Jordan, it's about coming out and proving them wrong.'
Abraham's timeline has altered so much since that Super Cup defeat 9 months ago, with his trajectory truly taking off during his maiden campaign in the top flight.
It took the 22-year-old just three games to open his league account, bagging successive braces against Norwich City and Sheffield United, before going one further with a hattrick at the expensive of Wolverhampton Wanderers.
Currently stalled on 15 goals, Abraham has netted for club and country after receiving his senior call up to Gareth Southgate's England side in October, scoring in his following appearance, this falling fondly into his scrapbook of his stand out moments, alongside a winning goal against London rivals, Arsenal.
'I scored my first goal for England, my first Premier League hat-trick and I scored against Arsenal. That's my biggest highlight because my family grew up being massive Arsenal fans and to score against Arsenal is a dream come true for me.'
'I couldn't have asked for a better start to my Chelsea career. I have to give credit to my team-mates and obviously the manager, who has showed massive belief in me as well. '
Take caution before action
Frank Lampard may be thankful in way for the unprecedented break away from football, as Abraham was still recovering from an ankle injury that prevented him from featuring in the final two fixtures before isolation, a draw and win against Bournemouth and Everton respectively.
Despite being back to full health, Abraham wanted to take a careful approach when the inevitable subject of 'Project Restart' came into conversation.

'Everyone wants to come back to football. I love football. It was my first full season at Chelsea, I was having a great season and I would love it to continue.'
'The most important thing for me is for everyone to be well and safe, and for things to start opening up. Then by all means football can always come back. If it's safe to do so then let's do it but if it's not then we will wait.'

'My dad has asthma so if I was to return to the Premier League and, God forbid, I do catch this disease and bring it home then it's the worst thing possible.'
As much as protection for his family came a priority, the Blues top scorer could not completely hide his lust to get back playing again, admitting, 'I miss football. I just miss scoring goals, seeing the fans and being with my team-mates, having a smile on my face. If it's safe to do so, I want to finish the job. If not, then we go into the next season.'
The job in question is Chelsea's fight for Champions League football next year, narrowly edging into fourth place by three points ahead of fellow chasers, Manchester United. They also have the second leg of a round of 16 clash against Bayern Munich in Europe and a possible run in the FA Cup to look forward to, therefore the Blues have plenty to play for.
Brotherly love
Luckily, Abraham has had fine company during lockdown, housing with fellow professional footballer, and brother, Timmy, currently online at Bristol Rovers from Fulham.
'There's a lot of competition,' he says of training with his younger sibling. 'We spend time together in the gym and play football together in the garden. We're working on our technique and first touch.'
Older Abraham has become a leading figure in the Chelsea line-up, enhanced by the trust placed upon him by Lampard and Jodi Morris, through his hard work and dedication, clearly rubbing off on family members.
'He's 19 and working much harder than I did at his age but he has a long way to go. He doesn't beat me on the teqball table [a combination of football and table tennis]. He doesn't even come close!'
Tammy and Timmy's healthy rivalry has kept the former in good shape, ensuring he is in good nick when called upon by his manager.
'I'm a young lad and I don't feel I ever lose fitness. If there was a game tomorrow, I'd say I'm ready but I know a 90-minute game is different to going on the bike and doing 20 minutes or 30 minutes outside running. The tempo is different. You need a few sessions.'
Combining his football, basketball and now teqball skills, Chelsea fans will hope Abraham his firing on all kind of cylinders when he finally walks upon the Stamford Bridge turf.