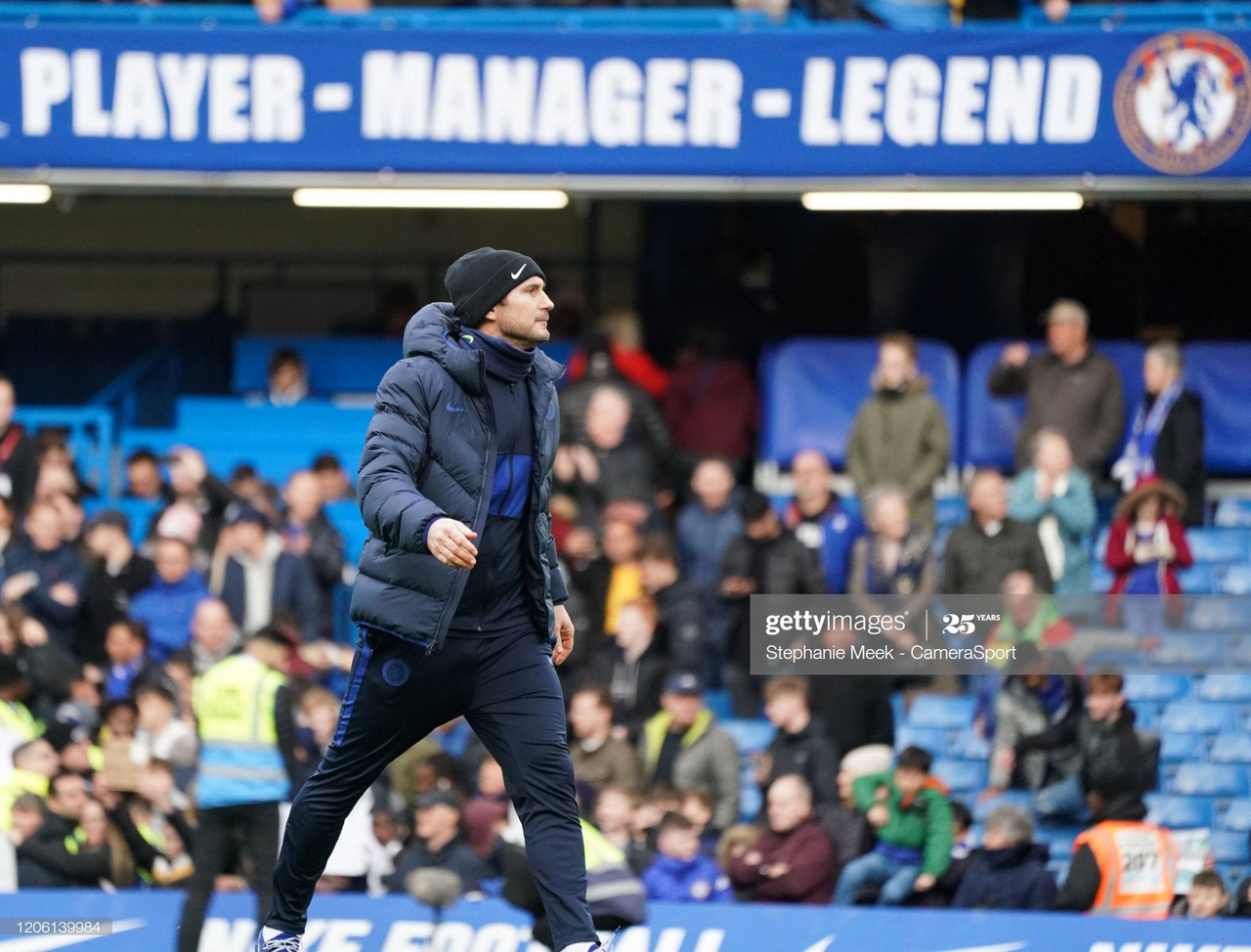 After retiring from professional football in 2017, a lucrative career meant Frank Lampard was back in the footballing world just a year later. Lampard spent most of his playing days in England at West Ham, Chelsea and Manchester City. The latter being because of the move to New York City, where Lampard would become their first ever player to score a hattrick.
In 2018, Lampard joined Derby County as manager. The Blues legend formed a unique bond with the club and supporters, this decision was largely down to his uncle, Harry Redknapp.
After reaching the play-off final with Derby and earning his dream move back to his beloved Club, Chelsea, Lampard will forever be grateful to his uncle for setting up his managerial career.
Waiting for the right club
Things could've been different for Lampard; Ipswich Town was the first club that he had conversations with. Due to a lack of transfer budget, the move never progressed.
Once again, it was thanks to Redknapp who got Lampard the chance to talk to the Ipswich chairman, Marcus Evans. "First off I got Lampard the job at Ipswich", Redknapp said.
"I phoned him [Marcus Evans] and said you need a manager; Frank Lampard is your man. He met him, he loved him, and he offered him the job."
Despite the chance of his first managerial job being such a recognised EFL club, Lampard was not content. "Harry they've got no budget, I can't bring my own players in."
After deciding against the job, the chance at Derby became available. Redknapp stated: "I rang Mel Morris [Derby County owner] but he told me was going for an experienced manager. I said you keep hiring these managers and getting rid of them, take Frank Lampard."
Morris explained the reasons behind why he was against the idea, telling Redknapp that the Chelsea all-time scorer has no experience and it was a huge risk.
His uncle backed his corner, telling Morris that: "There has been lots of managers with no experience, Graeme Souness, Kenny Dalglish and Steven Gerrard. He knows the game and he's a great professional, he will bring so much to the football club."
"The Derby owner initially thought about hiring Lampard as an assistant but Redknapp was insisting about the main job. "He wants to be a manager, please meet him."
Blown away by Lampard
The next day the pair met in London at half past seven, at half past eight Morris rang Redknapp and explained how blown away he was by Lampard.
Redknapp Explained: "I had no doubts he'd be a success; he's a bright lad and his work ethic is incredible. He will be amazing."
After a year at The Rams and since being appointed as Chelsea head coach, Lampard is proving he has what it takes to become a success. Chelsea currently sit fourth in the Premier League table and due to the approach Lampard has taken, Stamford Bridge is finally seeing their young stars in the first team.
Tammy Abraham, Mason Mount, Reece James and Callum Hudson-Odoi are a few names that have been given prolonged first team opportunities. In return they have shown Lampard that they have what it takes to fight for silverware at Chelsea.
Chelsea are still in with a chance of winning trophies in Lampard's debut season. The Champions League is very unlikely, after losing to Bayern Munich 3-0 in the first leg of the round of 16. Nevertheless, the F.A. Cup is still alive after beating league leaders, Liverpool 2-0. A tie in the quarterfinal awaits Lampard, who is set to face Leicester City.