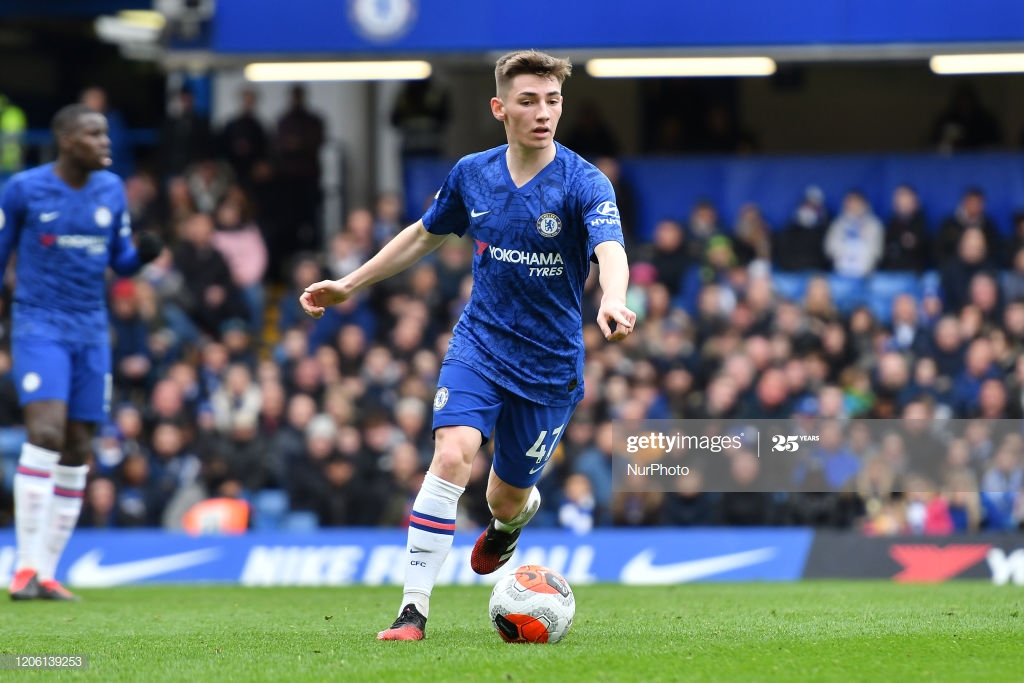 The award recognises the most promising young talent across Europe.
In terms of other Premier League nominations, the likes of Gabriel Martinelli, Ryan Sessegnon, Mason Greenwood and Phil Foden all feature in the Top 100 list, amongst others.
Erling Haaland, Jadon Sancho, Alphonso Davies and Ansu Fati are all favourites to win the award.
The Golden Boy award has been around since 2003, and past winners include Wayne Rooney, Lionel Messi and Kylian Mbappe.
Without further ado, here's how the four Chelsea players were nominated for the Golden Boy award.
Callum Hudson-Odoi:
The 19-year-old has had to deal with some setbacks this season but has been a joy to watch when on the pitch.
Callum Hudson-Odoi has scored three times this season with five assists.
Predominately a left-winger, Hudson-Odoi has also been instrumental in helping England qualify for the 2020 Euros, in which will now take place next year.
Rated by many, he was tipped to be in the England squad for this summer before the Covid-19 outbreak.
Frank Lampard believes that Hudson-Odoi is a key asset to the squad, and with nine games remaining, Hudson-Odoi will be looking to end the season on a high.
Ethan Ampadu:
Ethan Ampadu has spent the season on loan at RB Leipzig. Even though Ampadu has only featured seven times for the German side, he's still highly rated across Europe.
Whenever Ethan has put on a Leipzig shirt, he's been exceptional. Ampadu was part of the Leipzig side that knocked Tottenham out of the Champions League in March.
Footballing fans will particularly remember Ethan's performance at the Tottenham Hotspur Stadium.
At 19, Ethan is a well-established regular with Wales. The future looks bright for this young man, and many can't wait to see him perform at the highest level in years to come.
Billy Gilmour:
The young Scotsman has enjoyed a great breakthrough season for the Blues. Billy Gilmour made his debut, as an 18-year-old, against Sheffield United back in August.
With a couple of appearances throughout this season, Billy started becoming a first-team regular early this year.
His most standout performance came against Liverpool in the FA Cup back in March. It's never easy as a teenager being thrown straight into the deep end against the soon to be champions, but Gilmour was exceptional. Billy was so composed on the ball, and he played without fear.
Five days later, Billy was rewarded with his first Premier League start against Everton. Another excellent performance saw Gilmour pick up the man of the match award.
Billy is only 19, but he's got such a great future ahead of him.
Tino Anjorin:
Last, but by no means least, is Tino Anjorin.
The 18-year-old attacking midfielder has enjoyed a brilliant season for Chelsea's youth set-up.
Tino has scored eleven times for the academy. He was rewarded with his first senior appearance against Grimsby in the Carabao Cup.
Anjorin also made his Premier League debut this year. Tino was brought on off the bench to feature in the Blues' 4:0 victory over Everton.
The youngster will no doubt be in Lampard's plans for the upcoming game. Tino might even make the bench for Chelsea's return against Aston Villa, on Sunday.