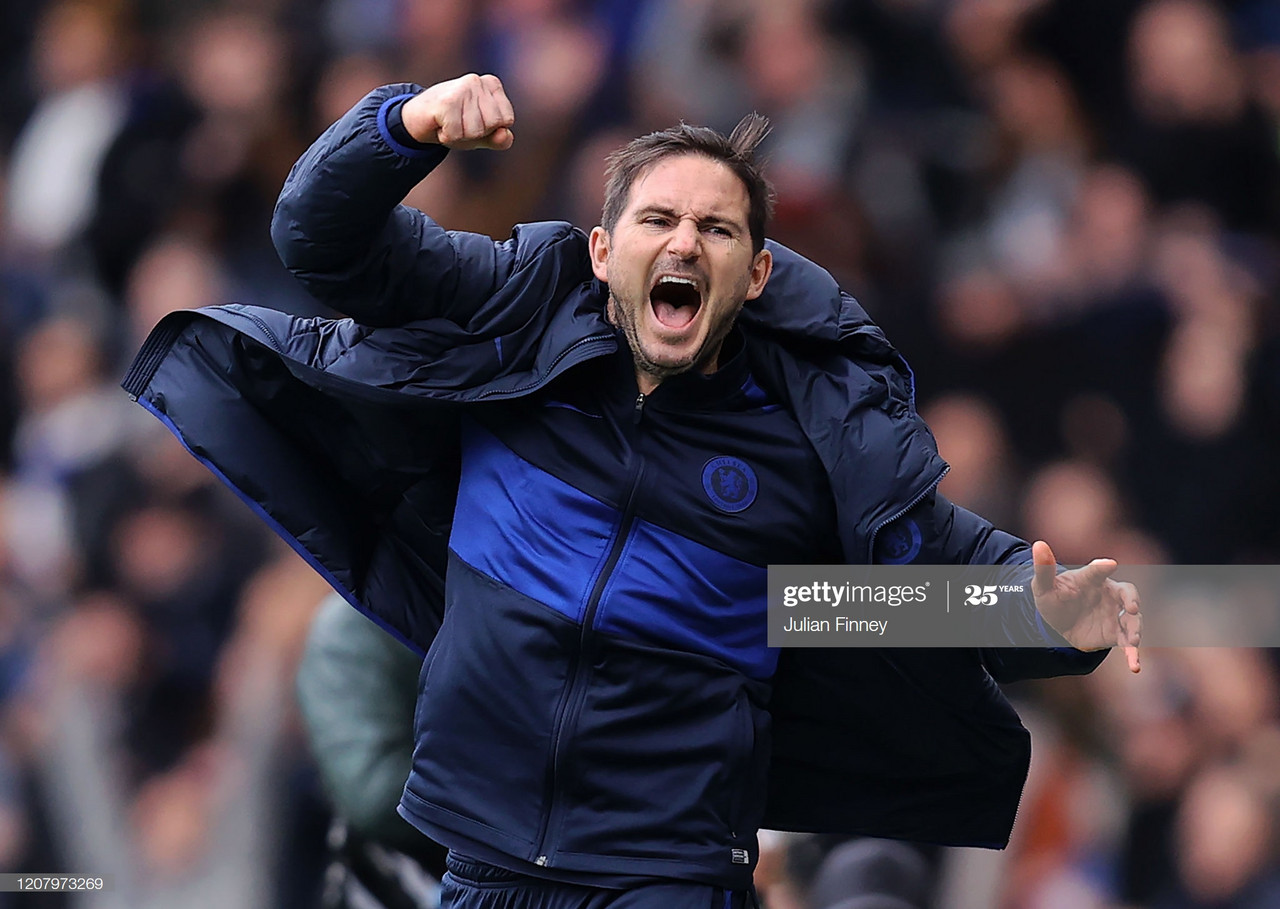 The Bosman ruling in 1995, a landmark ruling involving little known Belgian footballer Jean-Marc Bosman, changed the face of football forever. Allowing players to leave a club for free upon the expiration of their contracts, it shifted the balance of power away from clubs and into the hands of players who now had complete control of their destinies. Thus, the birth of what we know today as 'player power.'
A symbol of success for a decade and a half, Chelsea took the world by storm in the summer of 2004 by signing a number of expensive, high profile players that were to form the backbone of then manager Jose Mourinho's all conquering 2005 to 2007 sides. Once Mourinho had departed, though, the spine of these sides – John Terry, Frank Lampard, Didier Drogba, Michael Ballack and Petr Cech – carried with them an undue influence on managerial appointments and dressing room power dynamics.
Backed by the weight of the Bosman ruling, the adoration of thousands of fans and the clout of millions in the bank, it's no wonder these players wielded the power they did. Moreover, it's no wonder the manager's door spun on its hinges so frequently as names like Luiz Felipe Scolari, Andre Villas-Boas and even Rafa Benitez suffered the loss of their jobs under the weight of Chelsea player disapproval.
Contemporary Chelsea Player Power
Having just won the 2016/17 Premier League title, Spanish forward Diego Costa displayed the footballer's equivalent of downing tools in a now infamous bid to force a move to his former – and now current – employers Atletico de Madrid.
Blaming a text message from then manager Antonio Conte that purported to jettison him from the squad, Costa took the utmost of liberties and returned to his native Brazil in rebellion against his contract. AWOL for nearly three months, Costa eventually got his wish and returned to Madrid.
Notwithstanding the money they gained from Costa's sale, such a brazen revolt is, in a nutshell, indicative of the culture in the Chelsea dressing room for over a decade.
Fast forward to last season and yet another example was on show for the world to see. Goalkeeper Kepa Arrizabalaga, a world record signing from Athletic Bilbao, took matters into his own hands in refusing to be substituted by then Blues manager Maurizio Sarri at the climax of the EFL League Cup final against Manchester City.
Another ignominious display of insubordination at Chelsea, it was perhaps the most obvious instance of the ability of the playing staff to undermine a manager and reaffirmed the task at hand for incoming manager Frank Lampard at the start of the season.
Turning the Tide: What Lampard Has Done Thus Far
Arguably a proponent of player power in his era, Lampard's status as a club great nonetheless affords him a status at the club no recent Chelsea manager can boast. There is no honour he hasn't won, path he hasn't trodden nor record he hasn't broken as a player at the West London outfit. As a result, he carries with him a certain reverence that no member of Chelsea's current roster can hope to compete with.
Tasked with managing a team under a transfer ban having lost its best player in Eden Hazard, what the current head coach has achieved is not to be scoffed at. But it is his choices in culture creation that deserve the most praise.
Blessed with an academy full to the brim with talent, Lampard began on his path of out with the old and in with the new in every sense of the word. In came younger, hungrier players like Mason Mount, Reece James, Christian Pulisic and Tammy Abraham to replace the outgoing Hazard and Alvaro Morata. But, more crucially, out has gone the player power and in has come a meritocracy.
Perhaps a simple model, the Chelsea boss has nonetheless embraced it and given every player within the Chelsea organization the same remit: if you train well enough, you will get your opportunity to play.
No player embodies this new philosophy more so than Mount. Enjoying a breakout Premier League season, he has played in every Chelsea game. Delivering six goals and four assists is a relatively impressive return for a novice but it is the fact that he has played in all 33 Premier League games this season that is most notable.
A tireless worker who always gives his utmost even if his output isn't always obvious, Mount is the embodiment of the type of player who is meant to usher in a new era, an era more akin to commitment and sacrifice rather than petulance and power moves.
Similarly, a player like Olivier Giroud is another who has benefited from a change in tack. The World Cup winner was firmly second fiddle to Abraham at the start of the season. Desiring a move to another club due to this situation, Giroud nonetheless displayed model professionalism, trained hard and has regained his place in the side following the Chelsea number 9's injury and loss of form garnering him another 12 months at the club.
Throughout the squad there are more and more who illustrate this tenet: Billy Gilmour, Christian Pulisic, Willian, Cesar Azpilicueta and Mateo Kovacic. Gilmour consistently showed outstanding performances in the academy and younger Chelsea sides, earning elevation to the first team. Pulisic grappled with a difficult adjustment period at the beginning of the season and was left out of the side but battled back to earn his status as a key performer. Willian has displayed admirable levels of commitment, dependability and work rate throughout the season. Azpilicueta has served as Lampard's voice on the pitch as captain and, despite being shifted around a number of defensive positions, has delivered consistency and reliability. Kovacic was a solid if unspectacular signing from Real Madrid last season but has been taken under Lampard's wing and displayed standout performance after standout performance, becoming a key player under the Englishman. All of these players have demonstrated at one time or another their willingness to work for the cause and have been rewarded for their efforts.
Not shy to drop a player or two who have not maintained the required standard, Lampard has relegated goalkeeper Arrizabalaga to the bench after a poor run of form and hooked Gilmour, James and Mount at half time after poor showings away to Leicester City in the FA Cup.
While the culture of player power may not entirely be eradicated, the direction in which the club is going is clear. The man who is steering it has his hands firmly gripped on the reins, acutely aware of the power of a player to challenge his authority.