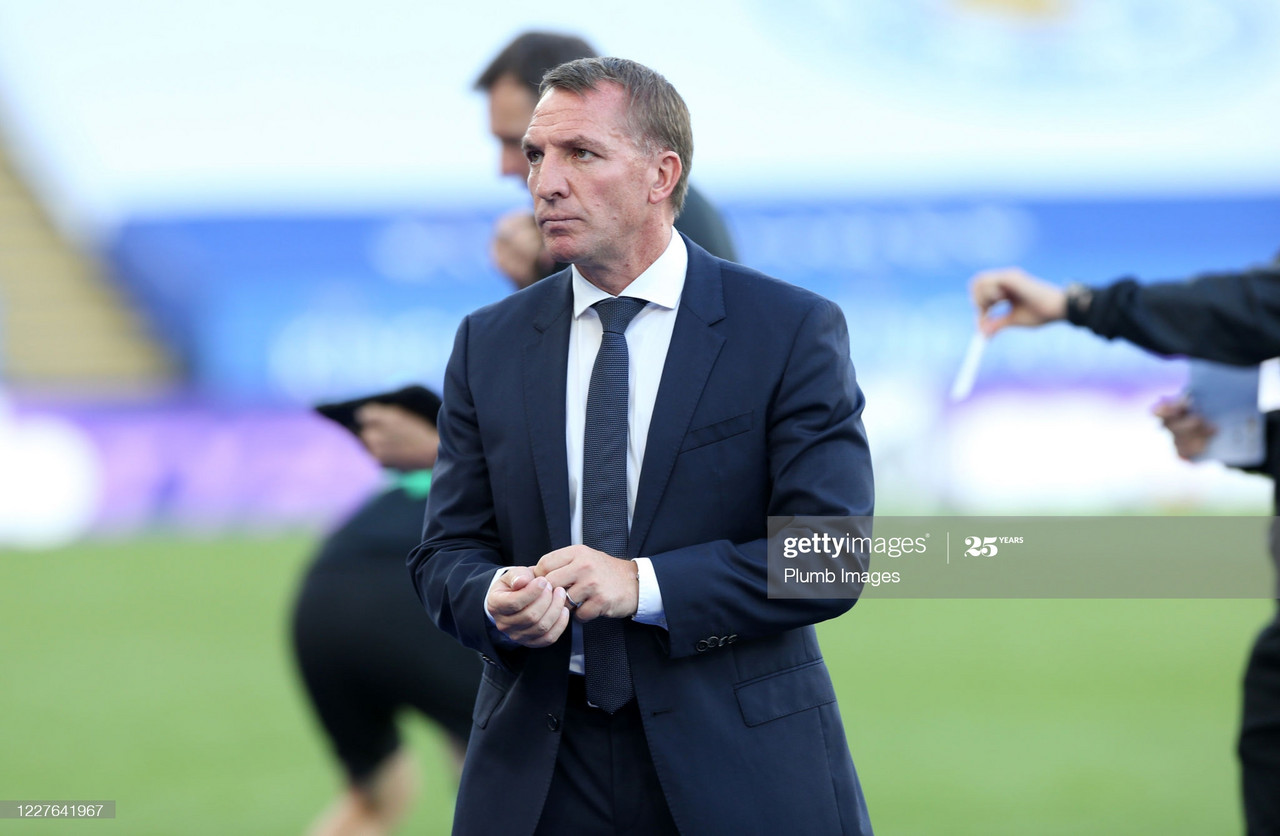 Brendan Rodgers wants the Foxes to give everything they can ahead of the Premier League's final day but says he will be proud of his Leicester City side whatever the outcome.
Leicester host Manchester United in a game which will decide both teams' European fate. After an overall successful season, the Foxes have already confirmed the second-best Premier League finish in their history. But if Rodgers' side win against the Red Devils then a second Champions League qualification in four years will be secured.
A draw could also be enough for both teams to qualify if Chelsea are to lose to Wolves at Stamford Bridge. Although, a loss for the Foxes would see them finish in fifth place and they would qualify for next season's Europa League.
'We want to win it'
Speaking in his pre-match press conference ahead of Sunday's game, Rodgers spoke of his side's chances of winning the important fixture.
He said: "We can win. There's no doubt. The strategy of the game will be important, we want to win it and we can't look at other results happening elsewhere. We've got quality in our squad, but we have to be mindful over the 90 minutes.
"We're playing against one of the superpowers in world football, with a chance of going above them to make it into the Champions League."
'It's still been a brilliant season'
Despite having the chance to secure a top-four finish with a win, Rodgers will remain happy with the season no matter what the outcome.
"We want to be in it, and we'll do everything we can," he said. "But if we fall short, then it's still been a brilliant season. It's a very exciting moment for us. There's so much to play for."
'I couldn't have asked for more from the players'
The Foxes boss also gave an insight into how he will address his players before the match.
He revealed: "It's down the lines of, whatever happens in this game, I'm very proud of what you have done this season.
"I couldn't have asked any more from the players. But, now you have a chance to make a result that will be seen around the world."