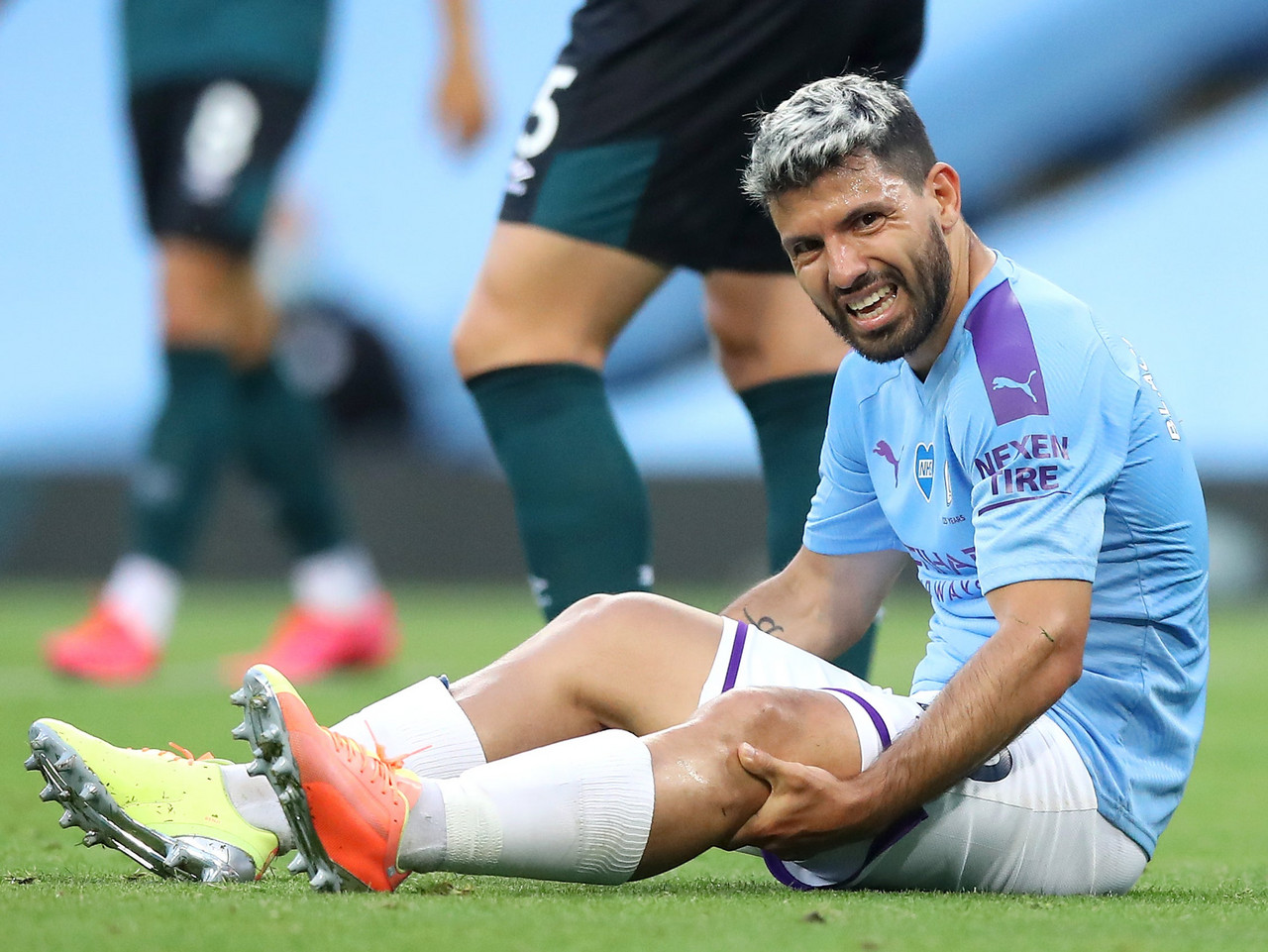 Eight games into the new Premier League season, it is clear that matters are not totally ordinary.
In extraordinary circumstances this is perhaps not so surprising. The late start to the season caused by the COVID-19 pandemic has created a congested fixture list, particularly for those competing in European competitions.
Players are being pushed to their physical limits as shorter turnaround times reduce their ability to recover between games. According to Premier Injuries: muscle injuries are up 16% from this point in the 2019/20 season.
Jurgen Klopp, Pep Guardiola and Ole Gunnar Solskjaer have all been critical of the fixture build-up, with the Norwegian recently telling BT Sport: "We have to understand for the players how mentally draining it is, physically draining it is, and they [the Premier League] set them up like this."
Liverpool have been the most high-profile victims of the recent injury crisis, as Joe Gomez joins fellow centre-back Virgil Van Dijk on the long-term injury list, whilst Mo Salah joins Thiago Alcantara in testing positive for COVID-19.
Whilst all Liverpool's bad luck seems to have come at once, they are not the only ones suffering.
A Surprising Statistic
Although recent injuries have thrown Liverpool's seemingly ever-present squad into disarray, they are not the most injury-hit side in the Premier League this season.
That unfortunate title belongs to Manchester City, who have seen 16 players side-lined for over 10 days so far, as reported by Sky Sports.
Strikers Sergio Aguero and Gabriel Jesus have only managed four games between them. The Argentine picked up a hamstring injury in just his second game back from a previous long-term layoff. As one of the Premier League's most iconic front men, he has been a big miss.
Indeed, Jesus was missed too. Without a conventional senior striker, Guardiola was forced to experiment with Raheem Sterling and Ferran Torres up-front. The former has already established himself as a world class winger with an eye for goal, but it is blindingly obvious for those watching that he is not particularly well-versed in a central role.
Torres seemed to be a more natural fit during his stint up front, although City's overall lack of experience and cutting edge has characterised their disappointing start.
At the back, City began the season without key man Aymeric Laporte. John Stones and Eric Garcia failed to impress during his absence, and it is only in recent weeks that City have been able to nurture their new starting duo of Laporte and Ruben Dias.
In the past week, Nathan Ake has picked up an injury whilst on Netherlands duty and will face a spell on the side-lines, as Oleksandr Zinchenko did earlier in the season.
In midfield, Fernandinho, Kevin De Bruyne and Ilkay Gundogan have all been out injured at some point this campaign.
All told, City might have done fairly well to get to the position they are currently in. A victorious game in hand would take them three points off the top, whilst the Blues have been flawless in Europe so far.
Admittedly, draws against West Ham, Leeds and a thumping at home to Leicester are not brilliant signs just eight games into the season. In fact, the wins that City have come away with haven't always looked totally convincing either. A spark which has been there for so long under Guardiola may just be fading.
Yet, for all the injury headlines on Merseyside, City have borne the brunt of the recent injury crisis. With key players soon to return to action at The Etihad, it is possible that the spark will too.
The Title Race
Although not suffering as many injuries as City this season, Liverpool's recent woes have been devastating. Namely, first choice centre-back duo Van Dijk and Gomez face lengthy spells out, whilst Trent Alexander-Arnold's calf injury ensures ¾ of the Liverpool backline are currently injured.
To rub salt in the wounds, top scorer Salah will now be unavailable for their game against Leicester on Saturday.
Essentially, the pressure is now on Joel Matip to guide young centre-backs Nat Phillips and Rhys Williams through a series of games which they wouldn't have expected to play back in September. Furthermore, Diogo Jota will be required to continue his goal-scoring form to ensure Salah's absence is not too harshly felt.
Put simply, Liverpool's squad has just been hit by an asteroid whilst City's is on the mend (at least for now). Judging by matters thus far, squad and injury management is going to be a significant factor in who prevails at the end of the season.
Of course, such circumstances could give way for an outsider like Chelsea, Tottenham or even Leicester to mount a title charge. Stranger things have happened.
Whichever way you spin it, the foundations of City and Liverpool's duopoly on the Premier League are considerably less sturdy than they were last season. Injuries are wreaking havoc, and they will have a crucial say in who lifts the Premier League trophy in May.