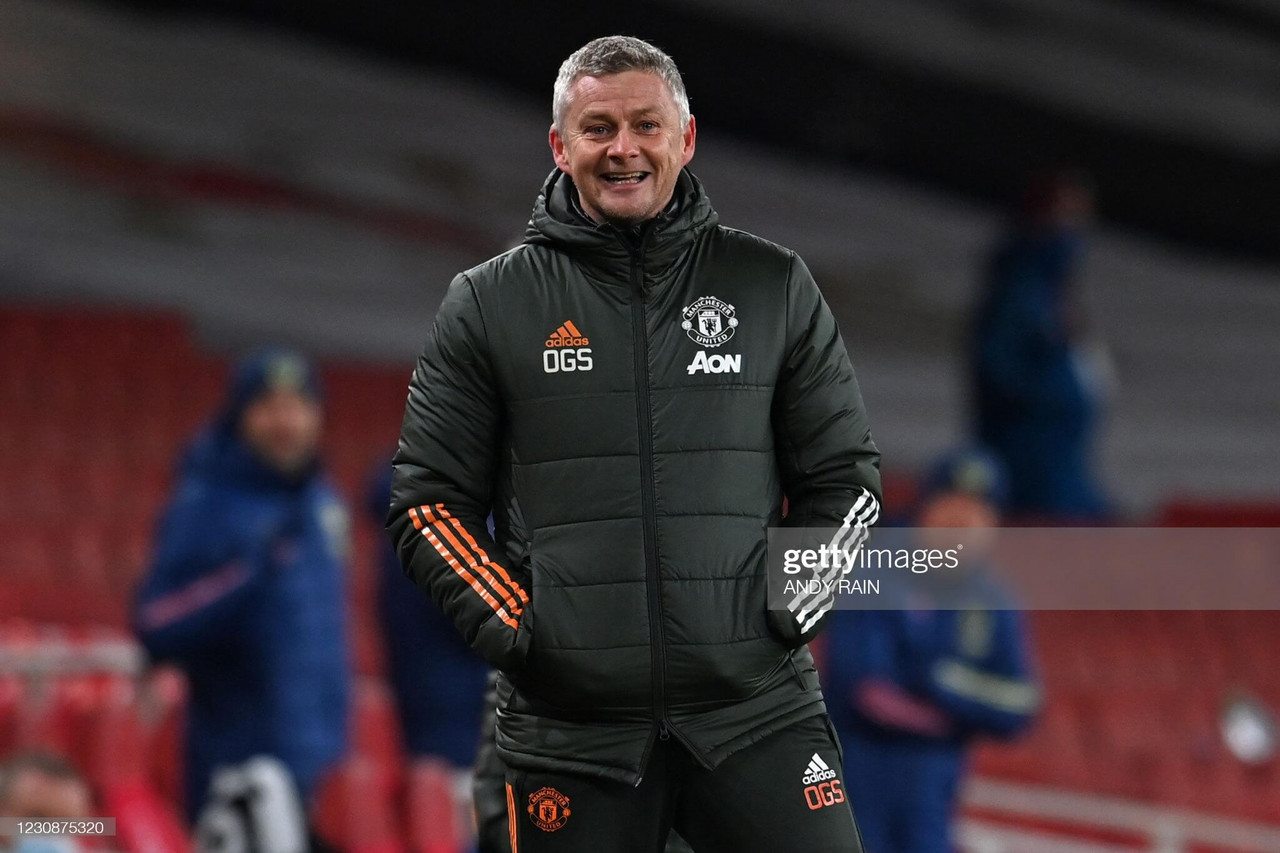 Ole Gunnar Solskjaer is hoping that his Manchester United side put successive games without victory behind them and return to winning ways when they host Southampton at Old Trafford on Tuesday evening.
United, who topped the Premier League standings last weekend, are now three points behind Manchester City in second having lost to Sheffield United and drew away to Arsenal in the past week.
Facing Southampton
Southampton themselves will be aiming for an improved performance against United as Ralph Hassenhuttl's side have lost their last three league games, sending them down to 12th position, and are without a win over United since January 2016.
Solskjaer, however, feels that Southampton have been hampered by injuries of late and that has halted their form in the Premier League
"I expect them to have a similar team to when we last played against them," Solskjaer said. "A strong XI, they've got many injuries over the course of the season with the football they play, high intensity, direct, loads of energy, they've had a patch with loads of injuries, when players come back, come back too early. I've been lucky in that respect, strong and fit and healthy squad."
The United manager confirmed that there are no new injury doubts ahead of facing Southampton, despite the games coming thick and fast. "Apart from the wear and tear and quick turnaround everyone should be available," he said. "It's just a matter of energy levels. It's not been a time to do a lot on the training pitch, the boys that played are still on the recovery track from Saturday night."
United's quick slip
Prior to last week's defeat to Sheffield United, Solskjaer's team were unbeaten in the league since November 1 spanning 13 games. Asked how his side hope to respond to the shock result to the bottom side and the impact it has on the title race, Solskjaer responded: "We should just focus on ourselves, take one game at a time and not talk about title. We must play well, keep improving - for us it's to get momentum back and continue where we've been."
"We want to keep on trying to dominate games, we need a little bit of brightness, spark up the last third, take chances. I don't like to bring these up. The momentum shifted for us with the Sheffield United game - but I've got the delegates report through from the ref and the two decisions were wrong - they admitted their goal should have been disallowed and ours should have stood.
"That's a big, big momentum changer for us, when you go 1-0 up and that's fine margins and it has been the way this season, you hit the post, it goes in or out, sometimes you're lucky sometimes not. We've got to focus on this game and results and performances will come."
Keep motivated during busy season
It was interesting that when asked about player mentality and how to keep players motivated when the schedule is so unrelenting and the situation that surrounds football is precarious, Solskjaer said it was the "be all and end all" for him.
"Mental side is vital in football - happy players, confident players will play better," he continued. "Life is as it is, the world is as it is, we're privileged to see each other every day in training, play games, we're lucky.
"The mood in the camp is good; we've bonded well and are a tight knit group. We have 22 or 23 players and we'll rotate and everyone wants to play and the more we win and play well the happier [they are]. The sun will come out in Manchester one day as well."
Racist abuse
Solskjaer also addressed the depressing situation regarding racism that continues to plague both football and society. Marcus Rashford and Axel Tuanzebe have both been on the receiving end of abuse on social media in the past week and the United manager said the companies must do more to stop such occurrences.
"I don't think this is just a matter of footballers or famous people, that get highlighted, which is in a sense, it's good that we talk about it, highlight it but it's unacceptable behaviour and it happens all across society and we work with the authorities and it has to be stopped.
"This way of discrimination on social media, we can't do a lot, we have to work with the platforms and they've got to make sure we're stronger to stop this. We all know there's freedom of speech but this crosses a line of what is unacceptable. This is unacceptable behaviour in 2021. The ignorance, you feel sorry for them, you've just got to help them. Sometimes you help them by taking away their chance to express themselves."