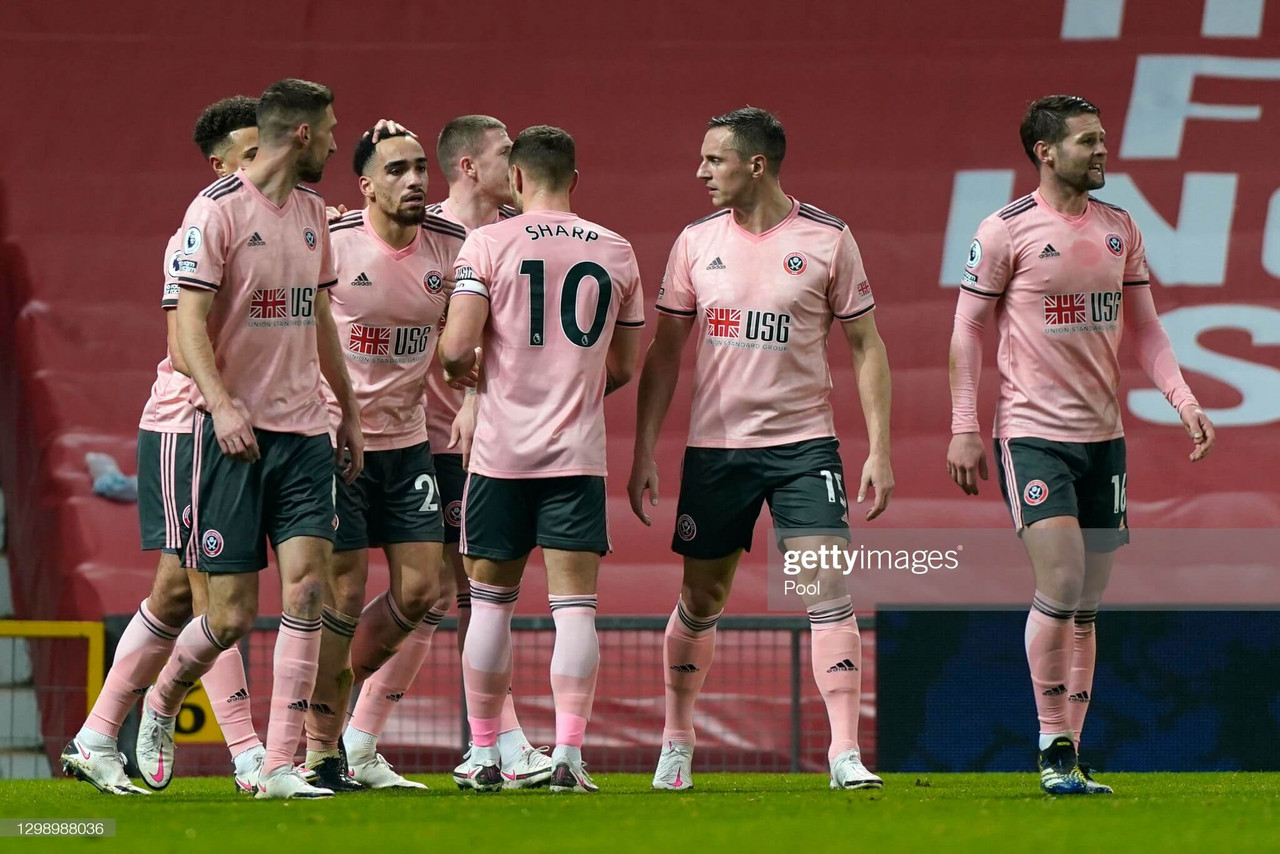 Overall, it's been a fairly torrid season for Sheffield United so far, with only eight points picked up after their first twenty games. But kudos to Chris Wilder and his men, as they came to Old Trafford and grinded a 2-1 victory - albeit against a rancid Manchester United performance.
Perhaps fittingly, when the hosts wanted to overtake their Manchester rivals back into pole position in the league table, it was former Manchester City youngster Kean Bryan who would give his side the lead after twenty minutes - a lead they would hold until the break.
And though Harry Maguire would put United back on level terms mid-way through the second period, a deflection from Axel Tuanzebe that allowed Oliver Burke to find the winner surmised a rotten performance from the home side.
If Manchester United were hoping to stroll through Sheffield United en-route to their trip to North London at the weekend, they were very much mistaken, as Billy Sharp came close early on. The veteran forward was found behind the backline, but a solid save from David de Gea ensured Sharp did not give his side the lead.
The hosts swiftly broke from the Blades' attack, as a neat ball from Bruno Fernandes found Mason Greenwood in a great deal of space; though the youngster took the ball around Aaron Ramsdale, the former Bournemouth goalkeeper was saved by his defence, who kept Greenwood at bay.
However, the visiting United would not have to wait long to take a shock lead, as former Manchester City youngster Kean Bryan nodded home from a corner kick. Chris Wilder's attackers were crowding David de Gea in the Manchester United goal, and a slight shove in the back from Sharp went unpunished, with Bryan able to glance past De Gea to give his side the lead.
While United came close through a curled effort from Greenwood minutes later, they arguably should have had an equaliser when Anthony Martial steered a loose ball into the gaping net.
Alas, the Red Devils were penalised for a clash between Ramsdale and Maguire - though it could be argued that Maguire's indiscretion was a lesser crime than Sharp's just six minutes earlier - though VAR official David Coote decided not to overturn the on-field decision.
And though Martial could have looped a header home from Fernandes' cross deep into the first half, the period would end with the hosts largely in control - but with a one-goal deficit.
Mason Greenwood could have redeemed United's poor first-half form in the early showings after the interval, but he couldn't direct his effort past Ramsdale, and watched it go begging past the back post.
The visitors could have added a second when David McGoldrick attempted an audacious outside-the-boot effort that was only just high and wide of the top corner - the Irishman would come close again a second later, though the offside flag was raised against him.
Marcus Rashford, who had not had a sight at goal until the hour mark, came fairly close with a long-range free-kick, though the effort was right down Ramsdale's throat - despite movement on the ball caused from the wetter surface at Old Trafford.
But United wouldn't have to wait too long for the equaliser. At a time when the hosts only looked like scoring from a set-piece, it was an out-swinging corner from Alex Telles that sparked captain Maguire to lose his marker, powerfully heading home against his former side.
And though Edinson Cavani would come on as a substitute, Solskjaer's side rested too heavily on their laurels, and his adversarial substitute Oliver Burke's strike deflected off the leg of Axel Tuanzebe and into the roof of the net, as the Red Devils wasted four chances to clear the ball away.
But the hosts were forced into throwing the proverbial kitchen sink at the game, and couldn't find a way past the stoic defence of the Blades, leaving Ole Gunnar Solskjaer and his side re-evaluating their own title ambitions.