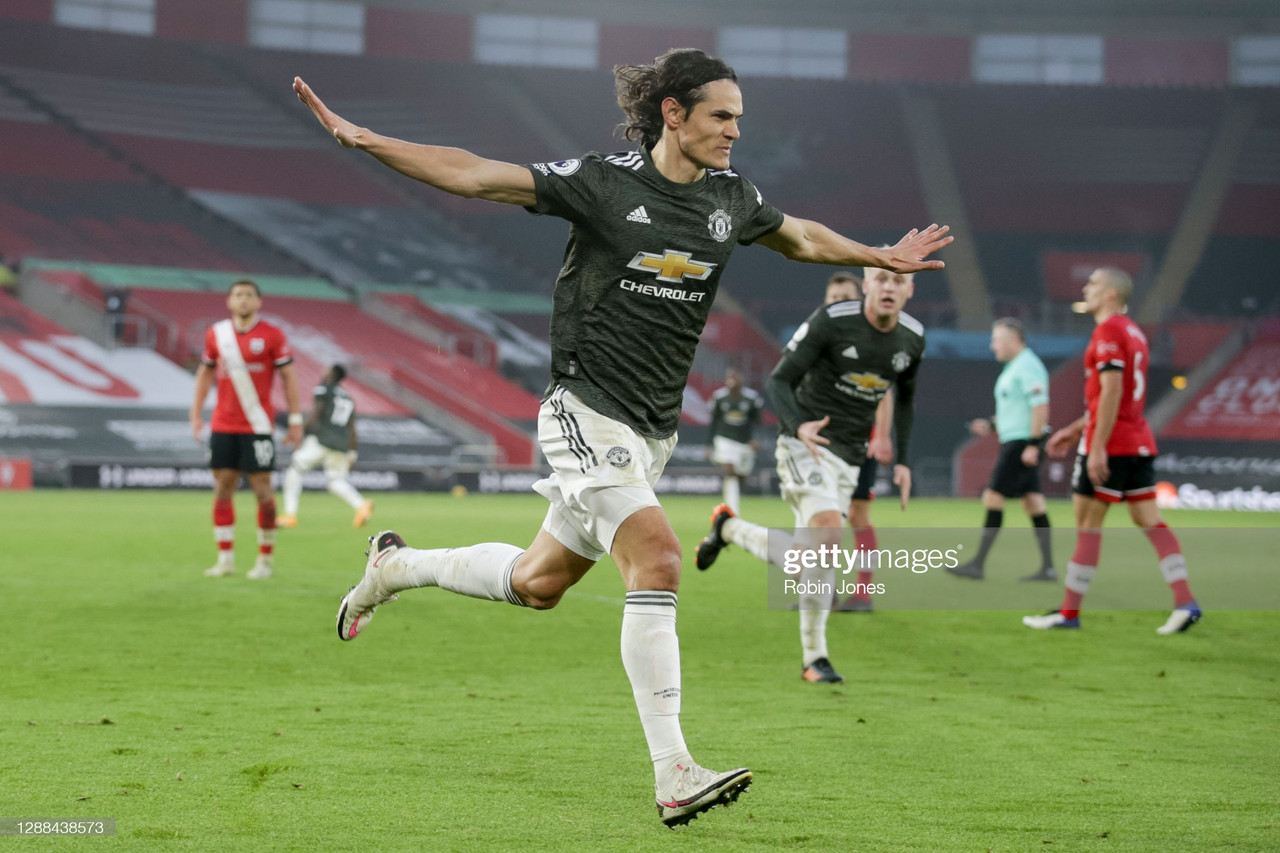 Manchester United will look to get back to winning ways as they welcome Southampton to Old Trafford on Tuesday night.
The Red Devils are without a win in their last two Premier League games having lost 2-1 to Sheffield United followed by 0-0 draw with Arsenal.
Ralph Hasenhüttl's side have lost their last two games, but that does not mean they will be a walk in the park for Man United. The Saints proved a tough task earlier in the season as they raced to a two goal lead before an Edinson Cavani masterclass earned United the three points.
Here is what United fans should look out for in this game.
Can United display bounce-back-ability?
Some United fans may have been guilty of getting a little giddy having seen their side show some fine form to leap to the summit of the Premier League table. That position was not held for long though and Ole Gunnar Solskjaer's side now find themselves four points behind rivals Manchester City who also have a game in hand.
However, for arguably the first time in the past eight years, United were displaying title contending form which saw fans and pundits alike labelling this current side as title contenders.
So, with a dip in form over the past two games, this will test the players' ability to bounce back from negative results and show whether or not they actually can challenge for the title or if they were just a flash in the pan this season.
Troubles at home
Whilst nothing less than a win will be good enough from this match, the Red Devils form at home this season does not exactly bode well for their chances here.
Having failed to secure a win in the first four home games, there is no doubt United have enjoyed better form on the road.
With that being said though, before the defeat to Sheffield United, Solskjaer's men managed to pick up five wins in their last six home games and will now look to put together another run of positive results.
The opposition's danger
One area of play that United will have to maintain razor sharp focus with in this game is set pieces. Dead ball specialist James Ward-Prowse is always a threat from set pieces and certainly dealt damage to the United defence last time out.
Southampton's two goals in the reverse fixture came via a Ward-Prowse assist with a corner and a Ward-Prowse free-kick goal.
The defence will need to be on their toes in order to keep the Saints captain at bay this time.