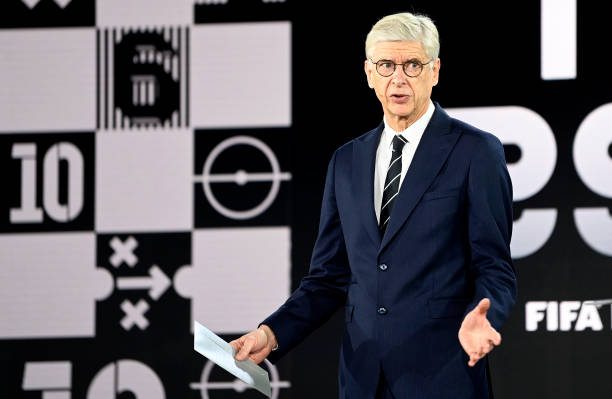 Regardless of Harry Kane's underwhelming performance in last Sundays North London derby, The England striker has solidified himself as one of Europe's most deadly finishers.
A lack of domestic success at Tottenham begs the questions as to if Spurs' Talisman will move on in the coming summer or future windows.
Academy history
Kane played for Arsenal's Youth and development sides at an early age before joining north London rivals Spurs.
Arsenal's Academy released Kane at just aged eight after Academy director Liam Brady described him as "chubby and not athletic". (Corriere Della Sera).
Arsene Wenger recently did an interview with BeIN Sports giving an insight into what he knew of Kane during his time in the academy as well as if he believed the Englishman could have gone on to play for the Gunners.
Wenger's take on Kane:
When speaking on Kane, Wenger described the England captain as a "Top Leader in the England national team and Tottenham. I respect highly his commitment and quality"
"What I like is that he could basically play as a No.10 Because of the quality of his assists and the speed of his vision."
In spite of the sworn rivalry between the two clubs they represent, From Wenger's side, there appears to be a form of respect for Kane's ability and what he has done for English football.
Wenger oversaw Arsenal for 22 years and managed some of the all-time great strikers to play in the top tier of English football. The likes of Ian Wright, Thierry Henry, Oliver Giroud and Pierre-Emerick Aubameyang are just a few to name who pulled on the Red and White Jersey.
With Kane also being one of the great strikers to play in the Premier League, Wenger was questioned on his knowledge of the now 27-year-old striker when at Arsenal's Academy and how the Gunners let a talent like that slip through their fingers.
"The history of every club is full of players you've missed that become top stars. Unfortunately, I would like them all to be in Red and White."
Wenger also goes on to comment that he "Didn't know and he was at a very young age" when asked if he knew of Kane's talent at the club before he was released at under 8 level.
Was Kane's move to Spurs a mistake?
Wenger claims Kane made the wrong choice in moving to Spurs. The Frenchman said on Kane's move that:
"That's where he made the wrong decision! I know of his story, but he was very young, just nine years old and his father moved."
Gunners' fans will be left with the questions of "What if" regarding if Kane could have ever played for the Red side of North London however, after the performances of Alex Lacazette and Aubameyang over past seasons, It has been fair to say that the Gunners haven't struggled to find the back of the net.