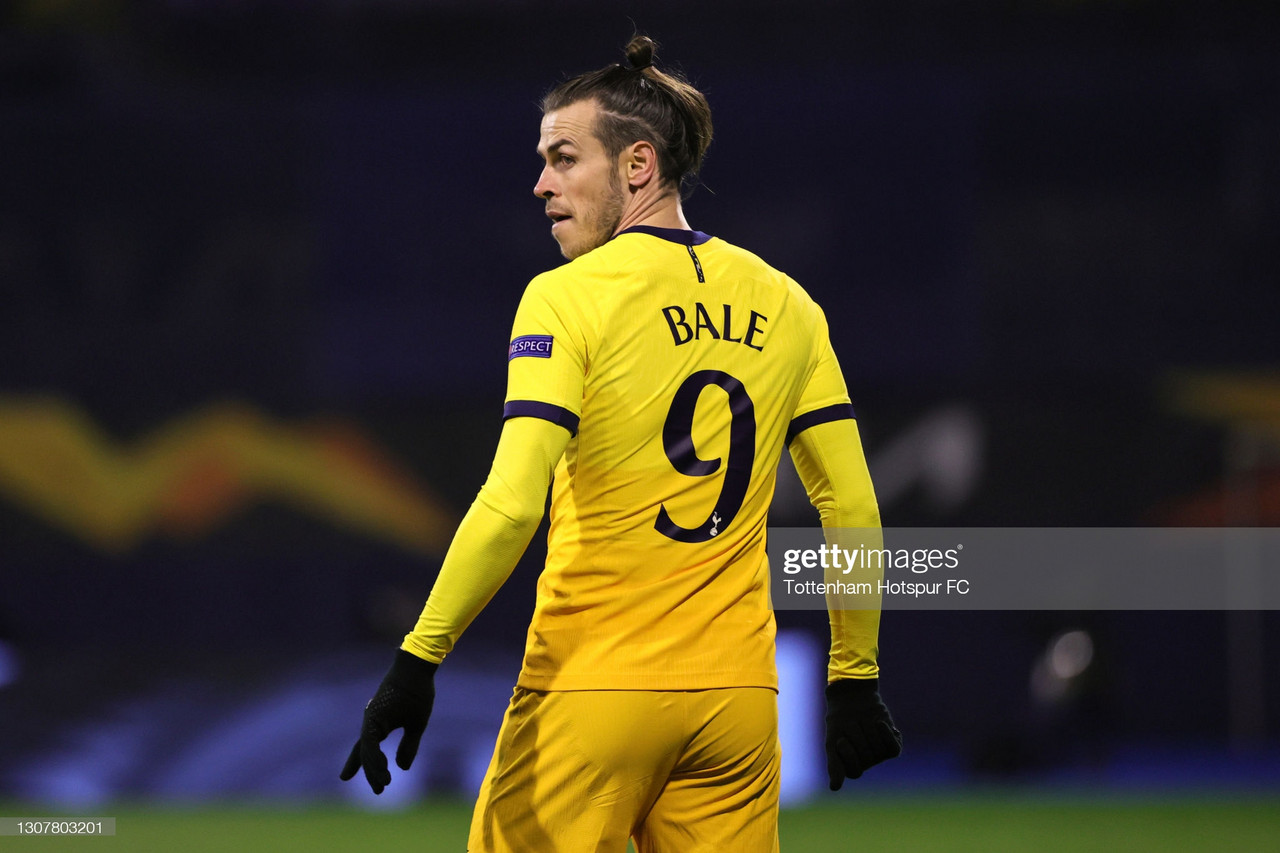 Gareth Bale's second tenure with Tottenham Hotspur has been everything but what the fans expected it to be so far.
Although he's had some flashes of the player he used to be, Bale is still far from being in his best form.
The 31 year-old returned to North London this season after a five-year spell with Real Madrid, where he won some big tournaments including the UEFA Champions League, La Liga and the FIFA Club World Cup.
Bale returned to Tottenham this season on loan, with hopes of being able to get back to himself and be in playing shape for the 2021 Euro Cup.
Brief stint at North London
During the international break, Bale addressed his current situation with Tottenham, and clarified that his plans have always been to be with Spurs only for one year.
"The main reason I came to Spurs was to play football," Bale said. "Going into the Euros I wanted to be match-fit. The original plan was to do a season at Spurs. My plan is to go back to Madrid."
🗣"The original plan was to do a season at Spurs and after the Euros I still have a year left at Madrid, so my plan is to go back."

Gareth Bale confirms that he plans to end his Tottenham stay at the end of the season and return to Real Madrid pic.twitter.com/2ZhOPawKzt

— Football Daily (@footballdaily) March 23, 2021
This season, Bale has played 25 games across all competitions while recording 10 goals and three assists, but half of those goals have come in the cup competitions against sides like LASK, Wolfsberger AC and Wycombe Wonderers.
"Over the last few years this is probably the most match fitness I've had," he added. "I'm feeling fresh and ready to go. I always think when things aren't going too well at a club, it's nice to get away, especially mentally, get away from the club environment."
🗣"When things aren't going too well at the club, it is nice to get away mentally from the club environment and it can be a benefit."

Gareth Bale thinks that it can be a benefit mentally to get away from club life at Tottenham and says he can concentrate on Wales' qualifiers pic.twitter.com/7o6rxTKeeX

— Football Daily (@footballdaily) March 23, 2021
If he does decide to return to Madrid, he will have just one year left on his contract.
Plans for the rest of the season
Tottenham's season is not over yet though.
Although they were upset by Dinamo Zagreb in the Europa League Round of 16 and eliminated by Everton in the fifth round of the FA Cup, Tottenham still has something to fight for.
Spurs currently sit sixth in the Premier League race, two spots and three points behind the top 4, which gives teams a direct entry to the UEFA Champions League next season.
Also, Jose Mourinho's side will try to end their trophy drought, as they face Manchester City in April 25th. in the Carabao Cup Final at Wembley.