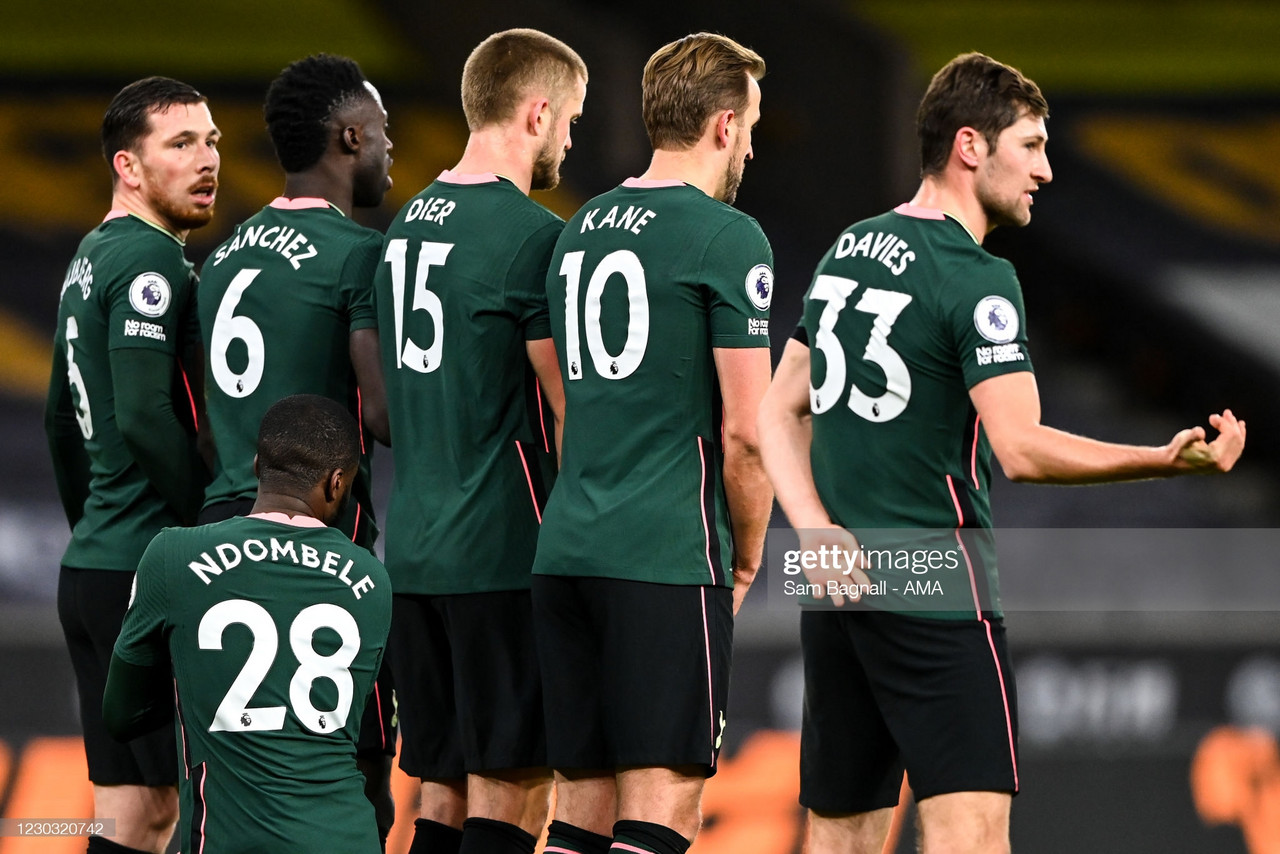 Tottenham Hotspur have faced a constant defensive dilemma in their most recent campaign.
Spurs currently sit sixth in the Premier League, just three points off Chelsea in fourth.
Despite statistically having the third-best defence in the league, having conceded 30 goals all season, Spurs have dropped 13 points from winning positions, contrasting with the idea that they have a solid defence.
It is no secret that the North-London club were interested in bringing in a new central defender in the last year, but negotiations for the sale of Milan Skriniar from Inter Milan broke down rapidly.
Seemingly, Jose Mourinho is ready to have a second go at recruiting at least one defender to add to his ranks, and ideally, he wants a leader to stabilise what has been an uncertain back four at times this season.
Understand Spurs' transfer priority this summer is a new leader for the centre of their defence. Here's a piece on that, exactly what they are looking for, some of the players on their radar, some who aren't and, as always, the obstacles in the way. https://t.co/tI3YoXVZpW

— Alasdair Gold (@AlasdairGold) March 31, 2021
football.london have outlined some of the targets Spurs have been pursuing over the last few transfer windows.
Whilst this is not an exhaustive list, it does highlight some interesting characters that Mourinho is looking to enlist.
Interestingly, the targets mentioned in the article are undoubtedly players whom Daniel Levy will attempt to get at a discounted price.
Milan Skriniar was one target Spurs were in talks to sign last summer, but Inter were adamant that they wanted at least £50million for his services.
As a result, Spurs pulled out of negotiations, and are seemingly turning their attentions to other targets on their list.
One of those mentioned in the article is Lewis Dunk. The Brighton captain is a rock at the heart of the Seagulls' defence and has been a key player in their fight for survival this campaign.
Brighton have the ninth-best defence this season, conceding 36 goals in the league, just six more than Spurs.
Dunk is a towering 6ft 4inches and has a commanding presence about his play.
Therefore, he could have an impact on the Spurs backline. The 29-year-old does still have a contract that runs until 2025, which may prove a hefty obstacle for the Spurs board to move.
However, if they do manage to recruit the Englishman, he could be a worthy asset to the club.
Continuously, Joachim Andersen is another player who has gained several admirers at Spurs.
Currently on loan at Fulham from Olympique Lyonnais, Andersen has been an integral part of Fulham's resurgence in the second half of the season under boss Scott Parker.
At present, the West London club sits two points off the safety zone, behind Newcastle United who occupy 17th position in the table.
Should Fulham fail to escape the drop, the Danish international would undoubtedly be considering where he wants to play his football next season.
At only 24, once again his transfer fee could be an issue for Spurs. He is currently contracted at Lyon until 2024, with the French side having previously paid £30million for him in 2019.
That being said, Andersen's defensive diligence and ability to progress play high up the pitch with an impressive passing range may well prompt Levy into opening his wallet on this one.
Finally, Fiorentina centre-back, Nikola Milenkovic, is another potential player Spurs are willing to sign.
Preferably, it is understood that they would opt for someone with Premier League experience, however, this did not stop them from exploring the possibility of signing Skriniar before.
The same would be the case with Milenkovic. The Serbia international is only 23-years old, and already has 28 caps for his country.
This would tick the experience box for Spurs, and what may interest them is the fact that he only has 12 months left on his contract.
This could prompt the Serie A side to offer Milenkovic for a cut price.
However, his lack of experience in the Premier League could well prevent Spurs from taking the risk, and decide to go for the more sensible approach of an already proven Premier League player.
Fulham's Joachim Andersen has been looked at a number of times by Tottenham. Spurs also admire Brighton defender Lewis Dunk and have Fiorentina's Nikola Milenkovic on their radar. [@AlasdairGold]#COYS #THFC pic.twitter.com/SugLb95aBo

— The Spurs Express (@TheSpursExpress) March 31, 2021
Raising funds is essential
Despite the clear need for Spurs to bring in new defensive quality, there is also the necessity to sell before Tottenham can even consider buying anyone.
One likely departure for Spurs will be Juan Foyth, who is currently on loan under former Arsenal boss Unai Emery at Villarreal. The Spanish side could make the 23-year-olds move permanent for around £13million at the end of the season.
Continuously, there is still speculation around the future of players such as Harry Winks, Dele, Serge Aurier, Hugo Lloris, Eric Dier and Moussa Sissoko.
Should most of these move on to new clubs, there is a good possibility that there will be enough money in the bank to attain Mourinho's required centre-back.
One thing is for sure, Spurs need more than just one summer signing if they are to re-instate themselves as a regular Champions League side, although, it can be argued that their defence is their weakest area on the pitch, and is what needs an immediate makeover, in order to develop the squad.
Ten players who I believe could leave Tottenham this summer to raise much-needed transfer funds. There are some names on this list that will upset people and of course all 10 will not leave. It's more about what offers end up coming in to Spurs. https://t.co/terd250vHo

— Alasdair Gold (@AlasdairGold) March 28, 2021