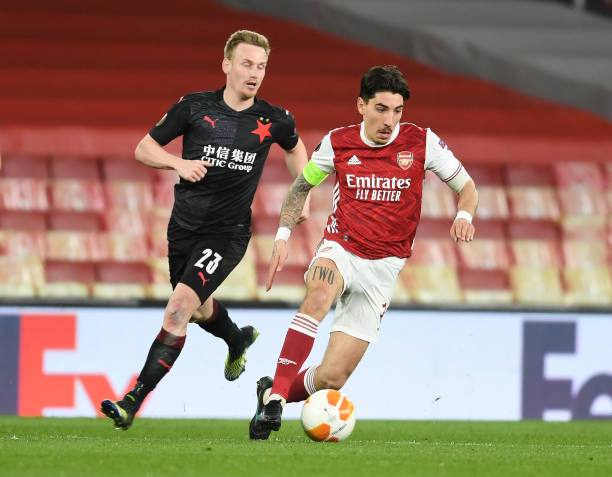 Perhaps the best word to use for Arsenal's performance in their Europa League quarter-final against Slavia Prague is underwhelming.
After a disastrous performance and result against Liverpool at the weekend you would have expected Arsenal to come into this game full of determination and energy and as Mikel Arteta said, 'with the hand-brake off.'
Arsenal's performance
What we saw instead was something we have seen plenty of times throughout the season, a slow start with little energy individually and collectively, a ten minute spell where Arsenal played good football and managed to take the lead and just needing to close out the last five minutes of the game.
For whatever reason, the players began to panic and go from being in complete control to holding on, previously seen against Tottenham and Olympiacos.
This resulted in a needless corner being given away, some awful marking and a crucial equaliser for Slavia Prague giving them an away goal and the advantage going into next week's second leg in the Czech Republic.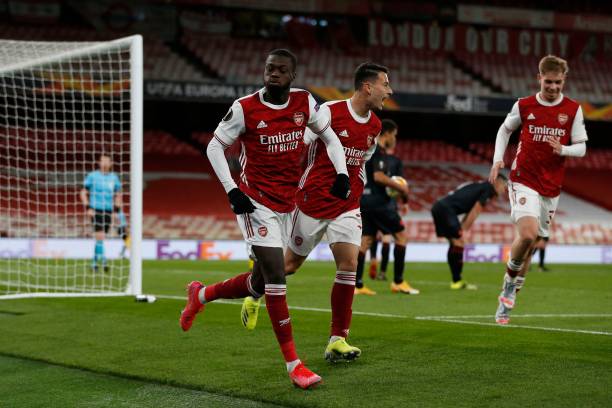 What Bellerin said
Arteta was once again visibly furious in his post-match interview criticising the manner in which his side conceded and the missed chances beforehand.
Captain for the game Hector Bellerin also spoke after the game and said his side produced a 'very positive performance', despite the fact conceding the last equaliser was frustrating.
'It's difficult to take, but at the end of the day there's still everything to play for and it's 1-1. We know how they play and I think we had really good moments in the game.'
Bellerin also insisted that despite Slavia having the advantage going into the second leg he still feels confident Arsenal can go through to the semi-finals.
'We broke down their pressure and we created chances, so there's nothing that worries me for us to go to Prague and do the job there.
It is worth mentioning Bellerin makes a good point here, Slavia did not threaten for 85 minutes and it was only Arsenal that let them back into the game.
Despite a poor performance overall Arsenal could have been as good as through already if Bukayo Saka, Alexandre Lacazette and Pierre-Emerick Aubameyang hadn't missed good chances but Bellerin wasn't prepared to blame any individuals.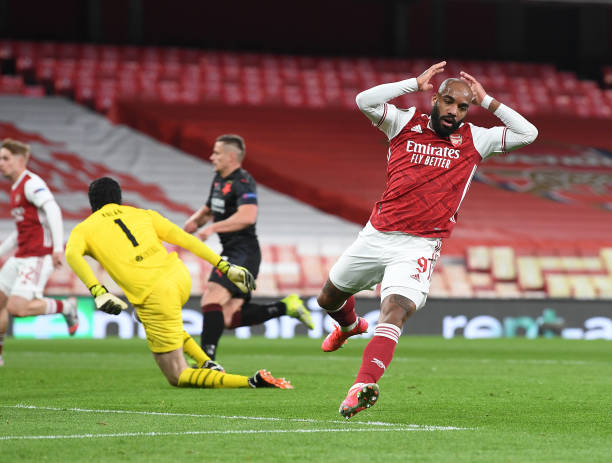 'You can blame it on anything you want, but at the end of the day it comes down to the goals we score and the goals we concede, and I think throughout the game we put ourselves in situations that we could have taken the lead, but this is football.
'We know when we make mistakes and at the same time, I think it's a very positive performance when you look to go away next Thursday.
'They're a team that makes things difficult for every single team that they've played against, and I think I felt comfortable on the ball and I felt like the team did all the right things that we were asked to do and there's still 90 minutes to play for. We're ready for it.'
Looking ahead to the second leg
In some ways it was maybe for the best Arsenal did conceded late on because it is now up to them to score a goal to go through.
In previous games against Benfica, Arsenal do not seem to know how to manage the game when they are ahead, lacking that killer instinct the best European sides have and that was certainly seen yesterday where they completely sat back in a game they had dominated.
Hopefully, Arsenal will approach next week's game trying to score as many goals as possible especially considering they would be away goals meaning if they scored two next week Slavia would have to score three.
It is a game that if Arsenal approach right and play how they are capable they will win but you never know which Arsenal will turn up.