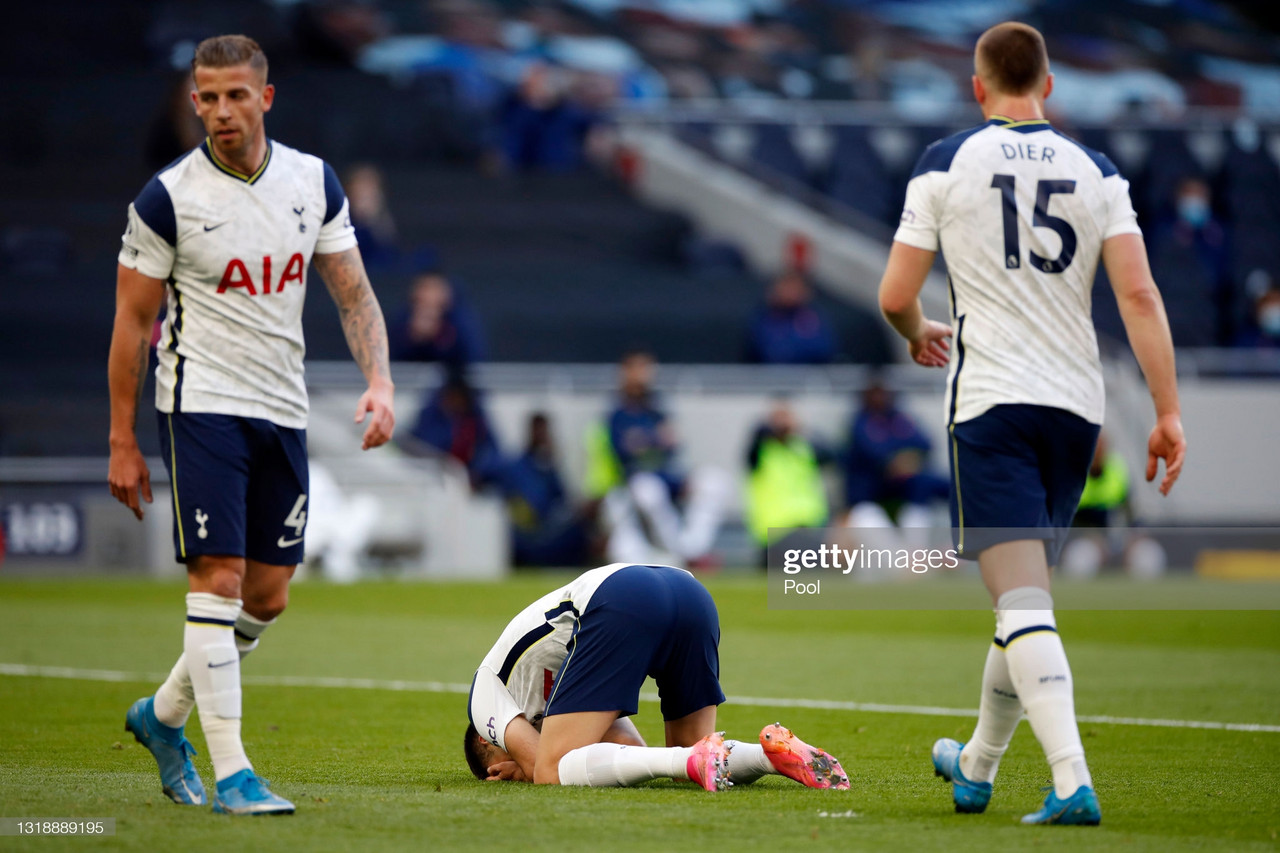 Things don't seem to get any better at Hotspur Way, and in just the second game of the season with fans allowed back in the stadium, Tottenham Hotspur put up a catastrophic performance against Aston Villa.
Ryan Mason's side suffered its third defeat in their last four games, as Spurs fell 1-2 to Villa at home.
As it happened
Steven Bergwijn gave the lead to the home side, scoring his first goal in 20 Premier League appearances this season.
The lead wouldn't last long for Spurs, as the Spanish International Sergio Reguilon would score an astonishing own goal to level things up at North London.
The comeback would be completed for Villa in the first half, and thanks to a bad clearance by Reguilon, Olie Watkins would end up sending the ball to the back of the net.
Harry Winks, Eric Dier and Reguilon were, without a doubt, the players who struggled the most for Spurs during the game.
By being careless with the ball in their own box, Villa could've easily scored at least another goal before half-time.
In the second half, Spurs did manage to create some chances but weren't able to score against Emiliano Martinez.
Manager Ryan Mason did some changes, bringing Tanguy Ndombele and Gareth Bale for the last 20 minutes of the game, but unfortunately for them it was too little too late.
What does this mean?
By losing to Aston Villa, Spurs are officially out of the UEFA Champions League and UEFA Europa League next season.
In case Tottenham defeats Leicester City in the final game of the season, they would end up seventh in the Premier League and secure their spot in the newly-formed UEFA Europa Conference League.
This could've also been Harry Kane's final game at the Tottenham Hotspur Stadium, considering once the game ended, the England International went around the pitch with tears in his eyes thanking the fans for the support this season.
"He's done his time!"

An emotional Harry Kane applauds the fans at Tottenham Hotspur Stadium. #TOTAVL #beINPL

Watch Now - https://t.co/RRmQgctETJ pic.twitter.com/h2bMTMsebZ

— beIN SPORTS (@beINSPORTS_EN) May 19, 2021
Dele Alli, Pierre-Emile Hojberg and Heung-Min Son were some of the players who also thanked the fans after the game despite the loud boos they received following the loss.
Manager Ryan Mason addressed the fans actions, and stated that he understands they're frustration.
''We've just lost a game of football. It's an emotional game. Our fans care. I care, so I've no problem with fans being disappointed.'' Mason said. ''They've come here to support us and they wanted us to win. We didn't do that. I feel very disappointed that we didn't do that. So they're emotional. There's nothing wrong with that. That's normal in this game. It shows they care.''