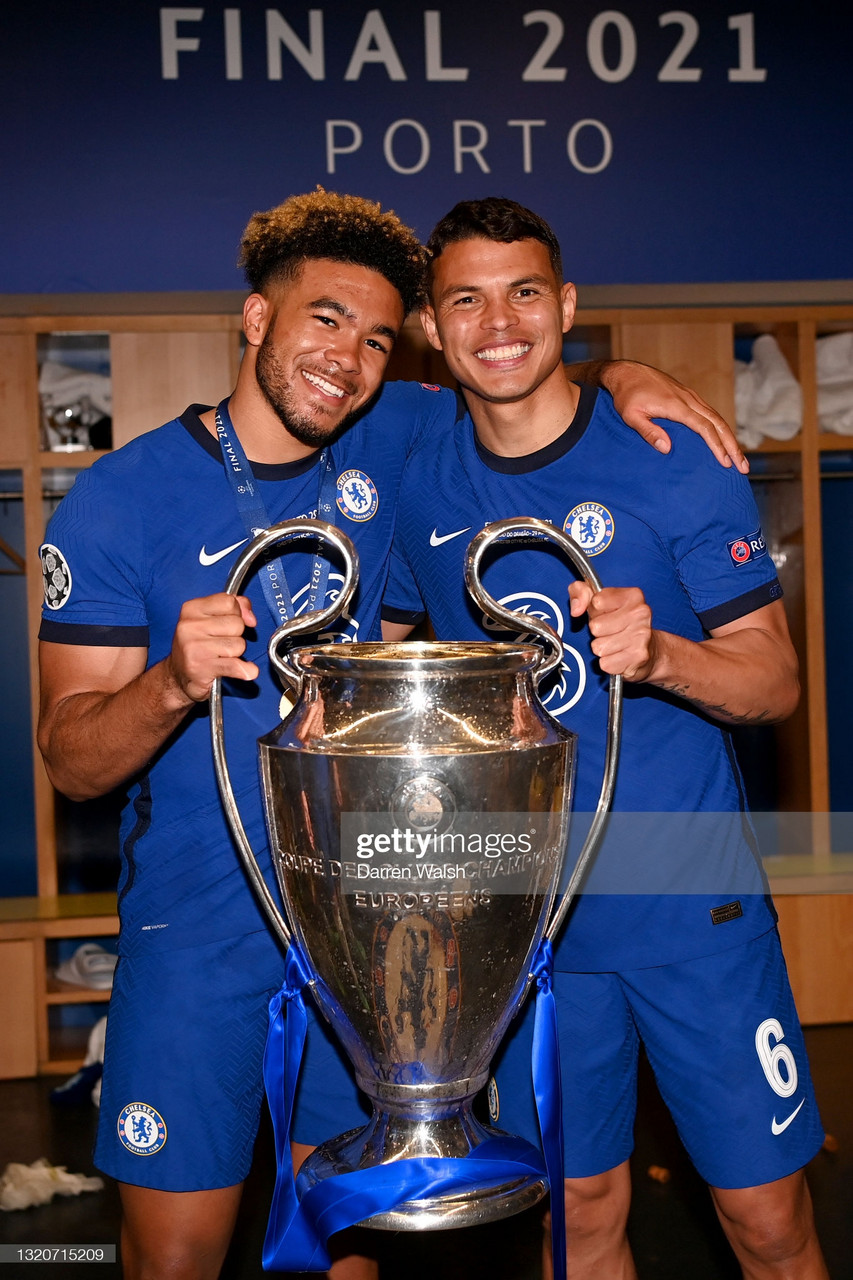 Both Reece James and Thiago Silva will be ruled out of Chelsea's next Premier League fixture against Aston Villa on Saturday, for two wildly differing reasons respectively.
The defenders' lack of availability will mean Thomas Tuchel will have to reshuffle his pack, especially considering the value both players have to the German boss' squad.
That said, this may not just be a one-time problem, particularly for the likes of Silva, and other players who have been prevented from attending to their international call-ups, due to a high-profile FIFA ruling.
Reece James Red Card
First up, let's start with the easier explanation of why Reece James won't be appearing for Chelsea this weekend, either in the starting eleven, or on the bench.
The wing-back has had an excellent start to the season, including a goal and an assist against London rivals Arsenal, but had a more disappointing game away at Liverpool a week later.
Having been penalised for a debatable handball call, leading to a Liverpool penalty, the Englishman was also sent off in the process due to it being a 'denial of an obvious goalscoring opportunity'.
While the 21-year-old may feel hard done by, the ruling remains in place, though he will be comforted in knowing that, despite it being a straight sending-off, it will only be a one match ban.
This is because, in the FA regulations, only incidents in which violent conduct is involved lead to the infamous three match ban, so James will be back amongst the contenders to start for the following league game against Tottenham Hotspur.
What's more, he will also be eligible for the game just three days after Aston Villa - a Champions League fixture against Zenit Saint Petersburg - due to UEFA not taking into account domestic suspensions.
Thiago Silva Trouble
One player who won't be available for that group stage European match-up on Tuesday night however, is Brazilian centre back Thiago Silva.
That's because he, along with seven other Premier League stars including the likes of Alisson, Gabriel Jesus and Raphinia, have been given a five day football suspension by FIFA.
The Brazilian Football Association has requested that FIFA block Premier League clubs from selecting players who they refused to release for international duty for five days.

— Sky Sports News (@SkySportsNews) September 8, 2021
Currently, the suspension is set to last between September 10 - September 14, meaning Silva would miss both the Aston Villa league game and the Zenit Champions League game.
The reason the punishment is in place requires some detailed explanation, starting off with the fact that Brazil, along with a host of other countries, are on the UK Government's 'Red List' for travel, due to the Covid-19 situation.
What this means is that said players would've been required to quarantine in a hotel for ten days upon their return to England, so to ensure this wouldn't happen, Premier League clubs took the decision to not allow such players away on international duty.
Brazil, however, were not happy with this explanation, and appealed to FIFA, who responded by invoking Article 5, which seeks to enforce the idea of clubs allowing squad members to go to their respective national teams.
Negotiations are supposedly continuing over exempting professional footballers from such quarantine rules, but should they remain in place it could mean a host of problems for Chelsea come the next two international breaks in October and November.
If these rules are in place next month which FIFA needs to fix and resolve ASAP! Under current UK Rules & FIFA rules.

We could be without- Thiago Silva, Christian Pulisic, Edouard Mendy For Brentford (A) & likely Malmö (H) in the Champions League!!! #cfc https://t.co/dbPIQRcgGs

— CFCDaily (@CFCDaily) September 8, 2021
Whatever happens, the Blues will hope that an agreement can be reached as soon as possible - else not only will they have to contend with fixture congestion, but do so without their full squad.