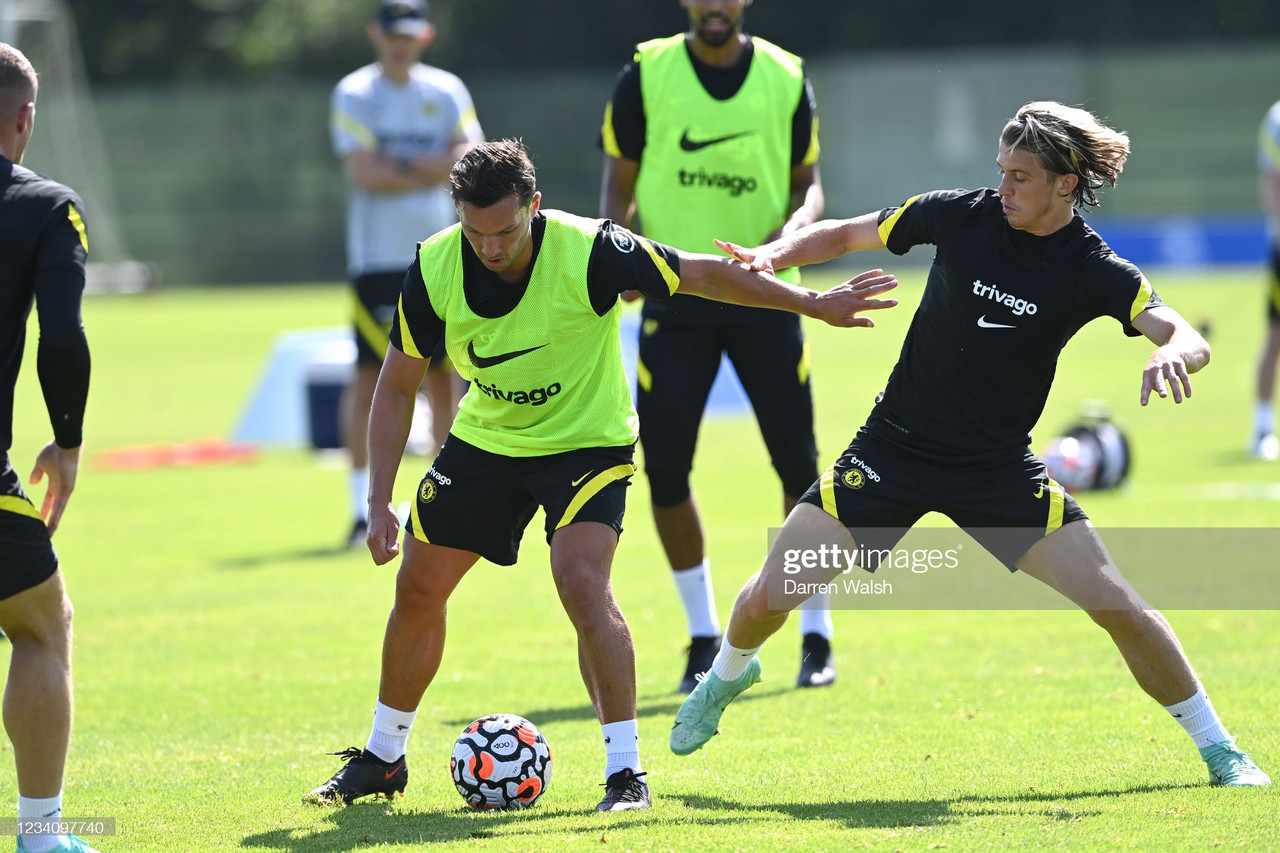 If you missed Part One of this mini-series, click here to read it.
After spending time looking at the defensive components of Chelsea's 'loan army', it's only fair that we take a look further up the pitch too, at those in the midfield and attack.
There is no shortage of players away from the club in such positions, so without further ado let's examine the second part of the Blues' travelling group.
Midfielders
Starting off this section of the squad, we have a player who has had a pretty torrid time of it whenever he has been around the first team squad at Chelsea in Tiemoue Bakayoko.
The Frenchman has never settled into life in West London, only spending one season at the club before embarking on three loans since then, returning to the first of those in AC Milan for this season.
Next up, and arguably one of the lesser-known midfielders in a high-class group of players is Thierno Ballo, a 19-year-old attacking midfielder who joined the Blues in 2018.
For this season, he will move to Austrian side Rapid Vienna, in his native country and the move is set to last for one season.
From someone less well-known to a Premier League Champion, we now go to Danny Drinkwater whose career has done something of a nosedive since leaving Leicester City in 2017.
With a combination of changing managers, off-field antics and injuries, the now 31-year-old has struggled even to find suitable loan options, but did secure a move on Deadline Day to Reading.
Moving swiftly on, and remaining in England we have Conor Gallagher, currently with Crystal Palace and a very exciting prospect who already has experience under his belt.
He has spent time elsewhere on domestic loan moves at Charlton Athletic, Swansea City and, most recently, West Bromwich Albion where he was a bright spark in an otherwise dark and dingy team.
Finally, to complete the midfield we have the highly-rated youngster Billy Gilmour, who has shot onto the scene since making his first team debut in the Premier League and FA Cup in March 2020.
The 20-year-old Scot was Man of the Match in both, as well as on his Euro 2020 debut against England in the summer, and that quality has been rewarded with a top flight loan spell at Norwich City this year.
Attackers
The last section of the squad also happens to be one of the smallest, with just three forwards on loan from the Blues in this upcoming campaign.
First up is Kenedy, the Brazilian winger who joined the club in 2015 but has never made a lasting impression on any of the multiple managers who have been in charge since then.
Various loan spells in England and Spain have brought some success, with another one set to begin, this time in his native Brazil at Flamengo.
The next forward is striker Michy Batshuayi - another player whose lasting contribution to Chelsea has been limited, though one night in West Brom does spring to mind when talking about him.
Since then, the Belgian has been around Europe, accruing the unusual accolade of being the first player in the 21st century to score in each of the continent's top five leagues.
His upcoming season will be spent in Turkey, more specifically at Besiktas, where he will hope to continue his scoring records as he has done before.
Completing the 21-man loan army squad we have youngster Armando Broja, a 19-year-old striker who, following many years at Cobham, has already had valuable experience abroad, in the Netherlands at Vitesse.
Scoring 10 goals in 30 appearances, the Albanian international will now remain in England for this season, but be on the South coast at Southampton, hoping to fill the void left by Danny Ings at the Saints.
That rounds up all of those spending time away from Stamford Bridge for the 2021/22 season.
There's a few others who may potentially still leave to countries where the window is open a little longer, but for those who like to check up on the loan army abroad, this is your definitive guide, completed.