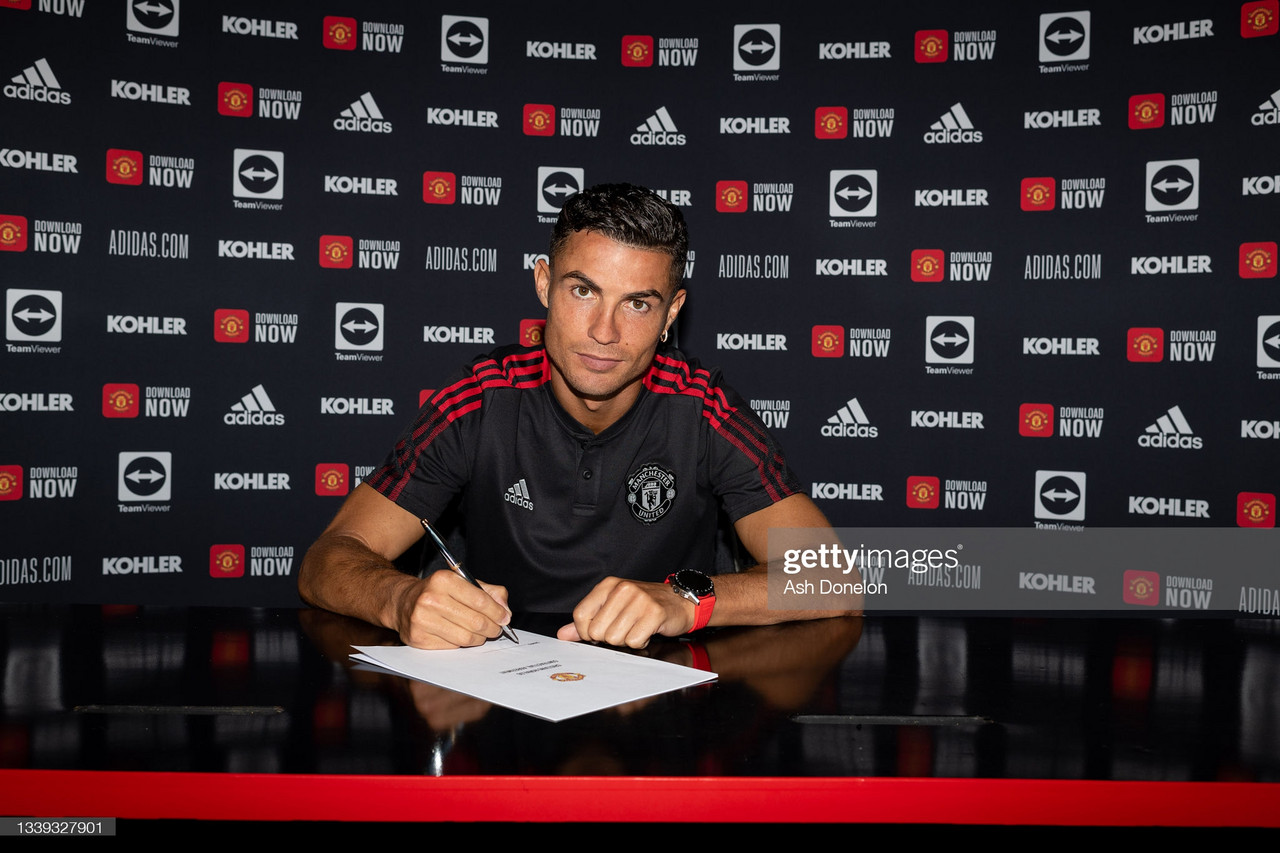 The famous mantra 'hated, adored, never ignored' is displayed on banners inside Old Trafford and that saying could not be more apt to Cristiano Ronaldo.
The five-time Ballon d'Or winner certainly has his haters but is most definitely loved by Manchester United die-hards and is without a doubt never ignored.
Ronaldo officially signed his contract on Thursday and in an interview with former teammate, Wes Brown, expressed his desire to start and make his second debut for the club against Newcastle United on Saturday.
"I am going to make pressure to Ole now to start in the XI."
The Portuguese superstar started training with United sooner than expected when he returned from international duty early because of a suspension.
After scoring a brace against Ireland, Ronaldo set a new world record when he reached 111 international goals - no man has more. His celebration did, however, cause him to miss Portugal's game against Azerbaijan. But that has allowed him to start training with Ole Gunnar Solskjaer and has increased his chances of starting at the weekend.
Ronaldo says he is 'different' to others
There are many examples of Ronaldo being 'different' to other footballers, whether that be his goalscoring records or his ability to jump ridiculous heights, and he believes he will continue to show that this season.
"I am feeling good, people think I am coming for my heart - blah, blah, blah - I am coming to show that I am still capable to do my best.
"People before speak about my age but they should, and they know, that I am different. I am different from the rest of the people. I show that all the time, year by year, and this year will be the same," Ronaldo said.
Ronaldo has also declared he is not back in Manchester for a 'vacation' and has returned to win.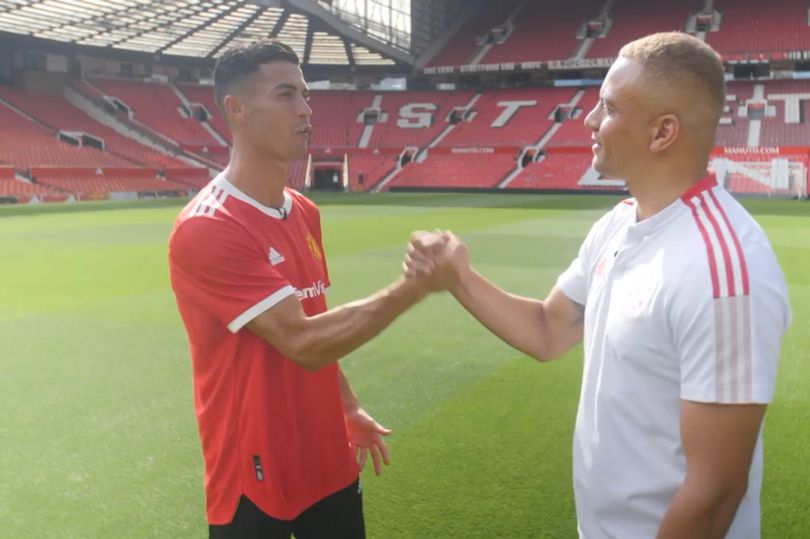 "I know, 100 per cent, that I will do good with my teammates. The supporters will be on our side, these fans are special. I hope they can push the team when they need it.
"We will be here on the pitch trying our best and trying to win important things. This is what we are looking for," he added.
"This is why I am here, I am not on vacation, winning before was good but I am here to win. I am capable. I am ready to go.
"I think it is a good chance for me, the fans and the club to stay one step ahead. I am ready and I think I will be huge for the next three or four years."
Regardless of whether Ronaldo starts against Newcastle on Saturday, he will be expected to start in the UEFA Champions League opener against BSC Young Boys in Switzerland on Tuesday evening.