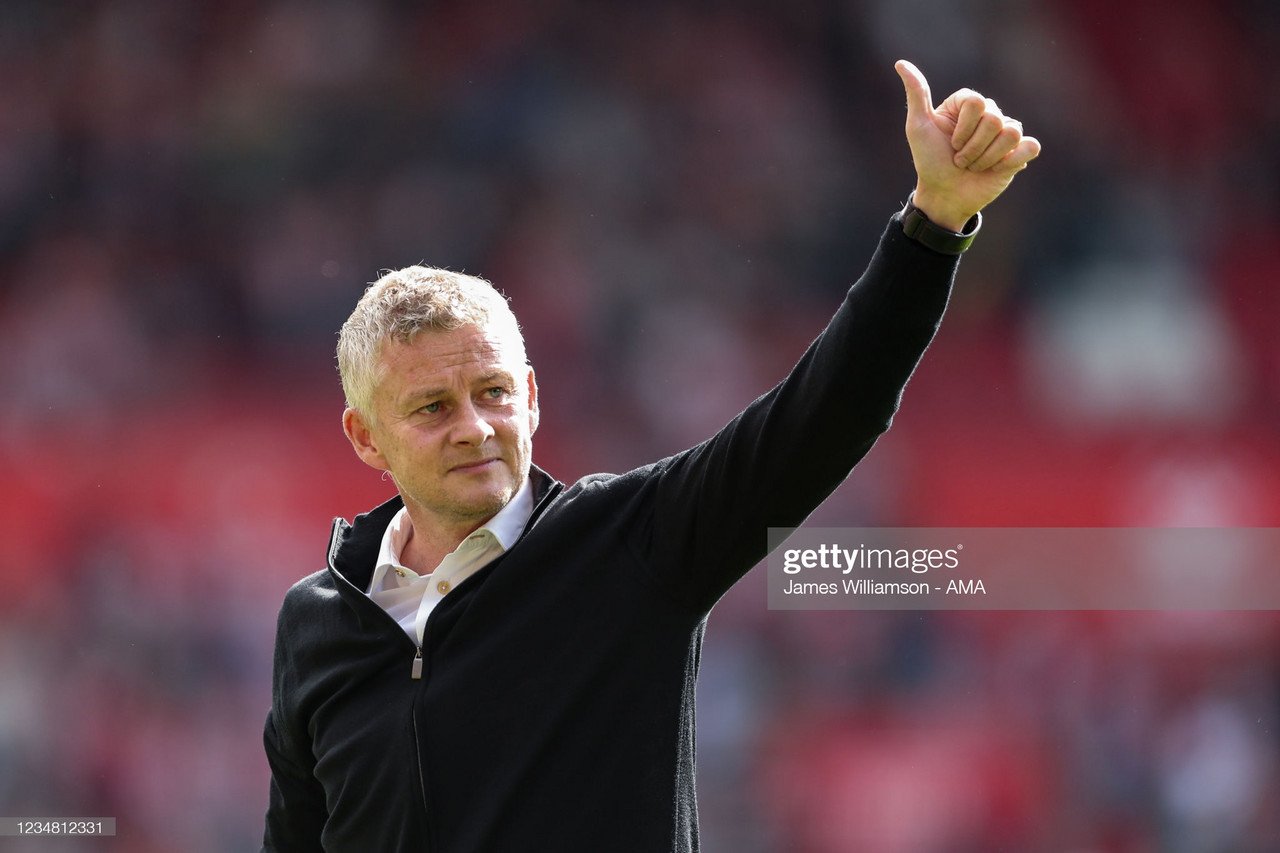 The point gained at St. Mary's will feel like two lost, especially given how amazing they played when beating arch rivals Leeds United 5-1 on the opening weekend of the Premier League season.
Manager Ole Gunnar Solskjaer answered questions from the press ahead of Sunday's trip to Molineaux.
Solskjaer began with a squad update.
"We are training well and the boys are ready. [We are] still missing Scott McTominay. Marcus Rashford, Alex Telles and Dean Henderson are also out," he says. "They're not ready.
"Jesse [Lingard], I see him as a Manchester United player. Had a very good pre-season. Would have 100% started the first game.
"Mason [Greenwood] is on the right track. I've had conversations with Gareth Southgate. He sees him as an England forward and as a potential striker. I am very comfortable with the way he wants to manage it. I think it's taking it step by step and the way Gareth wants to manage that on, I'm very comfortable with. I think Mason's on the right track, definitely."
United's boss is not best pleased with his former team-mate Rio Ferdinand.
Ferdinand gave Phil Jones some stick earlier in the week, saying the injury-hit defender should have left the club "ages ago". Solskjaer defended his man.
"Phil has a horrible 20 months with injuries," Solskjaer said.
"Rio should have asked why Phil has not been here. He is a no fuss, get on with it type of guy. Phil is not 30 yet. He has battled against a knee injury and never done anything but give everything for the club.
"I have not said too much about the injury. He gets his head down. Just wants to get back fit. I was out for two years with a knee injury. I know how he has felt, you are embarrassed at times coming in. Now is not the time for me to throw him in. A month or six weeks he will be there.
"Great there is light at the end of the tunnel."
United's new centre-half is yet to start for the Club, but the man in charge is fully expecting the Frenchman to show everyone what he's all about.
"Raphael Varane is working really hard. He had a couple of weeks of good training. He will fit in at Manchester United.
"We have signed a top player at the right time. He probably needed the challenge. Hopefully we can help him take the next step."
Cristiano Ronaldo's possible return
The great Portuguese forward looks set to return to Old Trafford, but Solskjaer was tight-lipped on the situation.
"We focus on the ones we have here. I don't want to speculate too much with Cristiano Ronaldo and what's happening there in the press. I've said many a times with speculation, when you're at Man United, when you're [Lionel] Messi, Ronaldo, [Paul Pogba], [Bruno] Fernandes, you have to read a lot about yourself. So let's see what happens with Cristiano because he's such a legend of this club.
"I don't want to speculate about Cristiano", says Solskjaer.
"You have to read a lot about yourself. Lets see what happens. Any manager is always looking for a little bit more but I am happy with the squad we have got.
"You're never comfortable as a manager. The chemistry is there. I am very happy with what we have.
"I don't want to speculate too much. Cristiano Ronaldo is a legend of this club. I played with him. He almost retired me. Let's see what happens.
"He is probably the greatest player of all time with Messi. I didn't think Cristiano would leave Juventus. There has been speculation. We have always had a good communication and Bruno has been speaking to him, too. He knows what we feel about him. If he is going to move he knows we are here."
"Of course, we started against Leeds with the team that we picked and the 5-1 win was, of course, a justification of the team selection. Of course, it always is. Then we moved to the next one, Scott [McTominay] couldn't play and Nemanja [Matic] has been our best player in the pre-season, I have to say, that's why I chose Nemanja. He's been terrific. So I went with them two.
"Donny has worked hard, he's done really well, I can't say anything else but he will get his chances when the season gets going. Last season we had the Carabao Cup games, a game every 3 or 4 days at the start, now we have a week or 8 days even in between. I can't really say it in any other way, that we made a decision.
"Of course, when you start as well as you do, you don't want to rotate too much. Scott couldn't start, that was the decisions that Nemanja started instead of Donny. It was very close, very, very close. He has been very positive in the games."