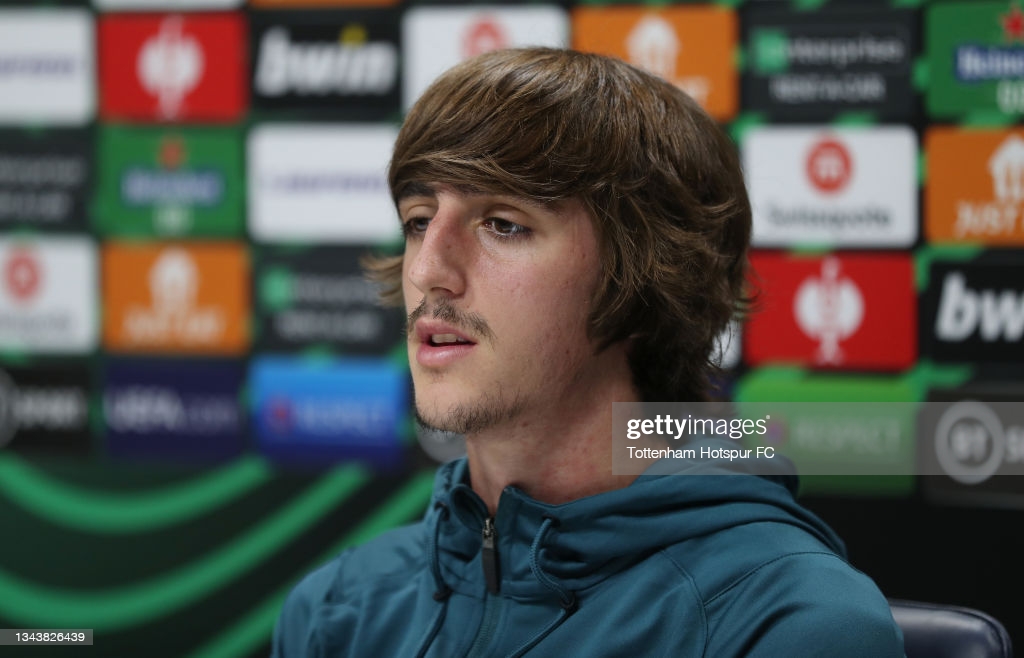 The Spanish winger Bryan Gil, who arrived at Tottenham Hotspur in the summer from Sevilla in exchange for Erik Lamela, is considered to be the future of the Club.
Although he has produced some impressive performances in the Conference League and Carabao Cup, the fans are still waiting for him to earn a place in the Premier League squad.
The 20-year-old spoke with the media, where he talked about some of the challenges he faced when arriving in London as well as his transition from a different country.
Transition
''It has been a very significant challenge, but it is a decision me and my family made and I am very happy about it,'' Gil said. ''I am very happy to be here, I have been made very welcome by the club and the players. I am very happy to be here and I want to adapt and be very important for my team.
Reggy (Sergio Reguilón) has been helping me so much here, he was the first one to contact me, he has helped me out and has explained what the situation is like here.''
The winger has been in the European spotlight for some time now, especially because he's been considered by many as the 'Little Johan Cruyff' due to his great dribbling skills in tight areas.
He also made 50 La Liga Santander appearances before joining Spurs, which is impressive considering he is only 20 years old.
Gil added that the physicality of the Premier League is something completely different to what he experienced in Spain, while he also noted his favourite position to play in.
Positioning
''It is different to the football I have played in Spain, it is a quicker pace and more attack and defence. It also is very beautiful football and very enjoyable,'' he said.
''Hopefully, I will be able to score many goals and help my team like that but I can tell you I will be contributing with a lot of hard work and effort... My favourite position is as a left winger but I can adapt to any position that the manager tells me to.''
Before making his jump into the Spurs starting line-up in the Premier League, Gil will have to work his way up and earn a spot with consistent performances in the Conference League and cup competitions.