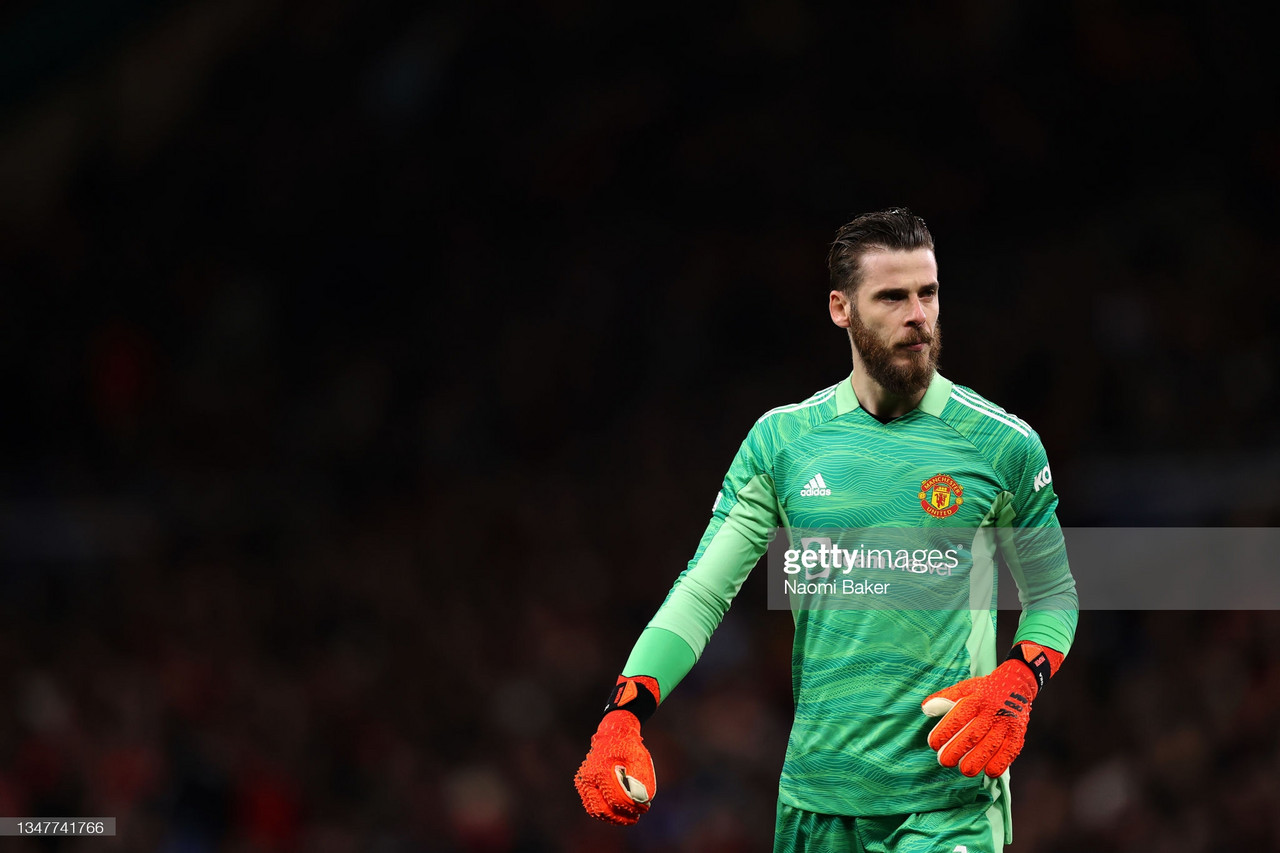 You could argue that David De Gea has been Manchester United's most important player this season and it can be quite naive to say that in a negative fashion. De Gea has saved Ole Gunnar Solskjaer's side numerous times and plenty of points already this season.
De Gea has turned around his United career from last season, he ended on a dreadful note when he missed the deciding penalty kick in the Europa League final against Villarreal back in May.
He had previously been dropped as United's number one when Dean Henderson came into the side late at the end of last season for around six games.
Henderson kept three clean sheets in a row when introduced to the starting line-up and De Gea's qualities were questioned but Solskjaer never threw his player under the bus, as expected. If anything, he was one of the very few people to stand by the Spanish goalkeeper during his miserable spell.
Performing when United need him most
Already this season we have seen De Gea keep United in the games where they should've been punished and could have been put out of reach by their opponents.
His penalty save at the London Stadium against West Ham United in late September was one of the turning points in not only this season but his career.
Prior to that injury-time penalty save, De Gea had not stopped a penalty kick in any of his last 41 attempts.
His penalty save also saw United secure the three points for the team when they had been particularly poor.
The Spanish goalkeeper also came to United's rescue against Wolverhampton Wanderers earlier in the season when he made a fantastic double save from point-blank range to keep the score 0-0 before Mason Greenwood scored the winner late on.
Is it really a negative that De Gea is United's player of the season so far?
You hear the phrase 'De Gea is United's best player of the season and that says it all', but it doesn't.
Does that mean that United have been woeful and wasteful in the other positions? No.
It simply means De Gea has been so impressive this season that his performances are outshining those ahead of him on the pitch. It showed again on Wednesday night against Atalanta.
The Italian side were two goals to the good at half-time, Marcus Rashford pulled a goal back early in the second half but before Harry Maguire bagged the equaliser, De Gea denied Duvan Zapata and Ruslan Malinovskyi in a matter of seconds.
It was a fantastic double save and moments later United went up the pitch and Maguire would make the game 2-2 with 15 minutes to play and like they say...the rest is history.
Solskjaer credited De Gea after the match and called them 'fantastic' saves.
Edouard Mendy from Chelsea could also be nominated as their player of the season - if there was a trophy for that after eight gameweeks - but that debate won't be discussed in the same negative fashion as De Gea and United.
Sure, that might be because Chelsea currently sit top of the Premier League table but where would Chelsea be without the Senegalese goalkeeper?
Whilst United are already indebted to De Gea for his performances when he became the first player at the club to win the player of the year trophy three times running, the debts are starting to increase once more.
United have had legendary goalkeepers in the past, Peter Schmeichel, Edwin van der Sar and now De Gea is nearing that level.
They have all proved themselves on the main stage and the only difference that puts Schmeichel and Van der Sar on a different level to De Gea is the number of medals they can put on the table.
Whilst that isn't necessarily De Gea's fault, that will be a point that will always come up when discussing who United's best ever goalkeeper was or has been. However, Schmeichel and Van der Sar don't have the personal accolades that De Gea holds and that in itself proves his individual value to this United side.