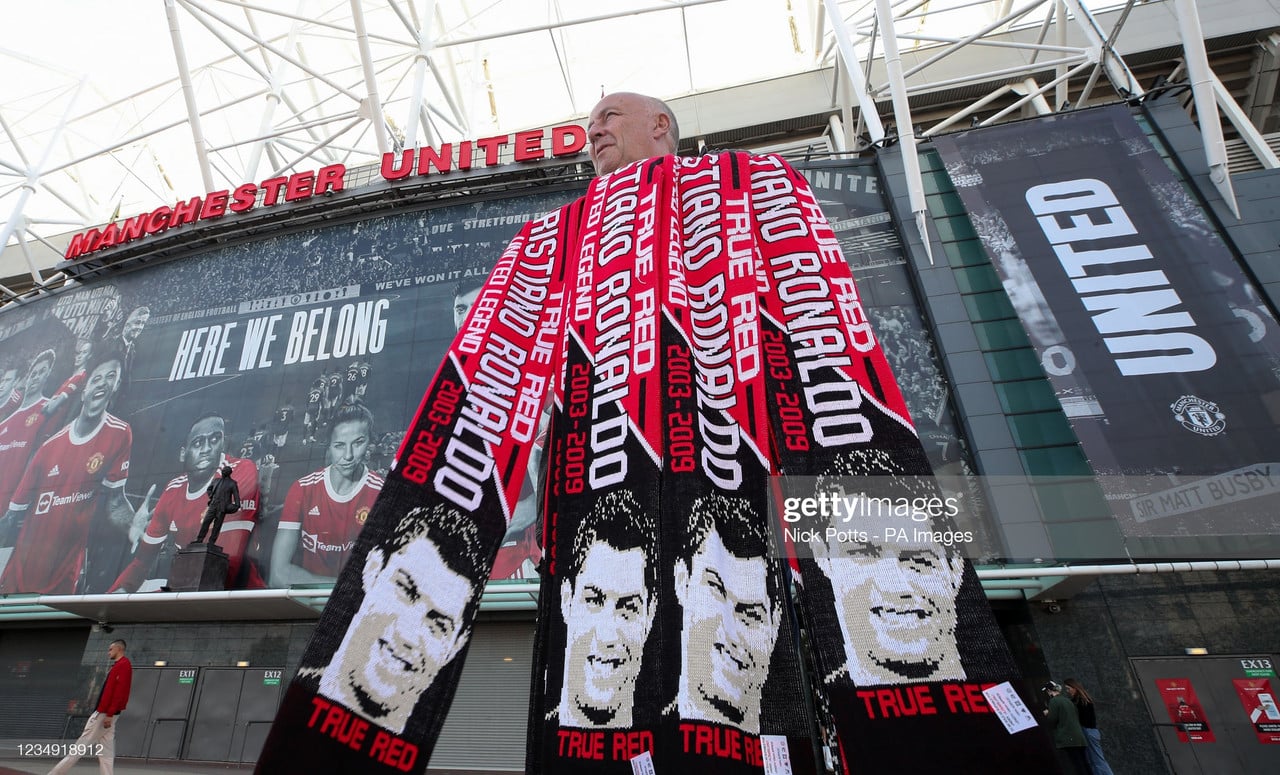 The Summer Transfer Window: A period of hope, expectations, setting targets for the season ahead and for a club of Manchester United's stature, magnitude, and worldwide reach, a period of intense scrutiny, a chance to steal the limelight in the media and unrivaled social media interactions. Well, that's how United have measured their success in the transfer window in the seasons gone by - with the paparazzi gaining precedence over the actual football on the pitch.
However, at the start of this summer's transfer window, the hopes and expectations were quite different. An expectation to reverse the mistakes of the past, a renewed hope to revamp the squad just where it is required and a strong will to get United to a level to challenge for silverware across multiple fronts. That's what the current United boss, Ole Gunnar Solskjaer alongside football director, John Murtough; Technical director, Darren Fletcher and the bigwigs in the United board (including outgoing chief executive Ed Woodward) had set as the primary theme for this summer's dealings.
The Early Deals: Addressing the Pain points
Manchester United couldn't leave the right-wing unaddressed this summer, could they? Years and years of lopsided football with opposing teams even resorting to defending only the left flank against United. It had become a pain point beyond limits. Enter Jadon Sancho - The Englishman with a past in Sky-Blue and one, who had been earmarked to address United's right flank over the past windows. His time at Dortmund has been nothing short of special - charting 16 goals and 19 assists in his last season at the Signal Iduna Park. A deal to bring him to Old Trafford worth £75m spread over five seasons is a cracking deal from United's perspective considering they've always been labeled as soft negotiators who often overpay for their targets. And, what's really impressive is the fact that they got this deal over the line with zero hassles this summer.
Now, coming to the other high-profile early deal (but late arrival) this summer - Raphael Varane from Real Madrid, one of the most decorated and world-class defenders in the game known for his pace and composure on the ball. United have always been in the market for a marquee center-half to complement the physical attributes of captain, Harry Maguire. They couldn't have made a better acquisition than Varane for all his qualities that complement the Englishman perfectly. At £34m spread over multiple installments, it's a deal par excellence as far as United are concerned. His introduction in front of a packed Old Trafford on the first matchday versus Leeds was just the curtain-raiser that a player of his magnitude and stature demands.
Getting deals done early and in a well-structured manner is a welcome change and hopefully a trendsetter for how United go about their transfer business in the windows to come.
Bits from the Past: The N+1 Trend & a Jammed Exit Door
Amidst the trend reversals described earlier, United's habit of spilling over some deals to the next transfer windows hasn't changed in principle. And, exits for fringe players have been hard to come by.
As far as the N+1 trend is concerned, i.e. postponing deals to the next window when they're actually important in the current scenario is something United need to work on. In the latest instance, United seem to be angling towards putting off the purchase of a defensive midfielder with three days left in the transfer window at the time of writing this piece. While the business concluded so far is definitely appreciable, the lack of defensive shielding is a concern with an aging Nemanja Matic and Fred, who despite being quite consistent is limited in terms of the output he can produce, being seen as primary options in the absence of Scott McTominay who is out due to injury. An unorthodox option could be Donny Van de Beek who looks to be second-best at the moment but could play a vital role even as a deep-lying midfielder in the pivot. With Saul Niguez, Eduardo Camavinga and Ruben Neves seen as potential recruits in a defensive midfield role, United's "exits first" stance on such a signing seems to circle back to one of their other pain points for a long time - a jammed exit door.
United have been struggling for quite a long time in offloading their fringe players for decent sums of money. Jesse Lingard and Daniel James seem to be the most likely potential exits before the close of this window, as per multiple media reports. However, in the bigger picture, United have once again failed to clear the clutter in terms of the players who could do well with a move elsewhere instead of being on the fringes of a squad where they'll probably never get any game time. By contrast, Chelsea have managed to recover nearly $181.5m in player sales alone this summer.
OFFICIAL: West Ham sign Kurt Zouma.

Chelsea have made nearly $181.5M in reported sales this summer 😳 pic.twitter.com/RxMKrDCoXS

— B/R Football (@brfootball) August 28, 2021
While the defensive midfield position has come into scrutiny this summer, United's habit of "playing N+1" in the recent past can be seen with the transfers of Harry Maguire (who was wanted by Jose Mourinho when he was the manager) and Jadon Sancho (who could've joined United last summer, but arrived one year later albeit on a better deal financially). United definitely need to work on these aspects if they are to improve their squad holistically and have three more days in this window to prove that a trend reversal in terms of the transfer strategy is actually a foolproof one.
The Homecoming - Delivered in Manchester
Two days can be completely different, can't they? A multitude of emotions and a complete turning of the tables. While Thursday was rife with the angst of the possibility of seeing one of the greatest "sons" of Old Trafford ply his trade in Sky Blue at the Etihad; Friday was a day which in true sense symbolized the trademark United comeback - Cristiano Ronaldo has finally completed a sensational return to Old Trafford, persuaded by his footballing father Sir Alex Ferguson, close friend and compatriot, Rio Ferdinand and current United talisman, Bruno Ferenandes - the star made in Lisbon has finally been delivered in Manchester once again (via Madrid and Turin).
Welcome 𝗵𝗼𝗺𝗲, @Cristiano 🔴#MUFC | #Ronaldo

— Manchester United (@ManUtd) August 27, 2021
While the 36-year old Cristiano is quite different from the "edge of the seat" entertainer that the Old Trafford faithful might remember seeing, he is still the epitome of dedication, hard work, talent, and winning mentality second to none. A blockbuster addition to an already potent United side that can boast the likes of Bruno Fernandes, Marcus Rashford, Mason Greenwood, Jadon Sancho, Edinson Cavani, and Paul Pogba as attacking and creative forces. The clinical finishing and presence that Ronaldo can provide up front can go a long way in helping United settle games that were left unsettled last season.
In football, some moves just prompt one to think with the heart and not with the brain. As far as Cristiano's return is concerned, one may label it as a "heart over the brain" move. However, that notion could be considered superficial at best. This is the same man who broke several Serie A records last season and even at 36 years of age, his fitness levels would give most younger athletes a run for their money. Ronaldo's impact both on the pitch in terms of helping United challenge for silverware and off the pitch in terms of United's brand reach and financial benefits is expected to be immense. And, he certainly won't shrug off even one bit of the responsibility of helping United return to the apex of English football.
With the transfer strategy slowly but steadily taking shape, a will to correct the mistakes of the past, and the homecoming of one of the most potent attacking threats in world football, it's time some silverware finally returns "home" to Old Trafford this season.