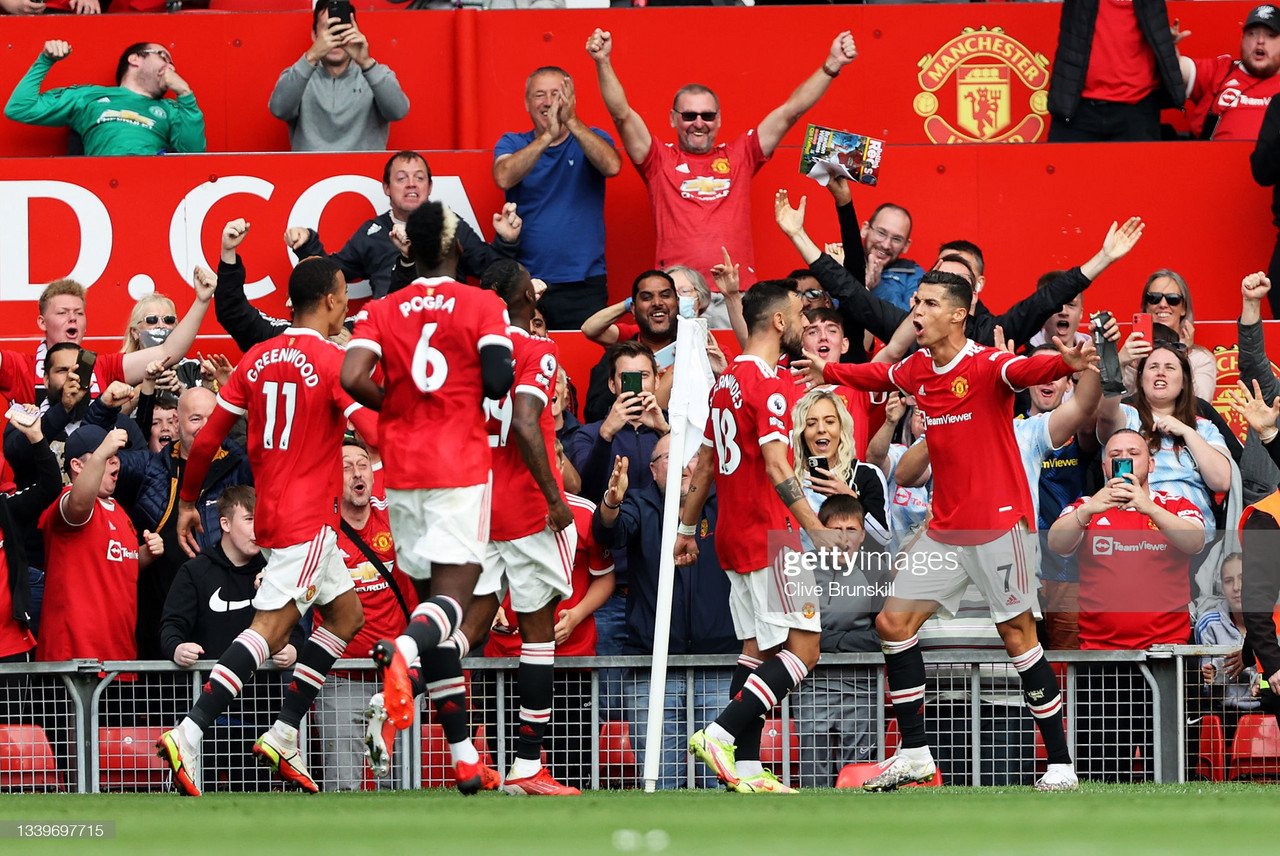 Manchester United have made their best start to a Premier League since the departure of Sir Alex Ferguson after picking up an impressive 13 points from just five games – but the marathon has only just begun.
Saturday's encounter will be great test for Ole Gunnar Solskjaer's side, with Aston Villa rapidly growing on and off the field as they look to reach the heights that they were once familiar with.
The game at Old Trafford could easily be United's toughest game of the season so far on paper, and it is hard to tell which way it will go, with United displaying that they do have weaknesses but at the same time know to get results.
There are a few things that Reds fans could be looking out for before the 12:30 kick off on Saturday.
Let's take a look:
Ronaldo's return and a possible partner?
It will come as no surprise that the only game United have lost this season, (Wednesday's Carabao cup exit to West Ham) was a match in which Cristiano Ronaldo didn't feature.
Not only has the Portuguese star returned to the club in sensational form after scoring four goals in three games, but his leadership on the field is clear for all to see.
We are now starting to see Ronaldo demand the ball early off his teammates, expertly showing his thorough understanding of the spaces and moments in which the game should be played through – and United are reaping the rewards.
The 5 time Ballon d'or winner is set to return on Saturday and it will be interesting to see whether his fine form continues, and if, yet again, the side are to benefit from his expertise.
But with all the Ronaldo hype surrounding Old Trafford, it has been easy to forget that The Red Devils have another world-class striker who demonstrates similar qualities to that of the 36-year-old.
Edinson Cavani had a stellar first season in Manchester, and after missing the majority of the start of the 2021/22 campaign through isolation and injury, the Uruguayan is now back in training.
Fans have debated whether Ronaldo's return would hinder Cavani's game-time or if they could in fact play together.
On Friday afternoon, Solskjaer hinted that the two of them could play together against Villa:
"It's exciting to see them two together. I'm sure that'll be a good partnership as well, [two players] wanting to be on the end of things.
"We've seen some teams dropping deeper against us, not giving us as much space in behind and that's definitely two boys you'd like to have around the goal when that's the scenario. I can see them two working well together," he added.
So although we are almost guaranteed to see Ronaldo start against Dean Smith's side on Saturday, perhaps we should prepare ourselves to witness a new partnership also.
De Gea to earn points for his side once more?
David de Gea has certainly not had the rub of the green across the past couple of seasons, but that does not at all mean that he hasn't remained a world-class goalkeeper throughout this period.
After a difficult summer for the Spaniard following the Europa League final loss, it would have been easy for him to give in and let Dean Henderson take the number one spot.
However, de Gea actually decided to return to Manchester quicker than expected and take the bull by the horns, so to speak.
In a recent interview, Solskjaer said:
"He called me this summer to end his summer holiday earlier to come back and start his pre-season before [the squad returned]. He wanted to be ready, he wanted to be the best possible version of himself."
And that is exactly what we are seeing now.
De Gea won United's player of the year four times across five years, and each and every time he was the clear favourite.
Not only was he a great goalkeeper, but earned his teammates between 10 and 15 points season on season on season.
That side of the 30-year-old's game has been missing for a while, but he is back with a vengeance.
After a great save in the latter stages against Southampton, an out-of-this-world double save to deny Wolves, and a last minute penalty save against West Ham, de Gea has already earned United five points this campaign.
And that is in a mere five games.
It is yet to be seen whether his sensational start will continue, but if Aston Villa ask questions of United on Saturday, few will be surprised should de Gea be the one to answer them.