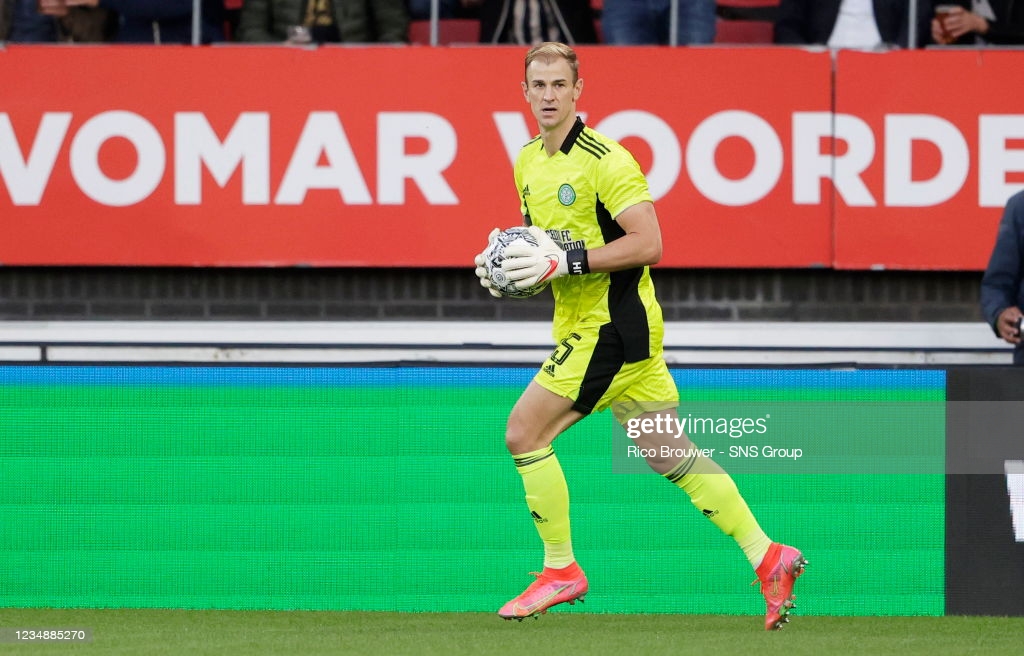 The 34 year-old goalkeeper Joe Hart was acquired by Celtic FC from Tottenham Hotspur during the 2021 summer transfer window.
The former England international, who arrived to North London prior to the 2020 / 21 campaign on a free transfer, played a different role than he was accustomed to at Spurs, being a vocal leader in the dressing room and trying to be an inspiration for the younger guys.
Hart's time at Tottenham came to an end when Nuno Espírito Santo was appointed manager of the squad, as he signed on loan Pierluigi Gollini, who was fresh off a great campaign with Serie A's side, Atalanta.
Exit from the Club
Joe Hart spoke publicly about his exit from the Club, and stated that he was told during pre-season he was not part of Espírito Santo's plans.
"I like to commit, I like to wear the badge properly for the team I represent. And then, two or three weeks into pre-season, I was told: 'No matter what happens, you will not kick a ball for Tottenham," Hart told Daily Mail. "That's what Nuno wanted.
Look, maybe Tottenham needed a clear out and maybe they had to be firm. I was thinking to myself: "What am I doing here? I'm fit, strong, ready, committed."
He featured in the UEFA Europa League and FA Cup last season, competing in just 10 games all campaign long.
Mentor
Hart also spoke about his role with the Spurs squad under José Mourinho and Ryan Mason, and his importance in the locker room for players who lack confidence.
"I loved being there for people like Dele Alli, who had such a tough time," he added. "I loved helping the younger lads. I made it my mission to show that every day I would be on it. No corners cut, no easing off. No reaction to not playing certain games."
After being acquired by Celtic FC earlier this month, Hart is already starting for the Scottish side this season, and is expected to play a big role in the team's Scottish Premiership and UEFA Europa League campaigns.