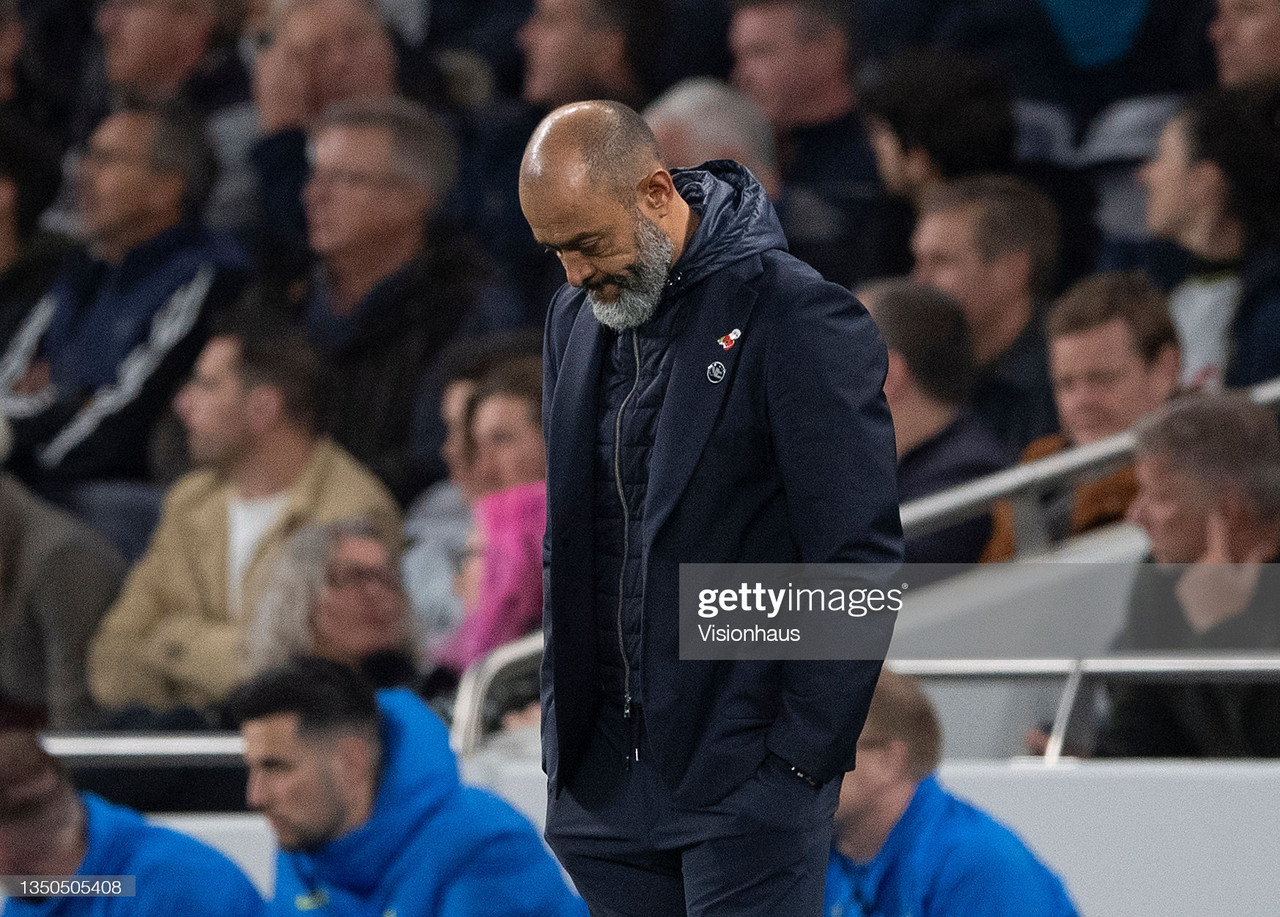 Everyone was wondering whether Tottenham Hotspur would mark the end of Ole Gunnar Solskjaer at Manchester United. The Norwegian inevitably survived the chop and, in a remarkable twist of fate, it was his opposite number who was relieved of his duties.
The axe has now fallen upon Nuno Espirito Santo and that probably wouldn't come as a surprise to anybody who was at the Tottenham Hotspur Stadium on Saturday night. To say it was a brutal night for the Spurs head-coach is probably an understatement.
The great King Lear's decline happened in a roughly two-to-three hours and, like a great Shakespearian lead, Nuno's tragic demise became an inevitability in such a short period of time.
A night of terror
A loud and supportive atmosphere quickly evaporated after Cristiano Ronaldo's opening goal. The home fans booed the team off at half-time. Boos turned to chants of "You don't know what you're doing" when Nuno decided to replace Lucas Moura with Steven Bergwijn.
Groans and jeers only heightened as United romped home with further second-half goals.
What many didn't see were the disconcerting the scenes after the match. Managers are required to go onto the pitch to fulfil post-match interview with the Premier League and a good number of angry Tottenham supporters gathered in the front rows of the stadium to wait for Nuno.
Understandably, Nuno remained inside until the fans were eventually vacated out of the stadium. However, such a sight was a clear indicator that things had escalated very quickly in such a short space of time. That August Premier League Manager of the Month award seems such a long time ago now.
His day ended with a thoroughly depressing and downbeat press-conference post-match. Nuno looked shocked, despondent and defeated. He answered many questions with the same kind of answers before awkwardly stumbling through Simon Stone's question about whether his tactics are getting through to the players.
Levy treats managers like Henry VIII treated his wives and that trigger-happy culture has created a club of toxicity. This approach has initiated success across the road at Chelsea and some Watford fans have argued that their model has also has its merits, but you cannot say the same thing at Tottenham.
Such an environment has manufactured an angry fanbase and a playing squad that hold all of the cards. The fans can't really get to Levy so they will turn on the manager first. Player know that they can outlast a manager and they can drop their standards if they don't like the style of their boss. It is but one of the reasons why Nuno was always going to be up against it in a job that might have even proved too challenging for Ethan Hunt.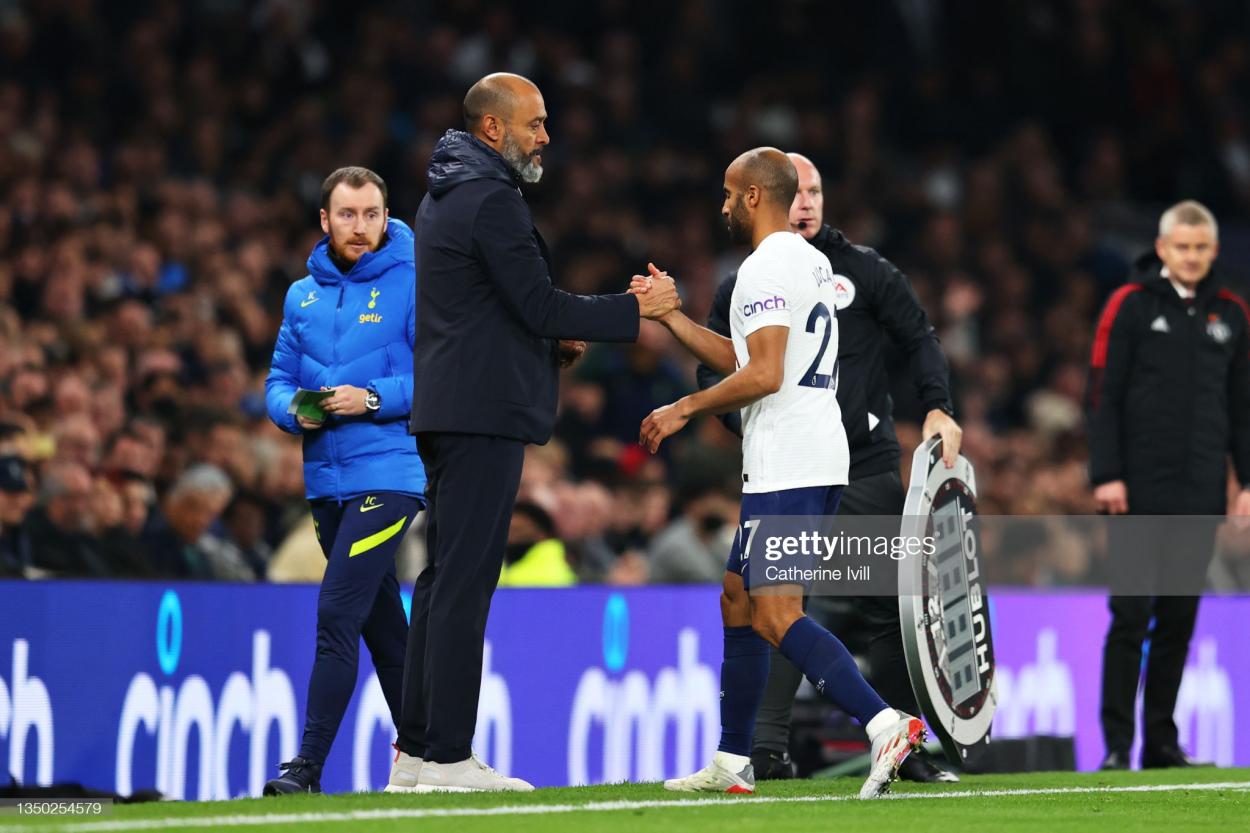 Square peg, round hole
Everybody knew Nuno was 700,000th in line for the Spurs job. That must be a little demoralising. However, Levy doubled-down on that by publicly declaring that he wanted Spurs to play an exciting brand of football. A touch condescending.
The Portuguese did a wonderful job with Wolverhampton Wanderers, building from a pragmatic back-three base with two sitting-midfielders, and Spurs would have known that before making the appointment.
Levy was happy to bring in a pragmatic coach and then he was equally happy to undermine him ideas from day one.
It's always tough to manage a dressing room of egos and Levy passed all of the power over to the players. He wasn't the preferred candidate and Levy then thought it was appropriate to very publicly tell Nuno how the team should be playing.
This Tottenham dressing room is notorious for downing tools. They have folded under Mauricio Pochettino and Jose Mourinho so they don't need an excuse to throw the toys out of the pram. Unfortunately, many of them already had a couple of them before a ball had been kicked.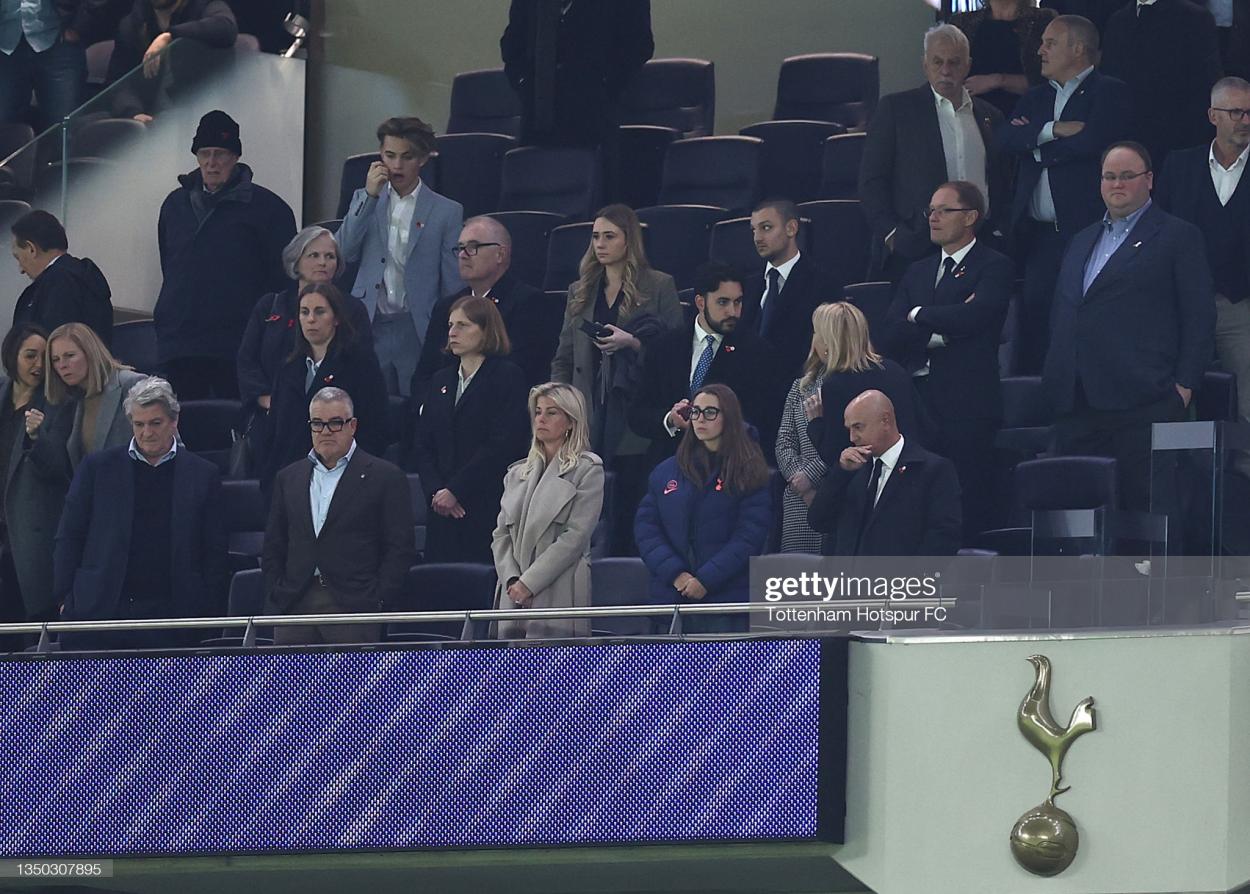 Entitlement
Tottenham's lack of spending over recent years has damaged their chances of pushing on. Pochettino was sacked just months after pleading for some money to be invested in a squad that he believed was badly in need of a revamp.
Mourinho came in because Levy felt it was a more cost-effective way of enhancing the club's prospects. Christian Eriksen left to join Inter Milan while Jan Vertonghen opted not to sign a new contract but Levy didn't adequately replace either in the transfer market.
Christian Romero came in from Atalanta but that was only after the departure of Toby Alderweireld.
Giovani Lo Celso and Tanguy Ndombele have also arrived for big-money but neither really fit the creativity void that was left when Eriksen departed.
What this has lack of proactivity has lead to is an entitlement within the playing squad and it makes life very difficult for the head-coach.
Harry Winks has been public in his criticism of Nuno, demanding to know why he isn't playing more minutes. Winks has struggled to kick-on since making his breakthrough at Tottenham and he also failed to nail-down a place under Mourinho. Why he thinks he's entitled to be playing a certain amount of minutes is anybody's guess.
Similarly, Dele Alli had supposedly developed a tension with Nuno. Alli started the first five Premier League matches of the new season, despite not being too convincing in most of them, and he was reportedly upset because he inevitably lost his place in the team.
Ironically, it Harry Kane and Son Heung-min, Tottenham's two best players by some margin, were always the ones who gave 110% for Pochettino and Mourinho. Son has also been the shining light of the brief era of Nuno.
The consistency and application of Son and Kane over the years has been exemplary. You would never hear them fall out with the manager and, if anybody has the right to do just that, it would be the two world-class players that Spurs own.
Unfortunately, exterior factors have badly affected Kane's application on the field and that has meant - when Mourinho had two attacking sensations fighting his corner - Nuno only really had the one.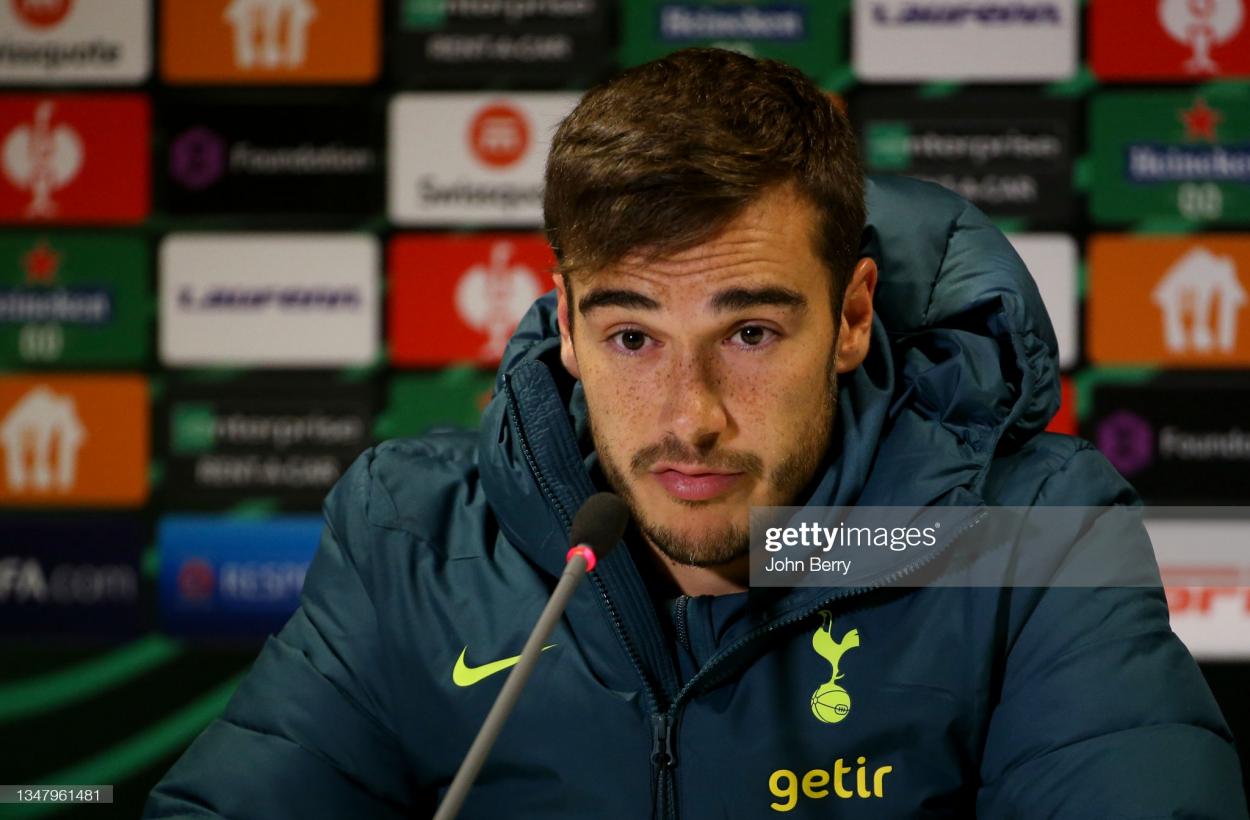 Kane crisis
Keeping the services of Harry Kane was heralded as a big success by Levy but the reality has been anything but. Turning down a fee in excess of £100-million denied Spurs the opportunity of a comprehensive squad overhaul.
Integrating a new wave of signings into the club would have been a big challenge for Nuno but, in hindsight, keeping the club's talisman was actually an even bigger problem because the Harry Kane that we all know and love has disappeared.
If Kane had twerked any harder for Manchester City in the summer, he'd have pulled a muscle in his hip! The reality is that a player, who had given his all at Tottenham for a number of years, wanted to leave the Londoners in pursuit of trophies. His mind had left Spurs in the summer and it doesn't look like it's ever going to fully return.
Nuno was left in an impossible situation. He could not bench the club's best player without creating a massive drama, however, he was inevitably starting somebody who was mentally not at the races. If anybody still wants to make a January bid in excess of £100-million, it's tough to see Kane staying at Spurs. However, the new favourite to take the vacancy could change all of that.
Where to now?
Remarkably, Antonio Conte has been installed as the favourite to take the role. Tottenham only went for Nuno in the first place because Conte rebuffed their services; the job has only become even less attractive since then!
Very little will change until that squad is given a severe makeover. Pochettino knew it and so did Mourinho. The culture of the club feeds this constant level of mediocrity, however, a manager like Conte would immediately look to change that.
Conte is the best coach in the world that Tottenham could appoint and the future process will now go one of two ways.
If the former Inter Milan manager is appointed, Levy will have to bend over backwards for him – something he has never done for any manager in the past. That means ripping up the structure of the club and putting Conte slap-bang in the middle of everything.
If Levy cannot do this, he will have to appoint a low-key manager because this job is simply not attractive to anybody particularly reputable in its current state. That's when you bring the likes of young Ryan Mason back into the equation.
Ultimately, Nuno was hung out to dry from day one and his dismissal was no surprise in the end. The direction that the club now chooses to take will be very, very interesting.