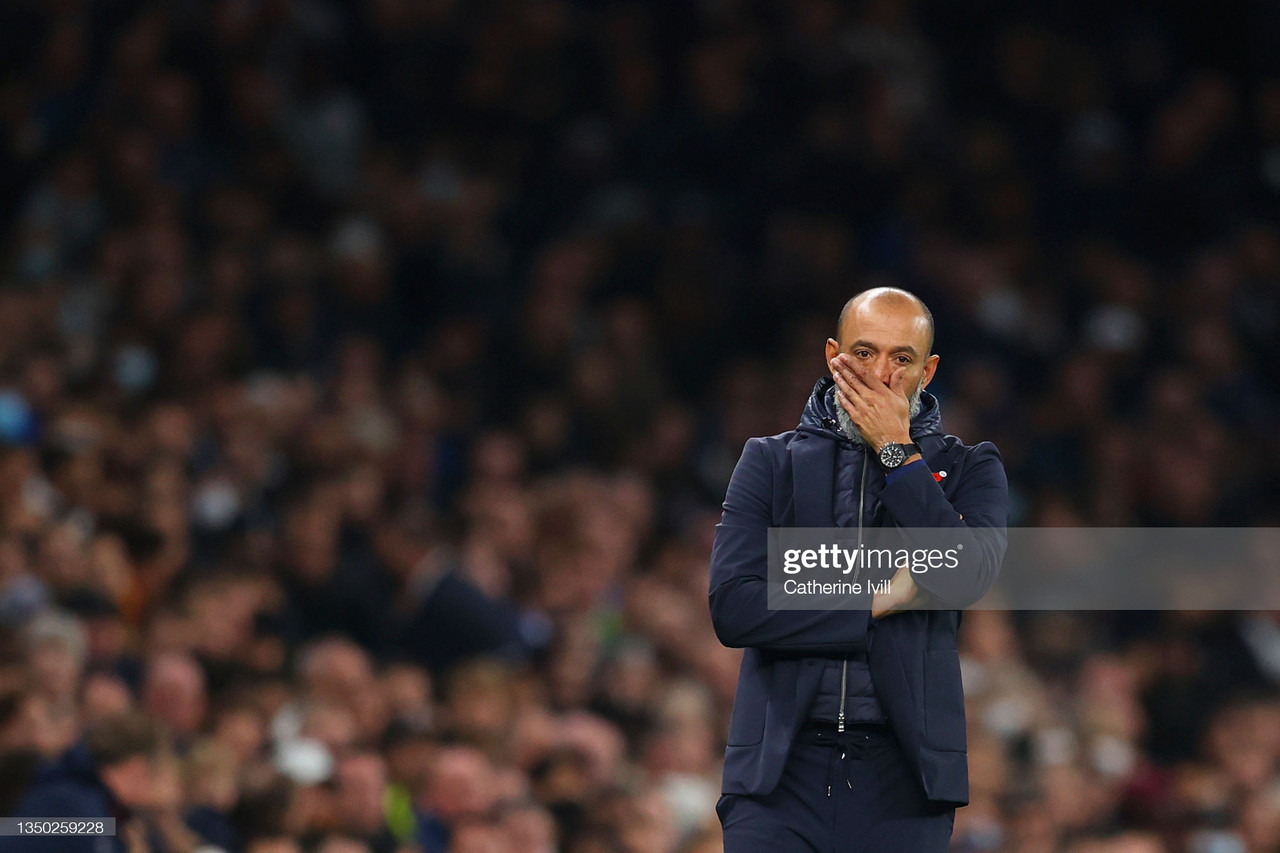 Nuno Espirito Santo was left downbeat and frustrated after Tottenham Hotspur were battered at the hands of Manchester United.
The focus was all on Ole Gunnar Solskjaer before the match but it quickly turned to Spurs chief when the home fans started to turn on him.
Nuno was also late to his post-match pitch-side interview duties because a selection of supporters were waiting for him on the front rows of the stadium. He only arrived when that selection of fans were escorted out.
On the game
A tired and glum looking Nuno struggled to reflect on such a dismal evening.
"Frustrating. Disappointed," he sighed. "The expectations before this game were good."
There was a general feeling of exhaustion from the Spurs head-coach, who looked like he had been through the ringer by the end of the match.
On the future
It was a damning day for Nuno and there was little sympathy on display from the watching home supporters.
"I'm only thinking about next training session," he declared. "The booing and the frustration is understandable. I truly believe we are better than what we showed today."
The toxic atmosphere around the stadium was obvious for all to see. Nuno, like Solskjaer after last weekend's nightmare, did not want to talk about upcoming matches. Instead, he simply wanted to get back onto the training field.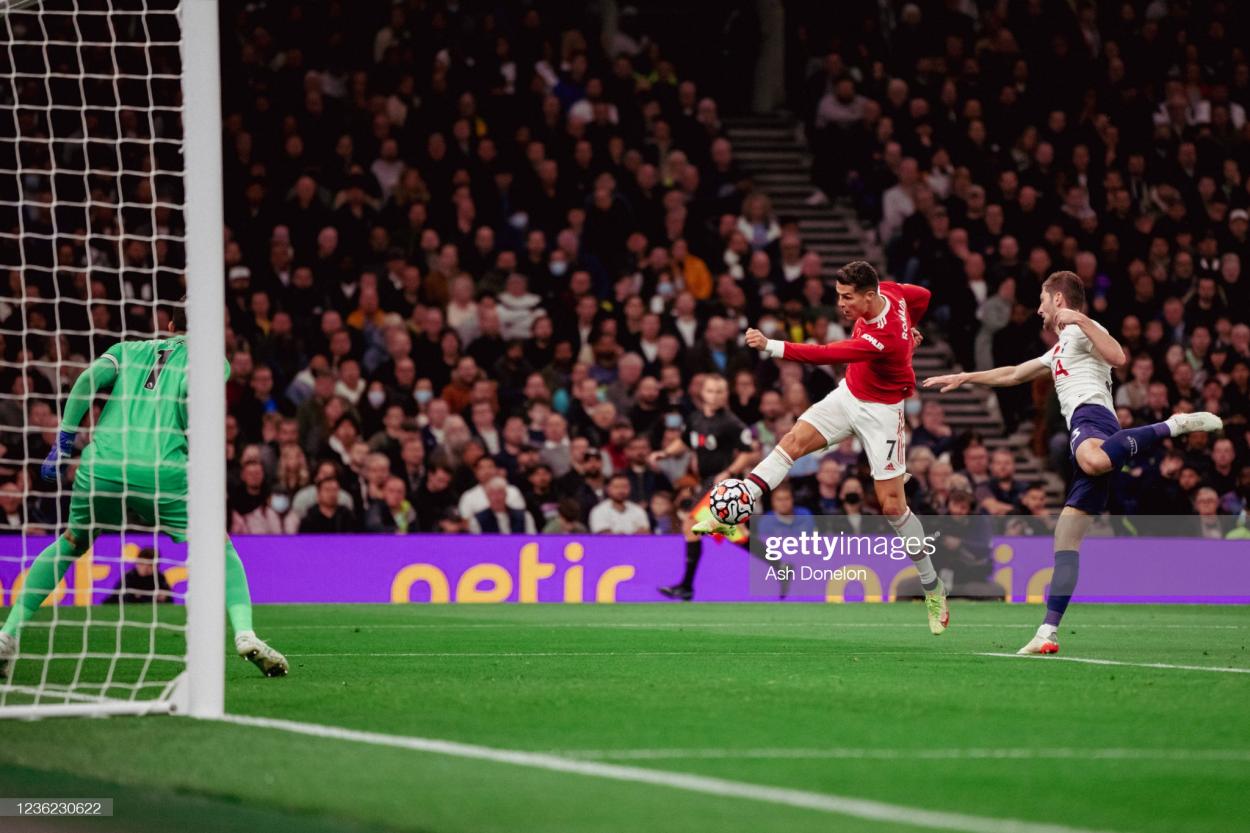 On lack of chances
Nuno was left struggling for answers after his men failed to register a shot on-target within the 90 minutes.
"It's hard to explain. I think we are better than what we showed today. We have better situations. I truly we believe we have the talent to do it. Hopefully we can do better on Thursday."
Tottenham didn't force David de Gea into a single save, adding to the feeling that this team are simply not creating enough openings.
Nuno's lack of clarity will only heighten the frustrations around Spurs, who believe that his setups are too pragmatic from the outset.
On whether his instructions are clear or it is the fault of the players
The presser ended in quite bizarre fashion as Nuno was asked whether or not Tottenham's difficult situation was down to his coaching or the performances of the players.
"Maybe it's none of them," he snapped. "We can have the right message, the right idea and things don't go. It's the game of football."
Nuno seemed confused and agitated by the questions over his management. It was a press-conference that had offered very little in terms of hope for the future, reflecting a man on the verge of defeat.