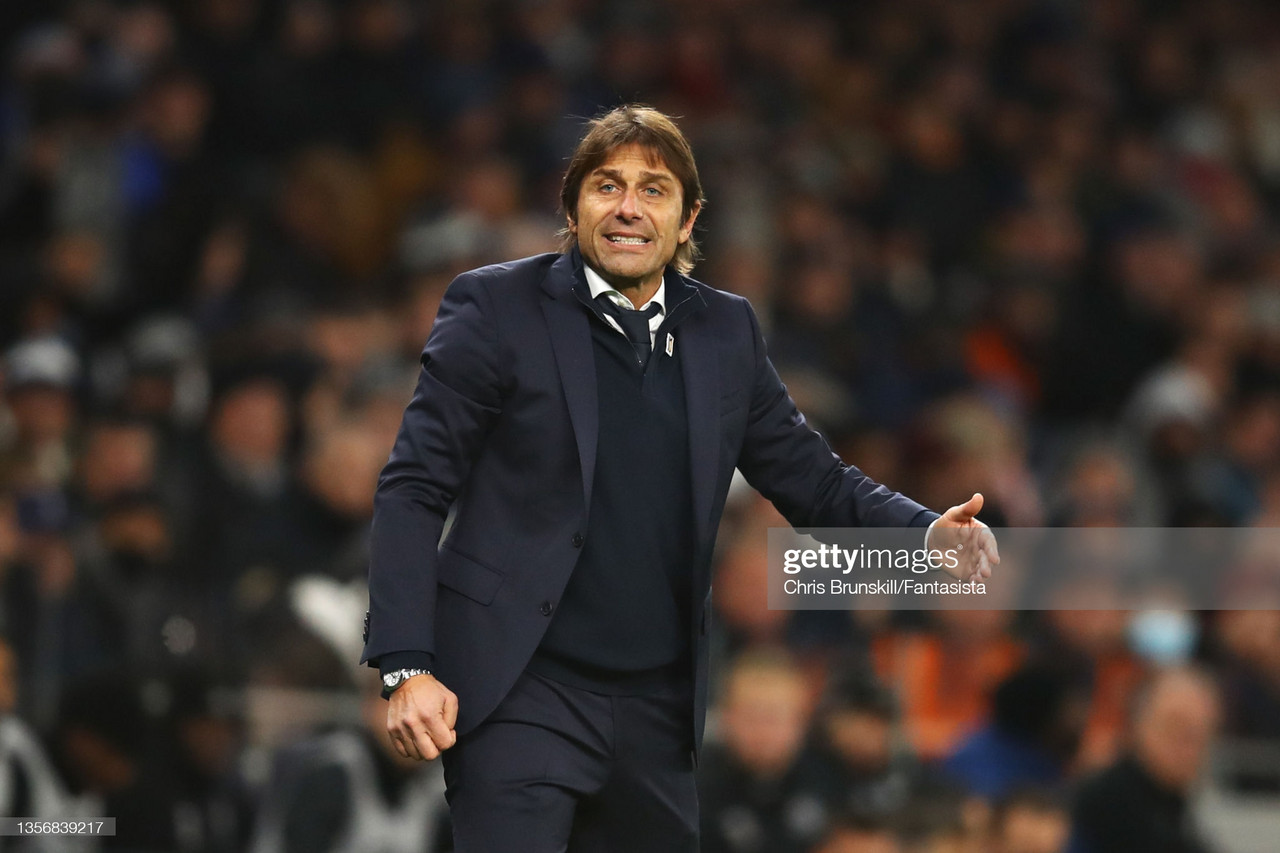 Antonio Conte's 100% home record in all competitions as Tottenham Hotspur head coach was maintained with a comfortable 2-0 victory over Premier League newcomers Brentford on Thursday night.
Spurs were gifted the first goal when Sergi Canos inadvertently bundled the ball into his own net following a corner, and Heung-min Son doubled the hosts' advantage in the second-half when he provided the finishing touch to a sweeping counter-attack from the Italian's side.
Conte addressed the media after the match — here are his most noteworthy quotes.
On overcoming disappointment at Mura
Seeing as Tottenham's fixture at Burnley at the weekend was postponed due to heavy snowfall at Turf Moor, this was their first outing since their shock defeat to NS Mura in the Europa Conference League.
Suffice to say it wasn't a result that went down too well with Spurs fans, so Conte and his players had a lot to prove on their return home on Thursday, and he was broadly pleased with their response.
"That was a really bad defeat for everyone and I think you learn a lot more about us from the loss than [this] win," Conte admitted. "Tonight, we fought to win the tackles and were very concentrated but for sure we can improve, we have to continue to improve in many aspects."
Pivotal to Tottenham's ability both to control the game and to stifle the attacking potential of their opponents was the performance of midfielder Oliver Skipp.
The 21-year old wasn't necessarily expected to start, but Skipp went on to repay the faith Conte showed in him and then some with a virtually faultless display in the middle of the park.
"He played a really good game. He is very young, he has really a lot of space for improvement. He played with great passion, with heart, with soul. Today he played well and I think I can improve him a lot technically. I'm very happy for him but he has to continue in this way."
However, the head coach is not yet completely satisfied with Skipp's all-round game, and was keen to highlight areas in which the midfielder still has room to grow.
"He has to improve in possession," Conte asserted. "Without the ball he works very hard and to have him in the midfield is very important. In one month already I have seen a lot of improvement because he's a player that wants to improve. He must continue in this way."
On working with the team after Burnley postponement
Asked if the postponement of the match with the Clarets had proved beneficial for him and his team, Conte's answer was straightforward.
"Yeah. Not playing against Burnley, we were disappointed because we wanted to play but the Premier League made the best decision," conceded the head coach. "On the other hand, having the possibility to have another training session was important. We worked on the physical and tactical aspects of our performance.
"I have to be honest with you, we exploited this situation to try to improve and to bring my philosophy to the minds of the players."