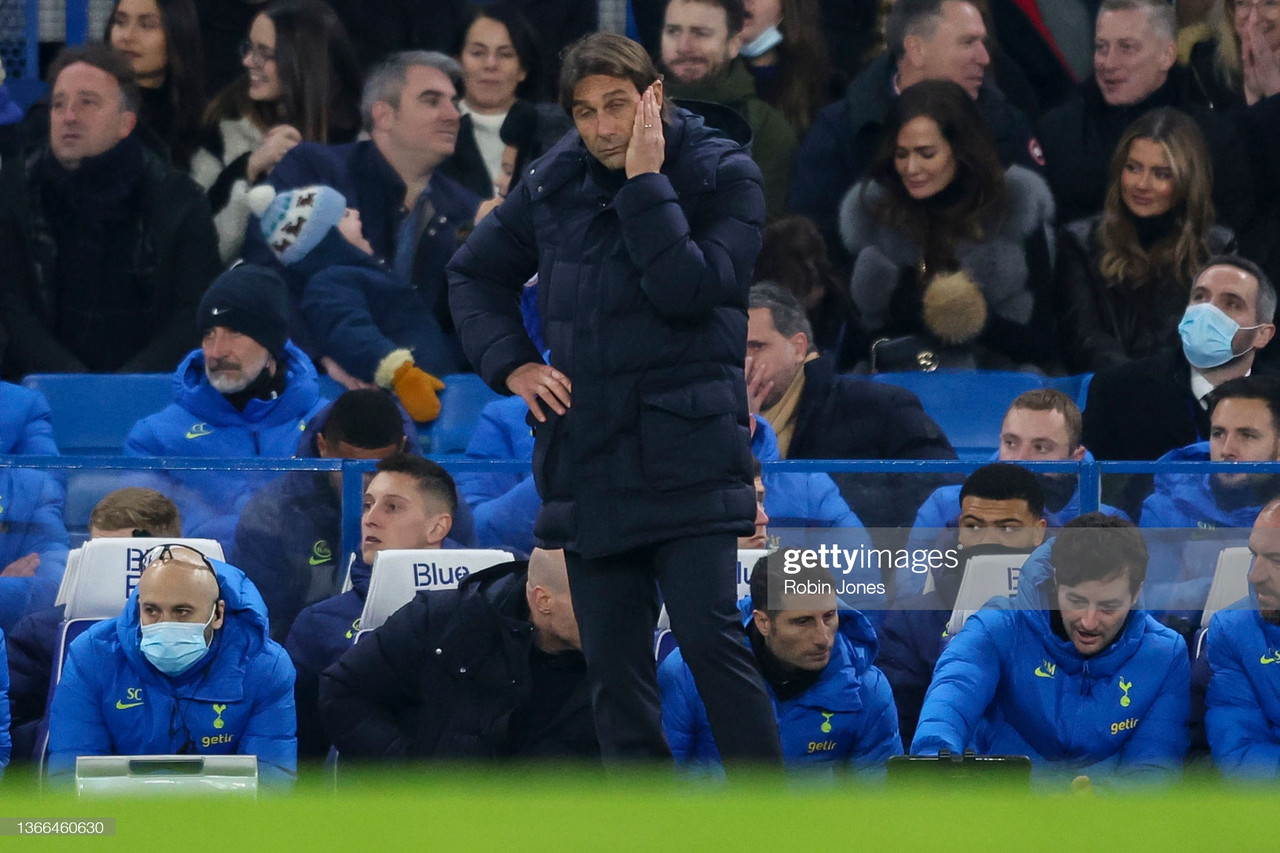 Antonio Conte was pleased with the efforts of his players in the 2-0 defeat to Chelsea, but he admitted that a lot of work has to be done to make Tottenham Hotspur a club that can compete at the very top of the Premier League.
Spurs kept their rivals out in a competitive first-half but quickly collapsed after the interval, with quickfire goals from Hakim Ziyech and Thiago Silva taking the game out of their reach.
On the effort
Conte could not fault the application of his starting eleven and he felt that this was better than their previous efforts against the same opposition in the Carabao Cup.
"I think that in the three games we played against Chelsea today was for me for the [best] effort that I have seen," Conte concluded.
"In the second half of the Carabao Cup we gave a good game. We are improving, also to play against Chelsea.
"In this moment it is very difficult to face this type of team. Squad not team because they don't have 11 players, they have 22, 23 players at an important level and this made a big difference to the other teams.
"The effort was good, the performance, the attitude, the commitment of my players, I have to be proud. I like what I have seen tonight, despite the defeat. The defeat hurts me a lot."
On improvements
Remarkably, it is the third time that Tottenham have lost to Chelsea in 2022 but Conte was not too despondent despite that incredible fact.
"Today, for the performance I have to be proud of my players because we made a big effort and tried to do everything to get a big result
"Then I have to think that in 14 days we lost three times to Chelsea. It means there's a different level between us and them.
"To lose three games in 14 days means they are much stronger than you, as a team and as a squad.
"You have to accept this but only after a performance like tonight. Because we tried everything to get a big result here. But sometimes it's not enough, especially when you play against this type of team. This club are on another level compared to us."
On refereeing
Paul Tierney had a tough afternoon as the referee of this feisty affair and Conte wasn't best pleased with some of the decisions.
On the disallowed Harry Kane goal for a push on Thiago Silva, Conte said: "In the first half, the referee disallowed a goal and I was very clear with him because I think it's best sometimes it's to tell the referee in a polite way, to see this type of goal disallowed in England is incredible.
"Maybe in Italy 50-50, but in England it was incredible this."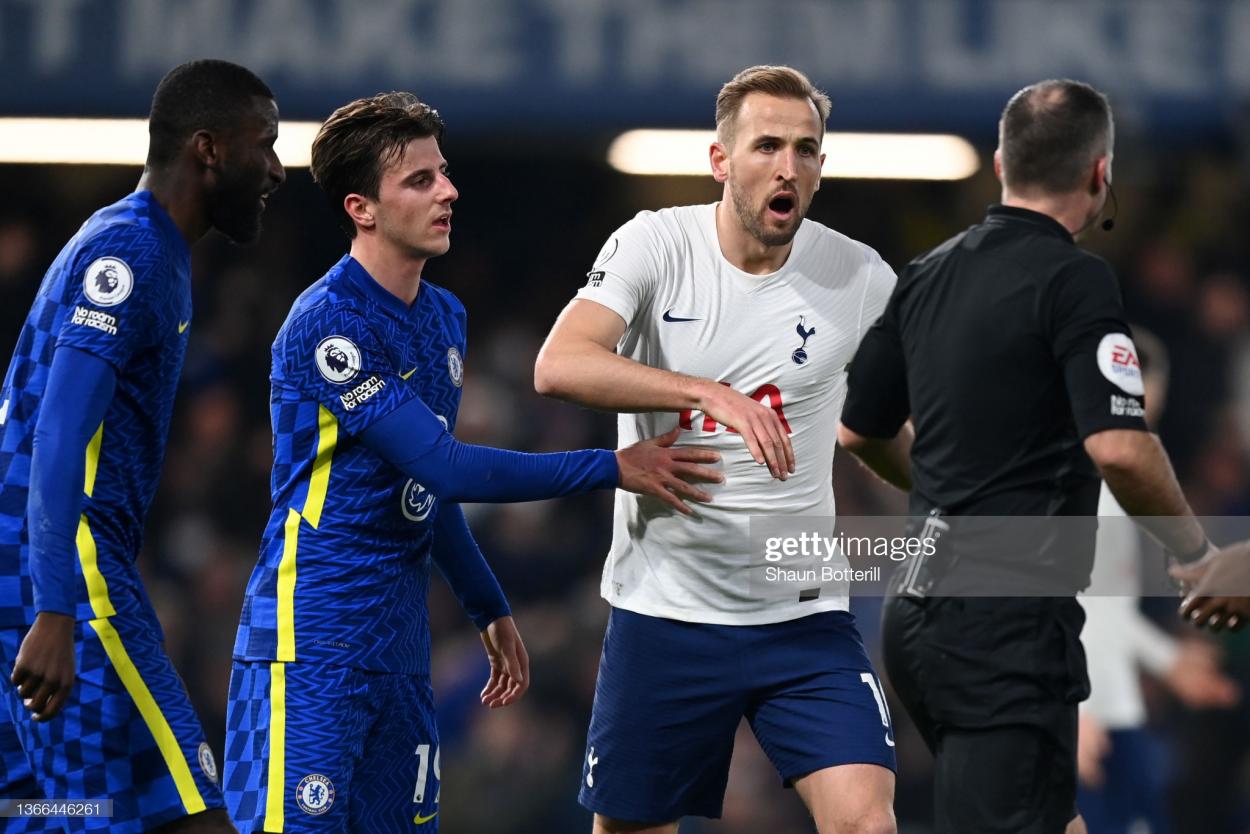 Conte went on to vent his frustration on the Tanganga booking. "It hurt me a lot, the yellow card to Tanganga," he added.
"It can seem a stupid thing but instead no, a yellow card it affects the game and Tanganga, I had to make a substitution but I repeat the referee can make a good or bad decision but it's normal like me or the players."
On Rudiger incident
Reports highlight that Antonio Rudiger was hit with an object from the crowd but neither Conte, not Tuchel, would be drawn on the matter too much.
"I didn't see what happened, honestly," the Italian responded when asked of his thoughts on the situation.