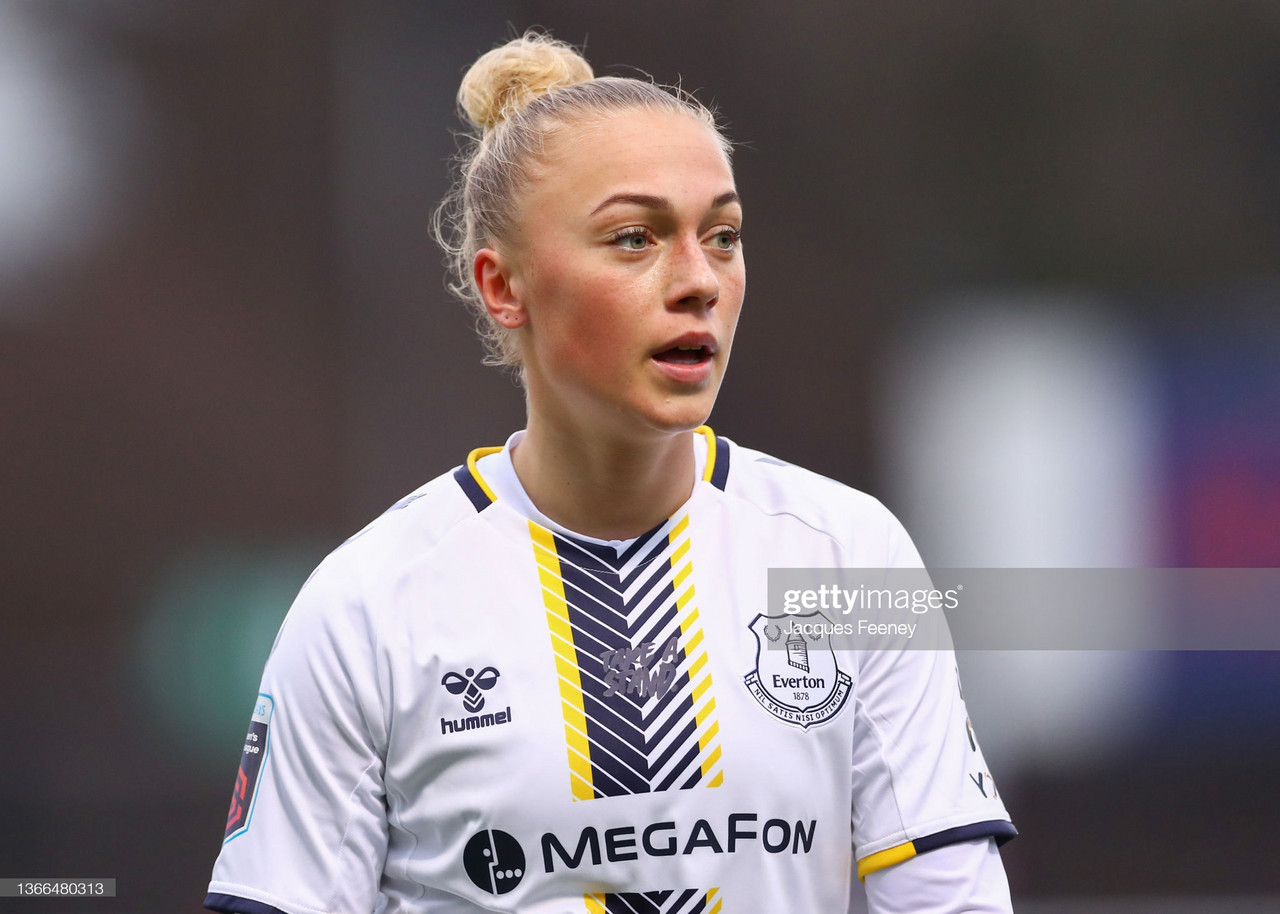 The game at the John Smith's Stadium is the third time in four seasons that amateur side Huddersfield Town face off against a top-flight club.
Form Guide and Cup history
The Terriers took the lead at West Ham United in 2017/18 before falling to an 8-1 defeat, and travelled to the south coast to play Brighton and Hove Albion in the fifth round of the competition last season, losing 6-0.
Given that Super League sides have been beaten 8-0, 9-1 and 11-1 in recent years – including this season – the scorelines that Huddersfield lost by are much more respectable than they first appear.
The team from West Yorkshire are 4th in the Northern sector of the National League, six points off Fylde at the summit, and are bidding to finish the season top of the table for the second-successive season after deciding against promotion after 2020/21 for financial reasons.
Everton currently lie 10th in the Barclays Women's Super League table, but would leapfrog Aston Villa and move up to 9th if they win their game in hand.
The Toffees have history in this competition as they reached the final in 2019/20 only to come up just short of making history, falling to a 3-1 defeat at the hands of Manchester City after extra time.
With that in mind, it will be a tall order for Huddersfield against an Everton side who are in good form and are flooded with international players.
Kate Mallin is Town's longest-serving player and scored the goal which had fans dreaming in East London – she says they'll rise to the occasion.
"We are obviously very excited to be playing a Super League side again, and hosting one for the first time.
"The fact that we went ahead against West Ham obviously gives us confidence, but I don't think anybody is under any illusions of how hard a game it will be on Sunday. Everton will be a massive step up for us."
Huddersfield, though, have an international of their own. Goalkeeper and ex-Blue Becky Flaherty represents Northern Ireland, and believes that her experience at the top of the game will help her – and her teammates – if she gets the nod to play between the sticks on Sunday.
"Playing a Super League club is always good as there is limited pressure and we can just show what we can do. I played for Everton in the 2018/19 season so it'll be good to see a few familiar faces!"
The game will be played at the John Smith's Stadium, the home of Huddersfield's men's team. It's the second time in as many years that the women's Club will play at the venue, after the game against Ipswich in 2020/21, having never played there competitively previously. Flaherty cannot wait for the experience.
"It's going to be great welcoming Everton to the JSS. Hopefully we can draw a big crowd and keep them coming the weeks after! It'll be a chance for us all to show what we can do.
"We have no pressure on us so it's a chance to enjoy ourselves. If we get anything out of the game it will be a massive achievement, but just enjoying playing in front of a big crowd at a big stadium will be the main thing."
After a seven-game unbeaten run, Huddersfield go into Sunday's showdown on the back of a disappointing 1-0 defeat to local rivals Brighouse Town on Wednesday night.
Laura Elford was their top scorer last season and, after continuing to bang the goals in so far this campaign, is confident that the team will rise to the occasion come Sunday.
"Getting the first goal is a nice confidence booster and we'll be trying new things to give their back line a bit of a headache, but we will have to see how much possession we're able to retain to allow us to push higher up the pitch.
"We're coming off the back of growling week playing a local derby midweek and extra training so all we can do is try our best on the day.
"We've got to the fifth round in previous seasons – that's our greatest achievement in this Cup – so it's something we aim to beat season on season."
Everton aren't heading into the game in the best form either. The Toffees are winless in four after a 3-0 loss and 1-1 draw against West Ham either side of the 2-0 and 1-0 defeats to Manchester United and Tottenham Hotspur respectively.
They do, however, remain an incredibly difficult team to beat and will want to bring their a-game to spoil the big party in West Yorkshire.
The growth of the women's game
The popularity and anticipation surrounding Sunday's showdown highlights the rise of women's game, and Mallin says it can only continue to grow in years to come.
"The Women's game has grown so much since I moved to open age football almost eighteen years ago. It grows year on year, but still needs much more support so that women's teams can survive at the amateur, semi pro and professional levels."
Elford added: "I think it's really important for the younger generation to see the opportunities there is for them these day and various pathways that they can take to achieving their goals.
"The manager said it's a great time to showcase the Club to young girls who might one day be in our place. Hopefully it continues to grow both here and around the world bringing more opportunities to play and history to be made!"
Flaherty also believes Sunday is a chance to inspire generations. "Games like this are massive for the women's game.
"It'll give local girls a chance to see top players and maybe even have new idols to look up to. With the Women's Euros being in England in the summer, hopefully it'll have a massive influx of young girls playing football which will help push the women's game in years to come."