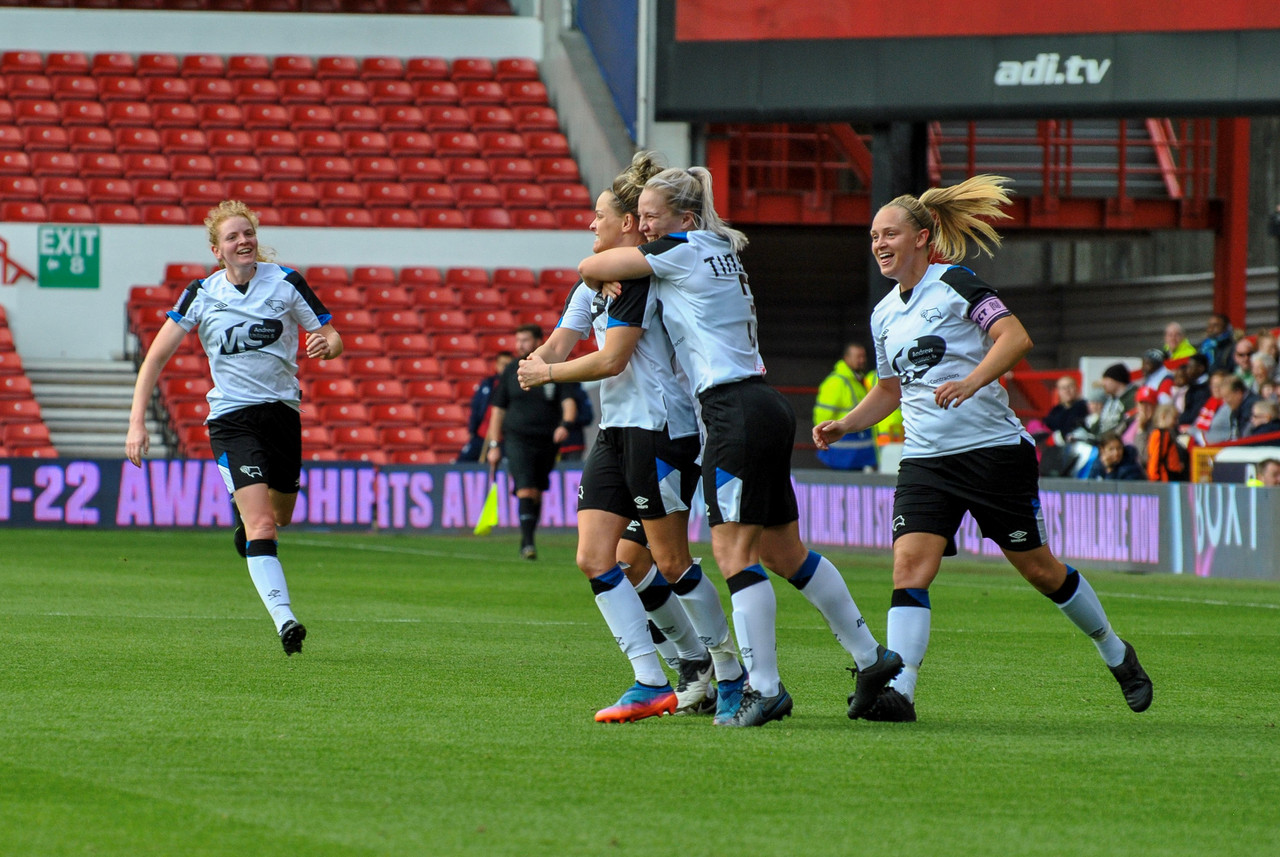 Whilst Derby County's male team sit marooned at the bottom of the Championship, their female counterparts are having yet another fine season.
Top of the FA Women's National League over Christmas, Derby County Women have won nine of their 12 fixtures so far this season, losing just once.
In truth, this has been coming for a while. Derby were sat in second place when the 2019/2020 season was voided due to the COVID-19 pandemic.
Similarly, Ewe Rams were in fourth position the following season, three points off second, before the season was once again curtailed due to the pandemic.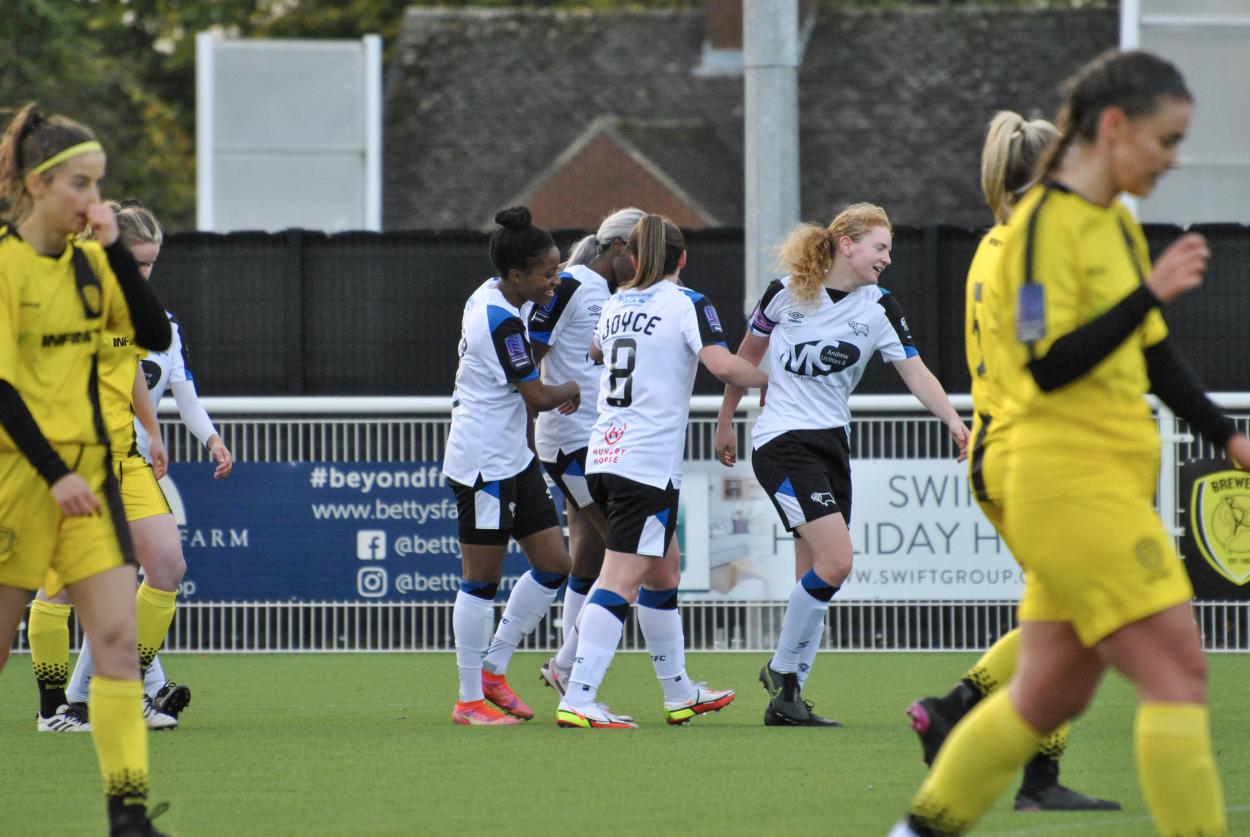 With 15 goals in just 16 appearances, Ellie Gilliatt's imperious form has helped propel Derby to the top of the league. Ice-cold in front of goal, Gilliatt was actually a full back earlier in her career, but has proven herself to be a top class forward in this division.
Emily Joyce and Precious Hamilton have both chipped in with eight and seven goals respectively, and have been part of a Derby attack who have notched three or more goals on nine occasions already this season. Credit must also be given to midfielder Jade Formaston, who, as well as Emily Joyce, has been crucial at both ends.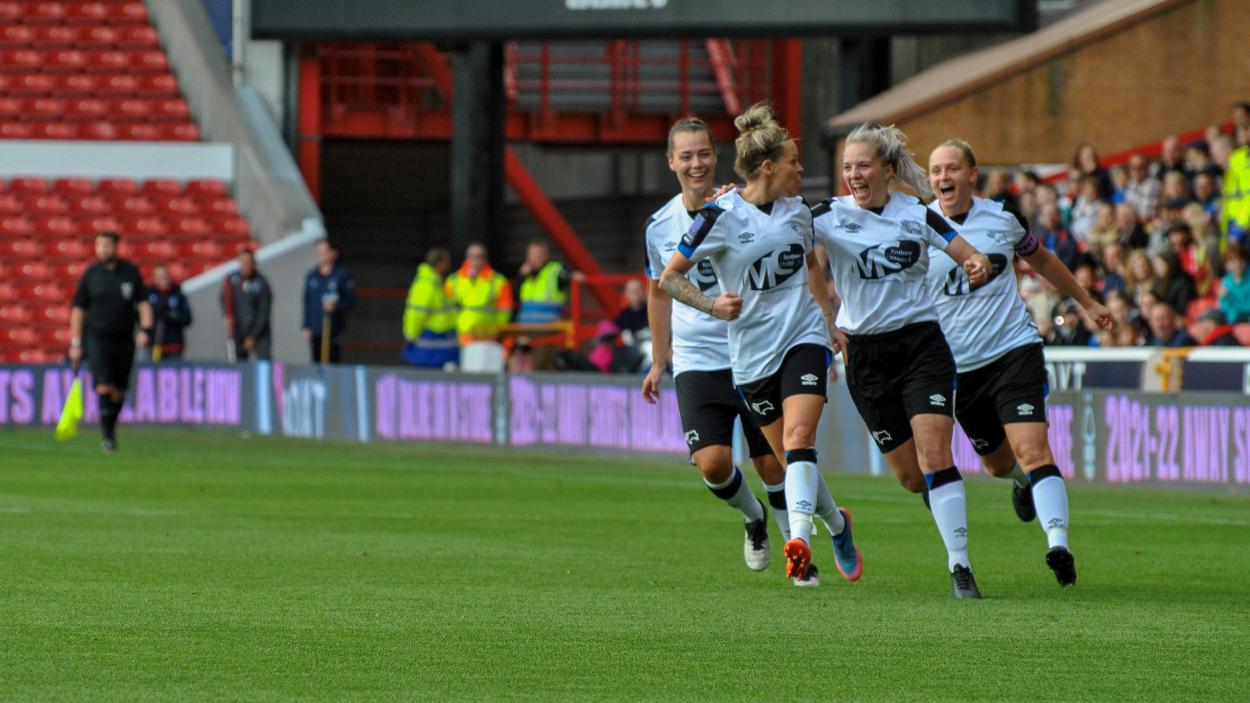 Sir Alex Ferguson once said that the "attack wins you games, defence wins you titles", and Derby's superb defence are proving exactly that. 10 clean sheets so far in all competitions, with Amy Sims, Sarah Jackson, Nikki Miles and Megan Tinsley all playing starring roles at the heart of the Derby defence.
Goalkeeper Charlotte Clarke, who's superb penalty save preserved her clean sheet against local rivals Nottingham Forest, recently earned herself a move to second division Liverpool. Sarah Morgan and Zoe Millington have also proven themselves to be solid between the sticks.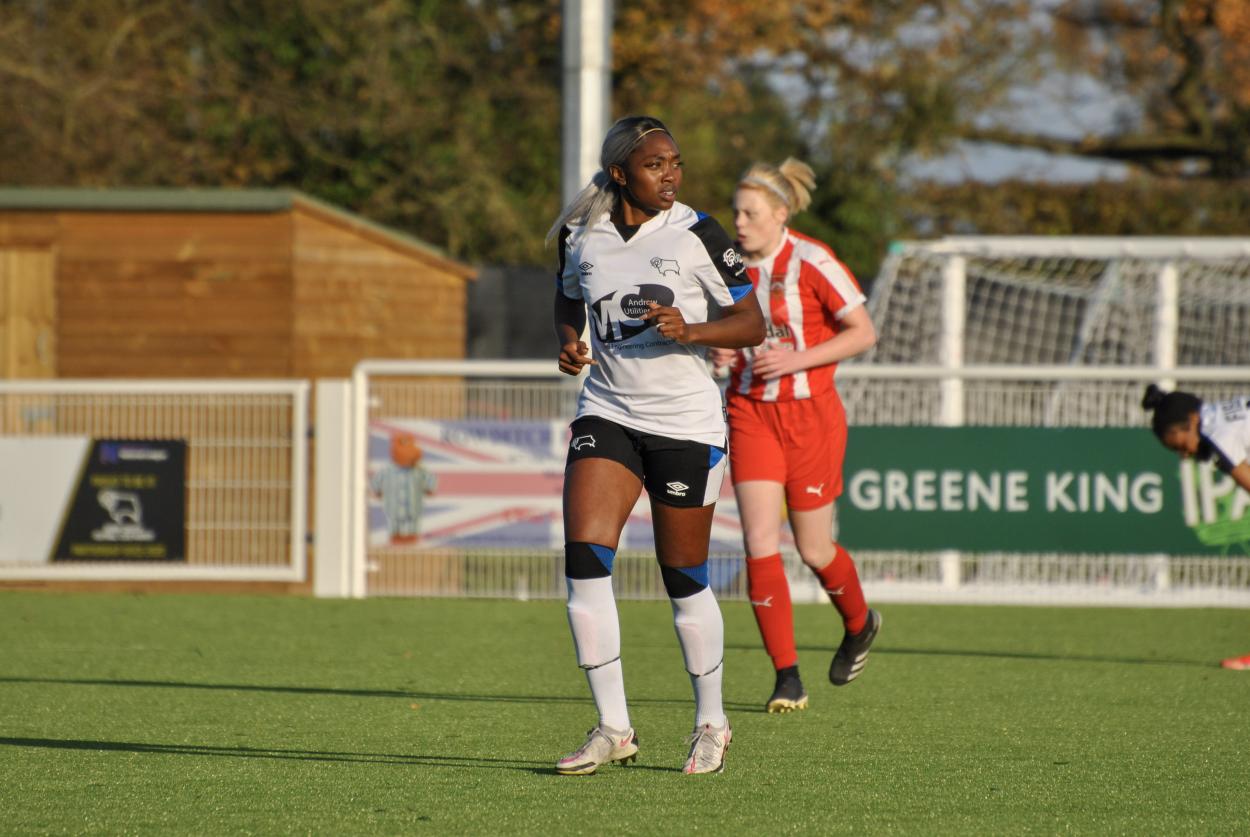 Manager Samantha Griffiths, an ex-Derby player, has been coaching with the FA since 2008, and holds a UEFA A license for coaching in football.
Griffiths, who had been Derby's director of football, took over at the start of the 2018/2019 season, and has helped to build a team with both fantastic ability and unwavering commitment.
Her management is clearly making a huge impact both on and off the pitch, as she collected the "FAWNL Manager of the Month" award for October following Derby's impressive results, including three wins and a draw.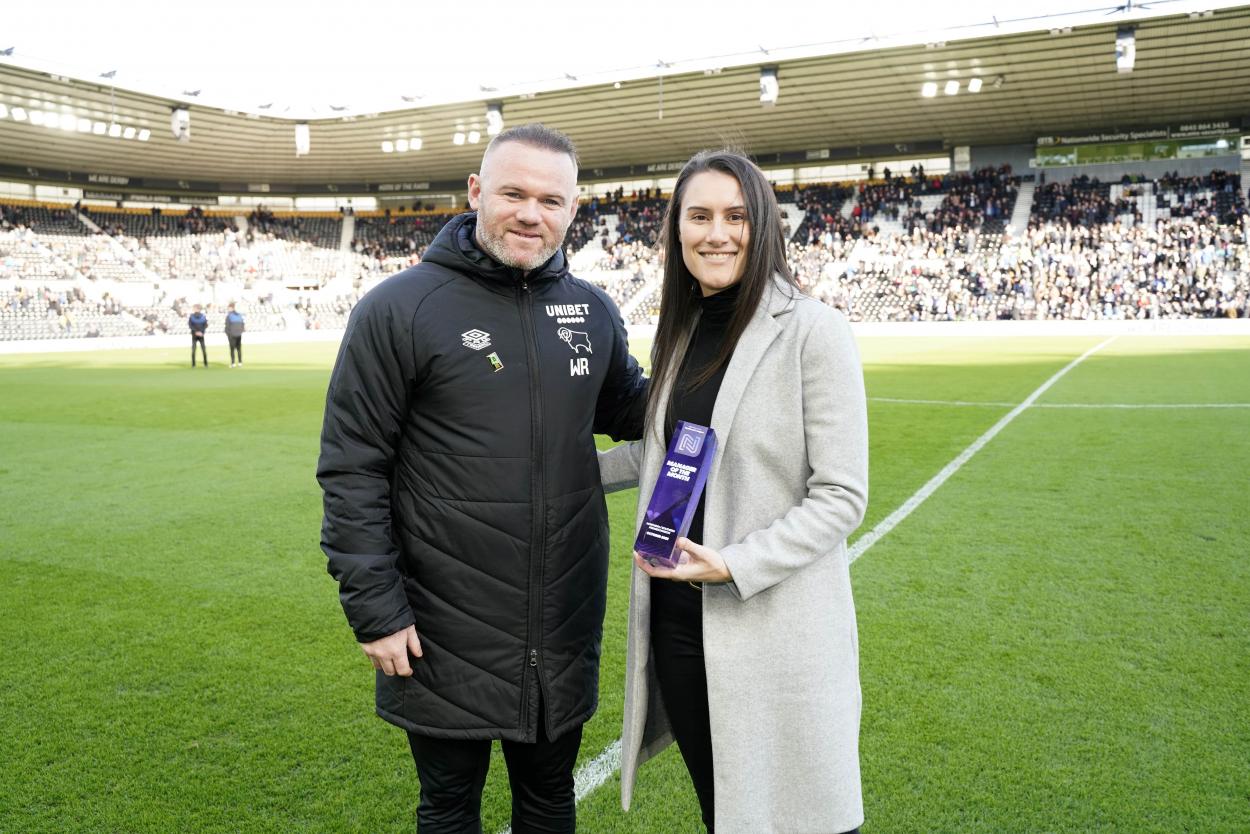 As well as their success on the pitch, off the pitch the club have been involved in great things too. Recently, supporters group Punjabi Rams stepped up their involvement with the club, becoming the official shirt sleeve sponsor of Derby County Women.
This comes following their sponsorship of star midfielder Kira Rai, who is the first Punjabi footballer to play for Derby since Alf Quantrill in 1921. They have sponsored her for the previous four seasons.
Additionally, their honourary president is Commonweath Games gold medal winning boxer Sandy Ryan. The promotion of women's sport, diversity and inclusion from the club in recent years has been superb, and the club will hope to help inspire an entire new generation of female athletes.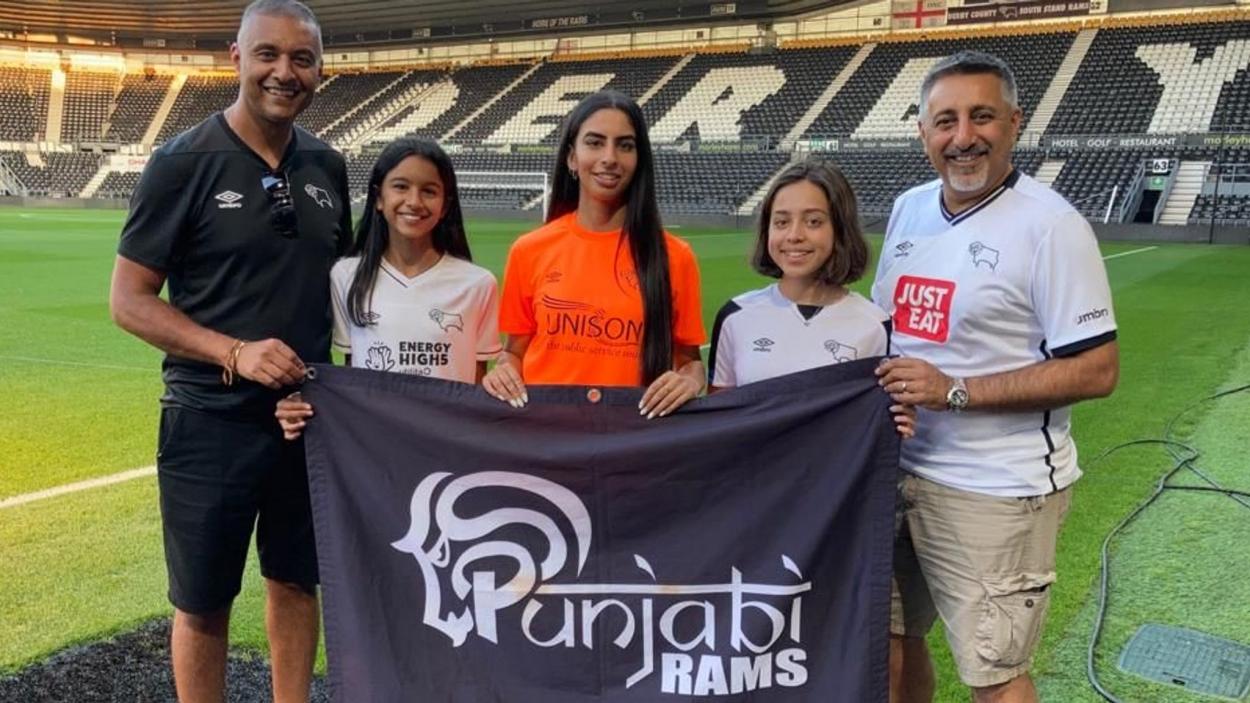 With the club currently sat at the top of the league, there will be real hope that Ewe Rams can achieve promotion to the FA Women's Championship for the first time in their history.
With their form so far this season, there is definite potential for that to happen. If the team's key players can remain fit and firing, anything could happen.
Derby fans will be hoping that Griffiths and the team can sustain this promotion push, and guide the club to new heights.