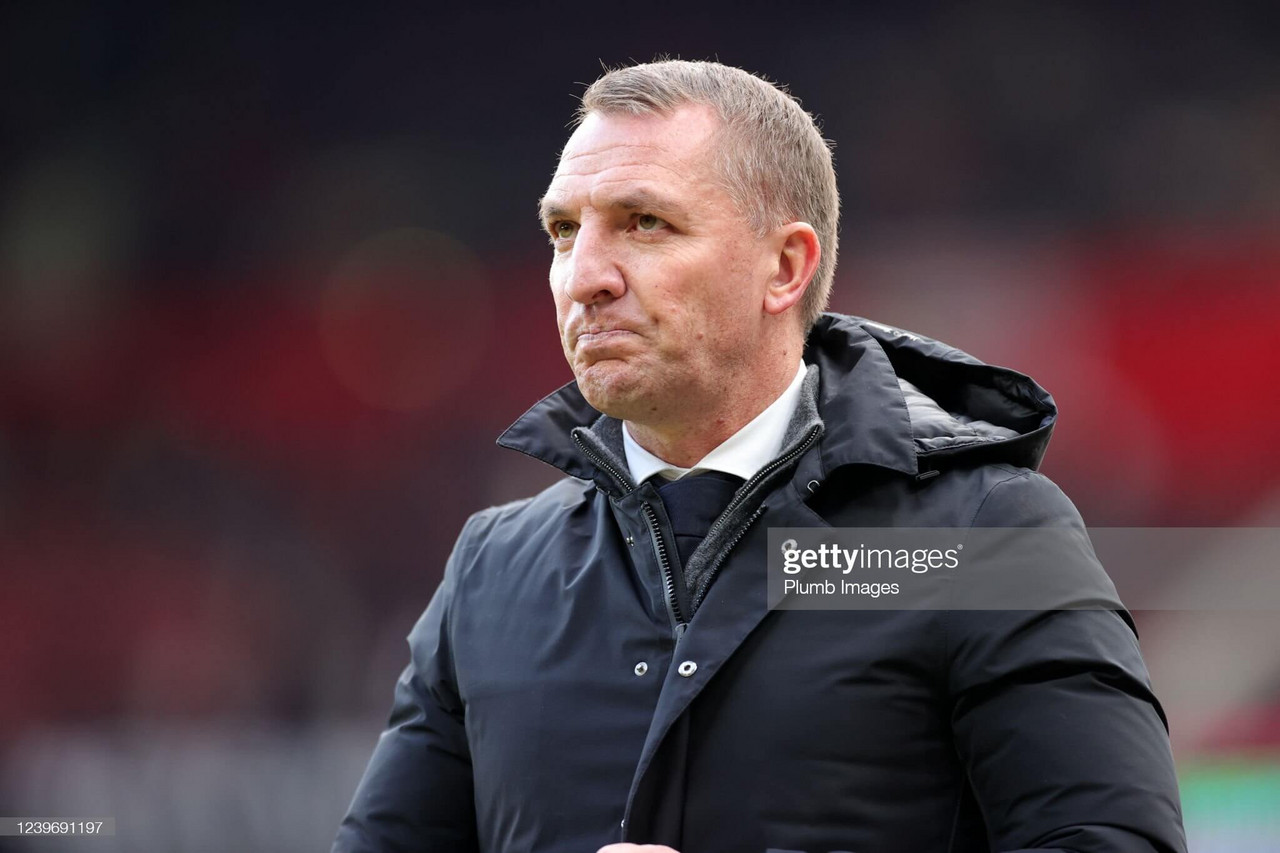 Money is not the be-all and end-all in football, according to Brendan Rodgers who has cited Everton's Premier League plight as evidence that lavish funds alone cannot bring on-field success. The struggling Merseyside club are in the midst of a relegation battle and currently sit in 17th place; one place and three points above the drop.
The Leicester City manager was giving his thoughts ahead of his team's trip to Goodison Park on Wednesday evening and spoke of Everton's desperate fight for top-flight survival despite investing in excess of £560million in players during the reign of present owner Farhad Moshiri.
"It's well-documented there's a lot of money been spent – a lot of money – but if it doesn't all join up, then it doesn't really matter," the former Liverpool manager said. "They've got good players who go out and work hard and make it difficult and they've got players with quality, so it's probably frustrating for the supporters, I'm sure, because it's a huge club and the investment's been huge and they probably wanted better.
"There was obviously a spell on Merseyside at the time I was there when Roberto Martinez was doing really well with them, so it's tough. I think Frank Lampard will do really well as a manager. He's gone in there with a really good team of coaches, but of course that overall vision of the club is so, so important."
Everton collected three valuable points in their last league outing: a 1-0 home win over Manchester United, and will look to build on their first triumph in three league games prior to difficult upcoming assignments against Liverpool and Chelsea.
Leicester, who have a Europa Conference League semi final to prepare for next week, are in mid-table with little left to play for in the Premier League. Rodgers will hope that his team do not represent an easy target for Everton, who clearly have the greater motivation in Wednesday's encounter. Leicester lost to Newcastle United on Sunday which was their 12th defeat of a mixed league campaign.
"Of course when you lose, there is that disappointment. But for me it's clear, the analysis of the game. For large periods, we were in control, we were very good," Rodgers said of the 2-1 defeat to Eddie Howe's side.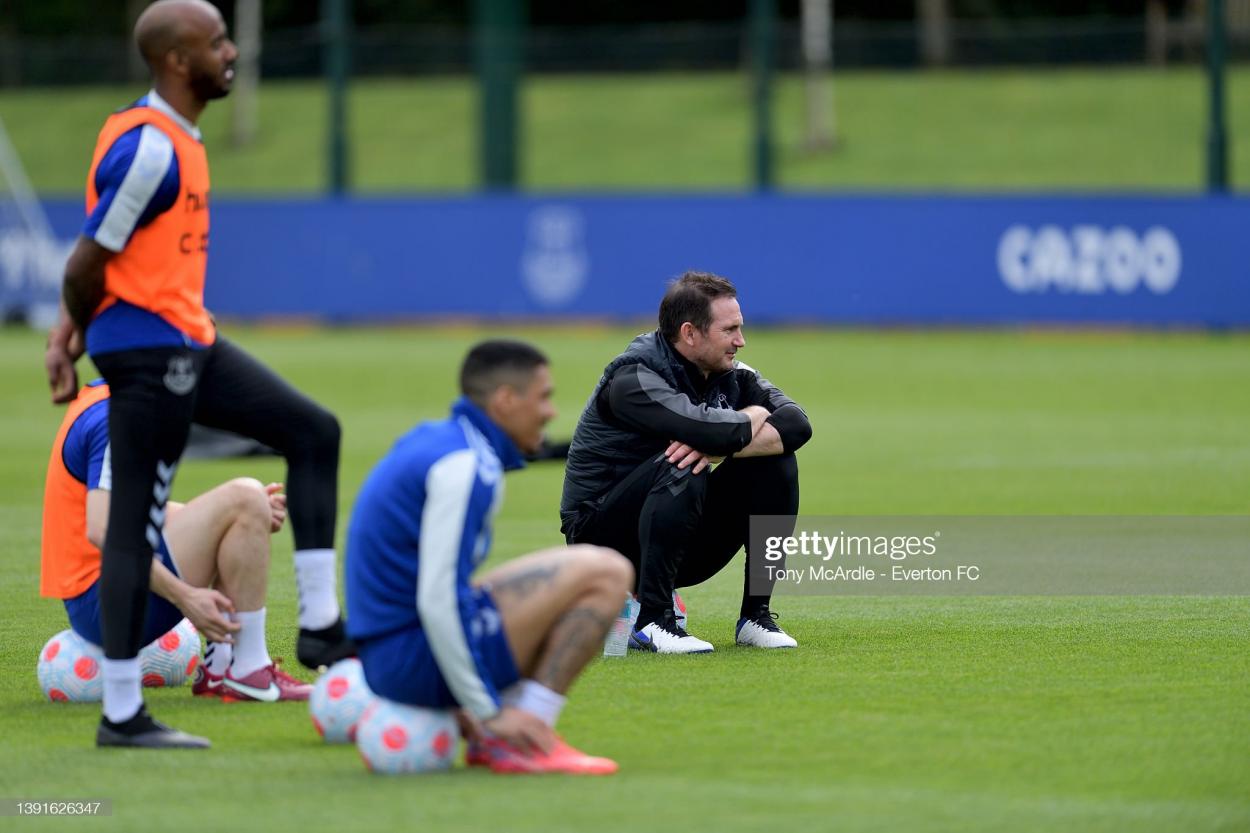 "You've just got to manage the game to see it out, and that's cost us a few times this season. It's a case of reinforcing a lot of our good moments and reflecting and learning and hopefully go on to win the next game.
"It's a credit to the players that this is the first game we've lost coming off a European match, so it shows the mentality and resilience in the squad. We'll take that on to the Everton match on Wednesday."
Everton given Mina boost
While Leicester remain unable to welcome back Jamie Vardy from injury — although the striker has increased his training load — Everton will be boosted by the return of Yerry Mina to the matchday squad, which bolsters their defensive options ahead of their crucial final eight games.
Frank Lampard confirmed Mina, who has been out for 10 weeks with a hamstring injury, is back available and also highlighted the impact that Fabian Delph's return will have on the team. The midfielder played 84 minutes of the win over United, which was his first appearance since December. The Everton manager, who is now into his third month in the job, is at last able to select from an almost fully fit squad.
"We've had so many injuries, which has been one of the issues with trying to get some consistency," Lampard explained. "At the same time experience and quality is what [Delph] brought to the team and that's pretty priceless, so we are really pleased with how he went and now can we try and keep him fit for this run-in of games?
"We have a huge game four days after this [against Liverpool] so it's managing that with Yerry, because he's been out for a while, but it's great to have him back because he's a big personality in the dressing room, he's a big player for us so we are pleased to have him."