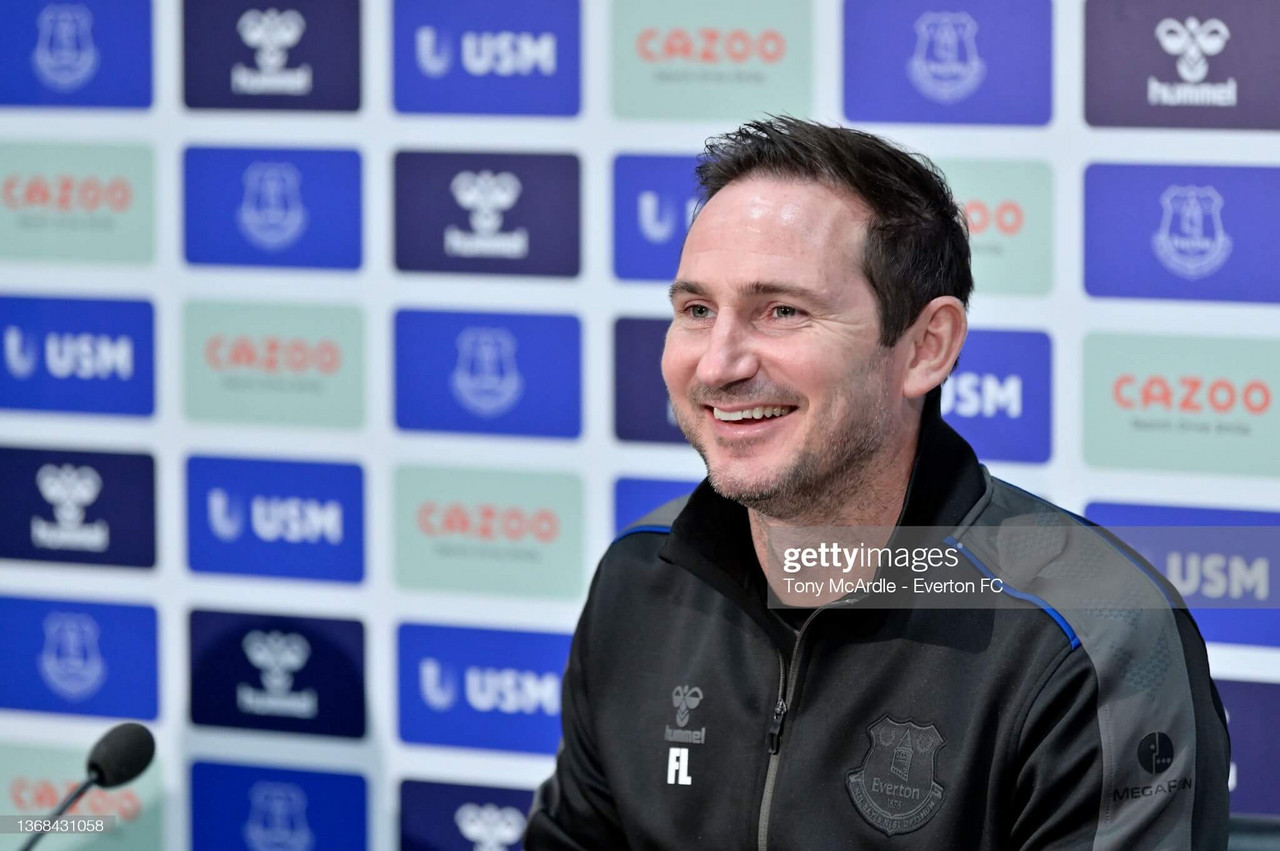 It has only been a few days since Frank Lampard arrived through the front door at Everton, but he's already making his mark on the club. No sooner has Lampard got his feet under the desk at USM Finch Farm than he has brought in another former Premier League winning player — in Ashley Cole — to bolster his coaching staff.
The former Chelsea left back joins an already strong-looking coaching team consisting of Paul Clement, Duncan Ferguson and the highly thought of coach Joe Edwards at Lampard's side at Everton. Add in the deadline day signings of Donny van de Beek, on loan from Manchester United until the end of the season, and Dele Alli from Tottenham Hotspur on a permanent deal, no wonder Lampard laughed when he said the past couple of days had felt "more like a few weeks".
Hitting the ground running is what Lampard is trying to do, taking issues in his stride. The new Everton manager's initial objective is to oversee an uplift in morale and confidence both at the club's training ground and, most crucially, at Goodison Park. Turning resentment into contentment at home will be key to Lampard's first few weeks in the job.
Clearly, for there to be such an increase in positivity around the club — and Lampard's arrival has already lifted the mood somewhat — things on the pitch must improve. Better performances, more points and general optimism around match-day. That begins with the visit of Brentford to Goodison Park on Saturday for an FA Cup fourth-round tie.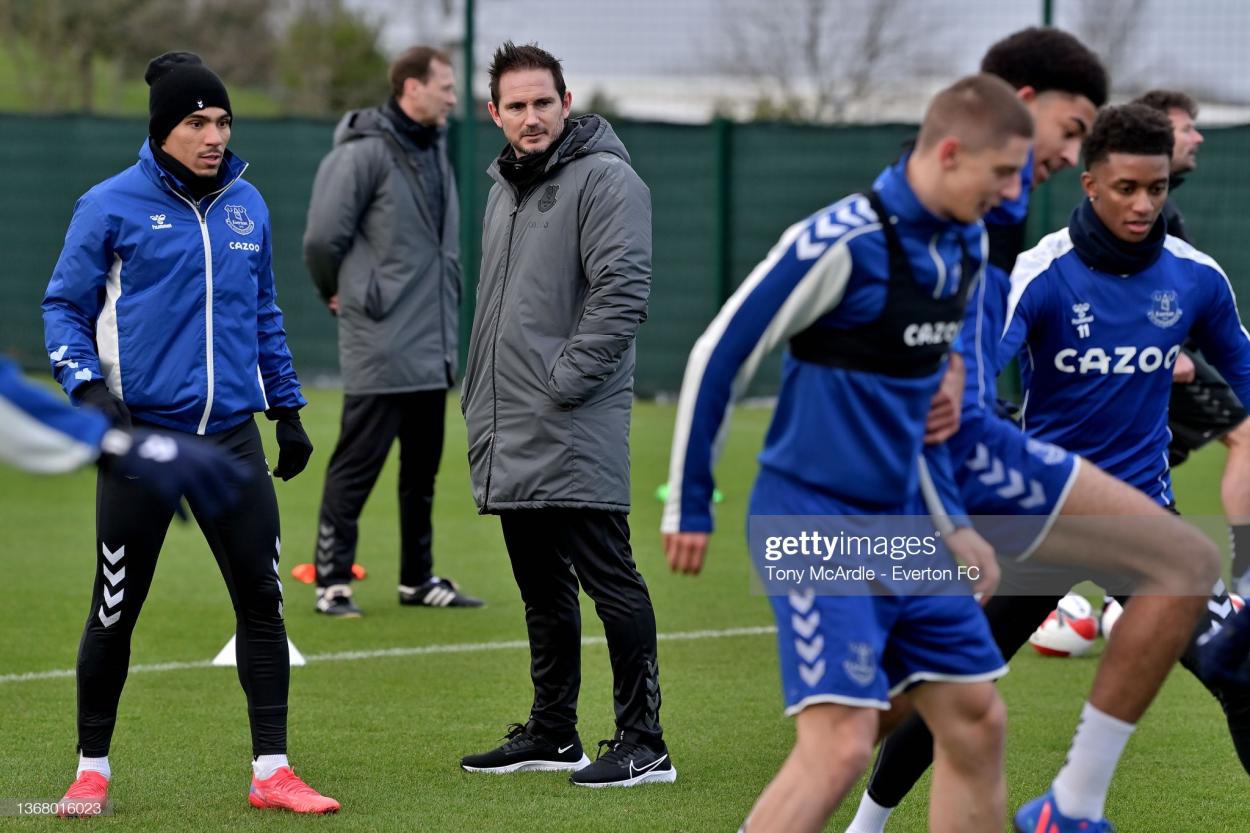 Given that the '27 years without a trophy' criticism has been at the centre of most Everton fan's fury of late, any opportunity to end that should not be written off. Yet, there is no doubt that the main focus is on manoeuvring away from the Premier League relegation mire and preserving the club's unblemished record of being ever-presents in English football's top flight since 1954.
Lampard admitted he didn't want to make "any grand statements" about Everton's crucial game away to 18th-placed Newcastle United next Tuesday but recognises — and believes — that the club, who have won just one of their last 14 league games and sit four points above the bottom three, must show improvements quickly.
"In pure footballing terms we know we are in a position the club doesn't want to be in, but I have got a lot of belief in the squad," Lampard said in his first press conference since taking the job. "I have been watching the games closely from the outside, so I am under no illusions, but I believe we have a squad that can improve quickly.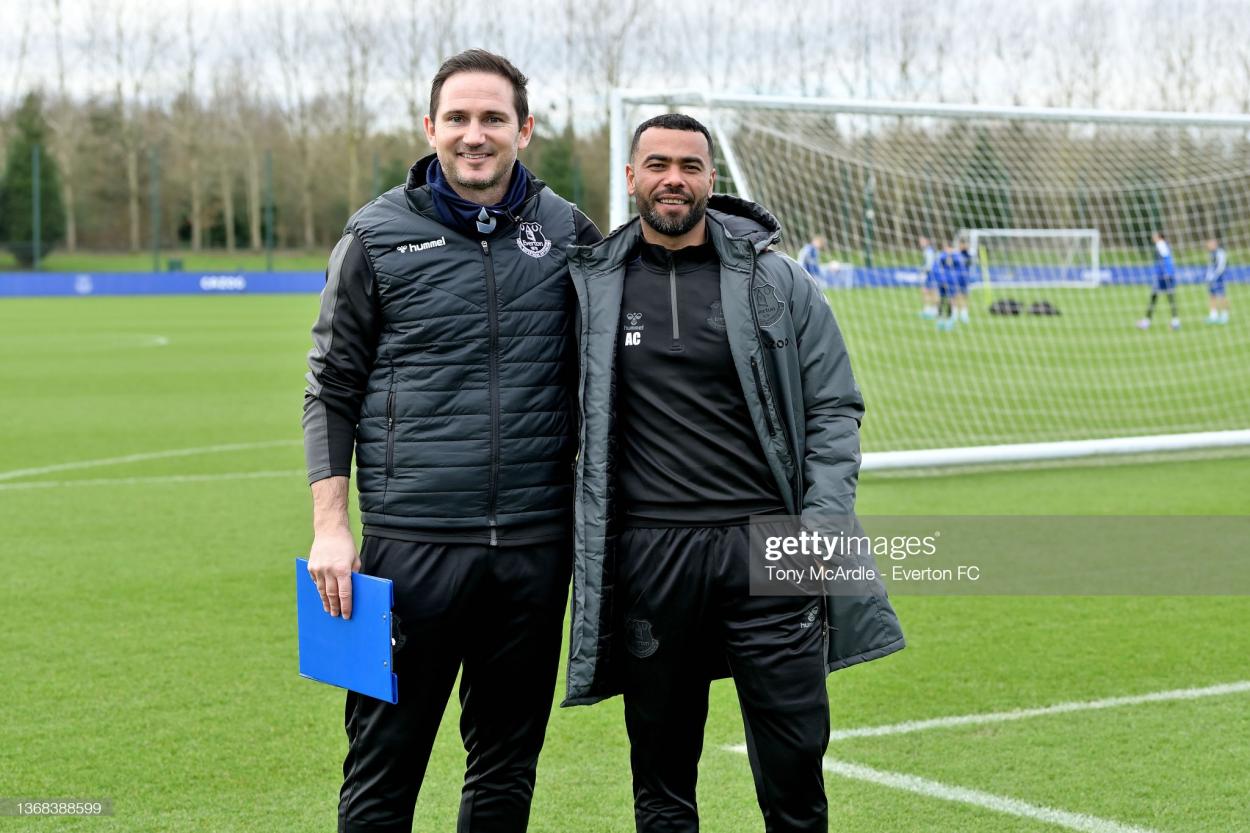 "I understand in the short term the job is to improve our league position. In the long term, it is clear it's a club with big ambition, big history, a huge fanbase and a desire throughout to improve towards the new stadium and towards being a Premier League club fighting in the top half of the table.
"I would love to be part of that, but I cannot get too far ahead of myself. We have important jobs on our plate in the next two, three months. Then we can start dealing with what the future looks like. There is a lot of work to be done, but I am very proud to be given this opportunity to be at the front of it as the manager."
'I'll give everything'
Fighting in the lower reaches of the table is not something that Lampard has experienced much. As both a player and a manager he has found himself towards the upper echelons of the league whether that be in the Premier League with Chelsea or Championship with Derby County. "I can assure fans I'll give absolutely everything," he promised.
"You can say about Chelsea that I had some very good times there, but I've certainly had some difficult times. Before I went to Chelsea I played at West Ham. I managed at Derby County, where the Championship was a real marathon through the year, and you can have good periods and bad periods.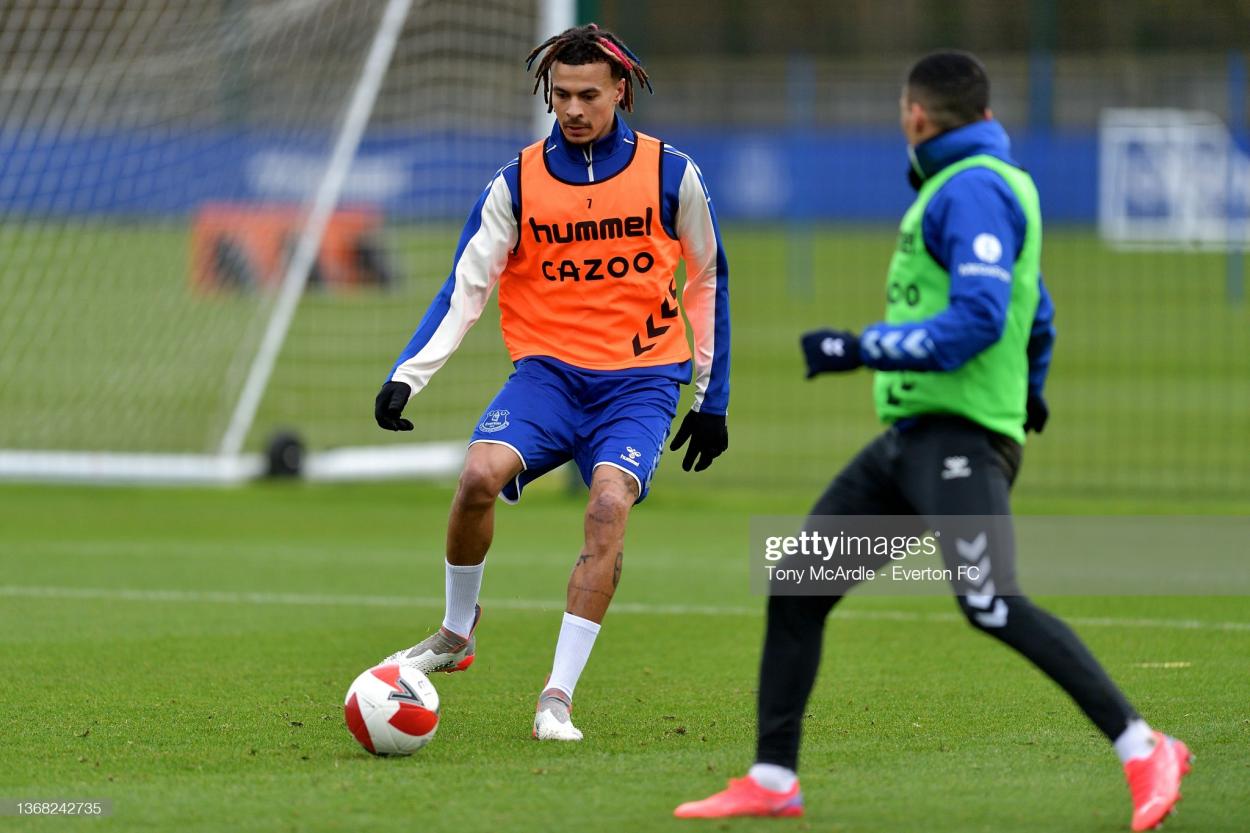 "I don't concern myself about what position we are in the table. Of course you're aware of it, but we will be defined this season in the next 18 games by the work and the focus we put in on the training ground, and by how we can be united between players, club and fans."
Unity is something that has deserted Everton and the arrival of the engaging and forward-thinking Lampard doesn't solve all of their problems. It does mark the start of something fresh but a sixth change of manager in as many years suggests a misdirected club.
Lampard hinted at trying to 'create the best environment' for his players to flourish. His mark is already being felt. There's no time to lose.