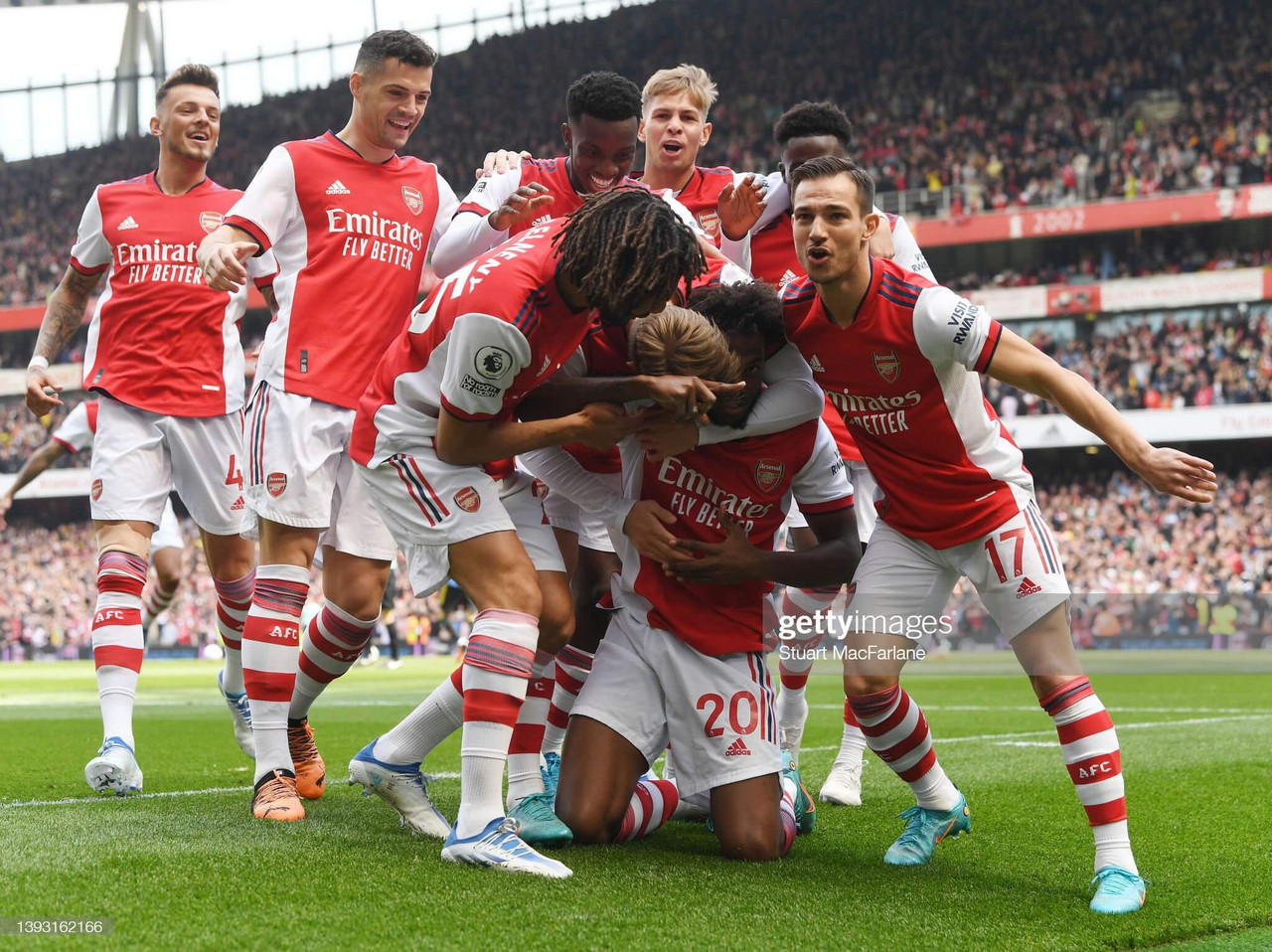 Ask any Arsenal supporter and they would say that their team still possess weaknesses and are prone to the odd mistake or two. But compared to their opponents on Saturday, Manchester United, they are a picture of succinct bliss. Whereas Martin Odegaard and Bukayo Saka looked dominant in Arsenal's 4-2-3-1, Bruno Fernandes and Co appeared inebriated in the opposing ranks.
This 3-1 win boosted Arsenal's hopes of a top-four finish; coming off the back of an impressive victory over Chelsea, and with a mouth-watering clash with north London rivals Tottenham Hotspur to come in a few weeks time, Mikel Arteta knows his side are in with a chance of backing up their progress with a Champions League berth for next season.
On the other hand, United, who have confirmed that Erik ten Hag will take over as their next permanent manager in the summer, are seeing their slim hopes of finishing fourth slip away. It is quite remarkable that they were still in contention on arrival at the Emirates Stadium, but now after their fifth defeat in eight games they seem content to settle for much less.
Once again, United's performance and character will be questioned. There was very little in response to Tuesday's humiliation at Anfield. And although they did spurn the chance of levelling at 2-2 with Bruno Fernandes missing a penalty, they left north London with what they deserved.
Scott McTominay, who shows more fight than anyone else in red, said post-match: "There's a whole load of problems in terms of players, staff, everything higher up. We need to concentrate on what happens on the pitch. We don't need to worry about who is saying what, it is pride on the pitch. Give your best, everyone.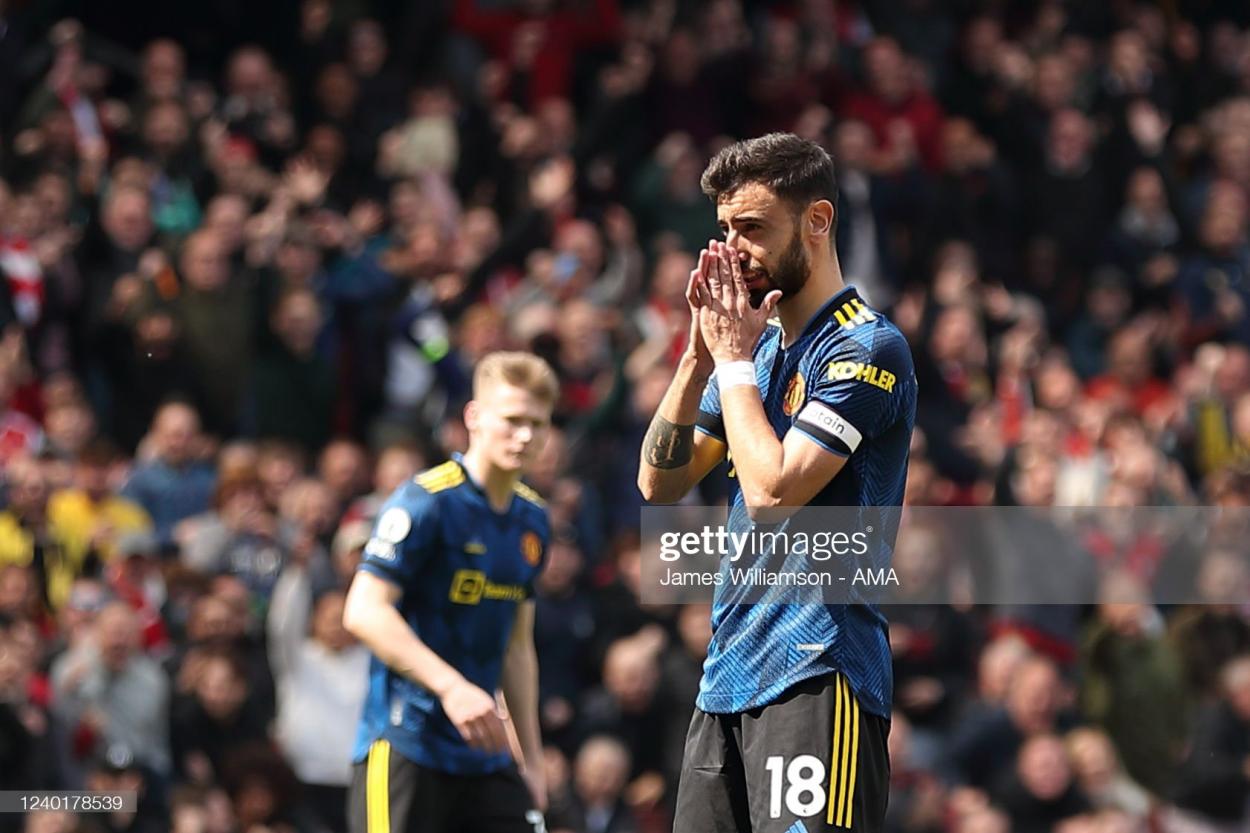 "There is a lot of things going on at the minute, don't get me wrong. For us when we get back in the dressing room it's go home and take a look at yourself in the mirror. For us, self-belief, lack of confidence - you can see it all in the last two months, which has been coming. We had a half-decent game today but even then it is the belief, which is so big in football, it is just not there at the minute.
"It is a bit of balls in your performances. That is what it comes down to, the fundamentals of football. It is difficult for me to speak right now because there are so many emotions. It comes down to the basics and we never do them well enough in big games recently."
Clearly, Ten Hag has a lot on his plate when he arrives in June and United's current plight was neatly bundled up in the hat-trick of sorts managed by Fernandes, who was filling in as captain due to Harry Maguire being pulled aside after receiving a bomb threat at his Cheshire home.
The Portuguese playmaker is a good enough player but in the second half he missed a penalty, made the mistake that led to Granit Xhaka's decisive third goal and then committed a foul on Nuno Tavares, Arsenal's first goalscorer, that should have been a red card.
'We believe we can do it'
Arsenal made United look like the drivel they currently are. Tavares scored in the third minute, Saka added a second just after the half hour and Granit Xhaka sent a sledge-hammer of a shot past David De Gea to seal the points that kept them in control of fourth place. But more than the goals, Arsenal looked a well-functioning team.
The effort and time that Arteta has put in on the practice pitch has paid dividends, as has the trust he's placed in young, promising players. Bathed in sunshine, the home crowd urged their young talent to express themselves and that is quite simply the difference between these two sides. The level of quality, if truth be told, is fairly similar but the emboldened approach that Arteta has instilled in his players was placed in stark contrast to the nervy and sheepish ways of the United contingent.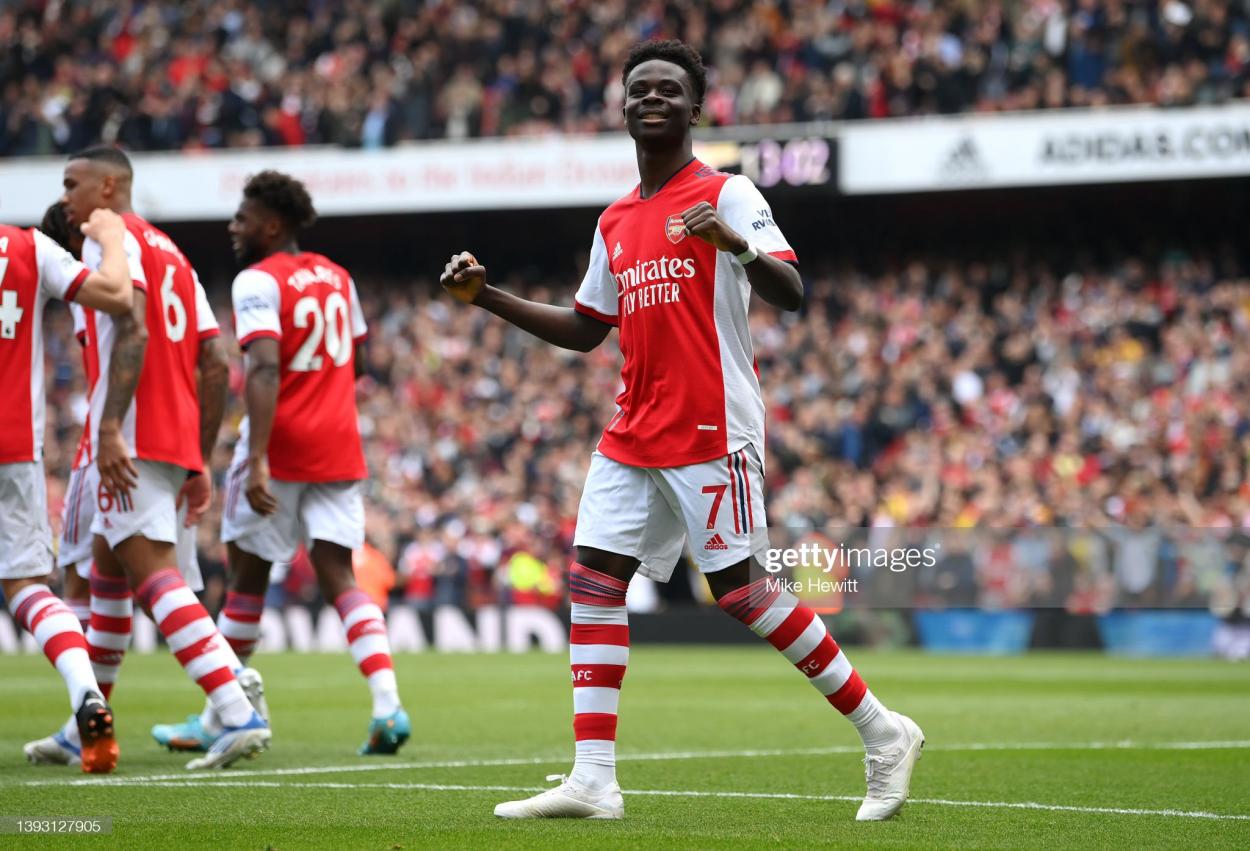 For instance, Odegaard experienced a fine day. He has grown into captain material for Arsenal and the confidence with which he is playing was highlighted when he nutmegged Raphael Varane in the second half. Creativity and consistency is bubbling out of the Norwegian creator-in-chief.
Similarly, Saka, who Arteta said was barely fit enough to play this match, excelled. Scoring once, testing De Gea on numerous other occasions, he possesses the self-belief that too many of United's so-called stars lack.
"What I see is a team that is so willing, that gives the energy," said Arteta. "The cohesion that they have in that stadium is phenomenal and it gives them a chance and it makes me believe we can do it [finish fourth]. My belief is that we are going to give it a real go, we can win football matches but the margins are going to be really small."