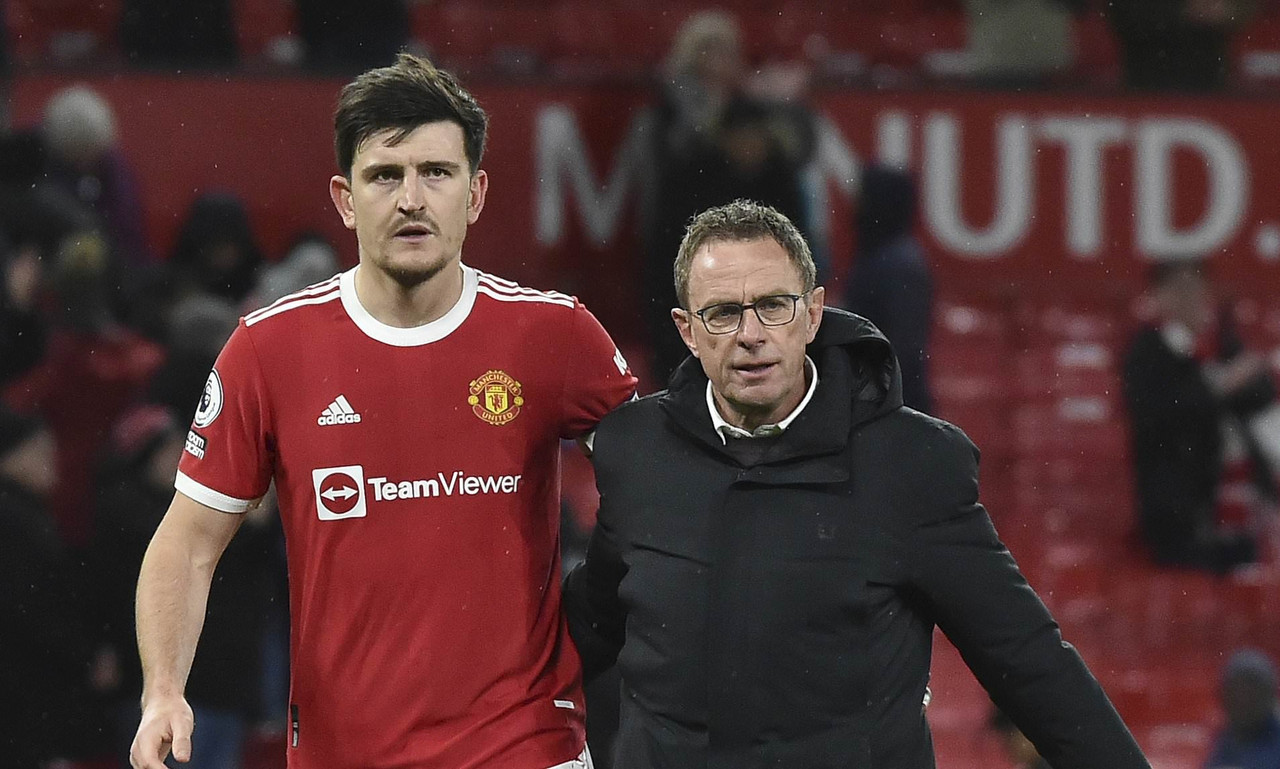 Ahead of the return of Premier League football with the international break coming to an end, Ralf Rangnick sat down with the media on Friday afternoon to discuss Manchester United's fixture against Leicester City on Saturday.
The Red Devils host Brendan Rodgers' side at Old Trafford in the 5:30PM kick-off. Here's what Rangnick had to say…
Bruno Fernandes' contract extension
After the Portuguese international helped his nation seal a place in the World Cup with two goals in midweek, Bruno Fernandes signed a contract extension at Old Trafford early on Friday.
The 27-year-old is now under contract at United until 2026, with the option of a further one-year extension.
Regarding the positive news, Rangnick said: "I think it is very good news for the club, for the fans, also for Bruno to know that he will be here for the next five years. There is no doubt that he is a very important player for this club and for this team. I already congratulated him yesterday when we saw each other from his return from the World Cup qualifier."
Fernandes has netted 49 times in 117 appearances since joining the club in January 2020, with no player having more Premier League assists that him this current campaign.
Harry Maguire
With the Manchester United skipper booed whilst on international duty by home fans at Wembley, more attention has surrounded Maguire, with the centre-back not enjoying a particularly poor season.
Interim manager Rangnick said he has "not yet" spoken to the 29-year-old.
He continued: "I speak regularly [to Maguire] since I have been here, so he knows my position towards him. He has been a very valuable player and the captain of the team and the club, and also my captain.
"I did not understand what was going on at Wembley. I am pretty sure that will not happen in our stadium, with the Red Army behind the team, the club, and also our captain. For me, he is a very important player, he has been playing well for Manchester United and for England in the last couple of years."
Rangnick and fellow Manchester United supporters will be hoping Maguire can pick up some form in United's remaining nine games of the season, with hopes of small hopes of finishing in the top four thoroughly dependent on teams around them.
Rangnick is also aware of criticism of other senior players such as Fred. The Brazilian has been one of the shining lights since the German took over in November.
"We all know there have been few other players that have been criticised in the last few years," said the 63-year-old.
"For example, Fred. For me a very important player in this team. Maybe it still has got something to do with the high expectations around this club. Maybe people just tend to compare with former legends, I can only tell you that both are important players, with the right attitude."
Paul Pogba
As on a number of previous occasions, Paul Pogba portraying his time at Manchester United negatively on international break is quite the norm.
In the past week, the Frenchman spoke out regarding the lack of consistency at the club and a possible move away.
On Pogba, Rangnick said: "I have got enough to do now to prepare the team for the next game. I do not think it makes sense to judge what Paul has maybe said in an interview. For me, it is only important to judge him.
"I also heard he had said he had to play in different positions in the last few weeks. Since the game against West Ham, we have lost three strikers, Anthony Martial, Mason Greenwood and Edinson Cavani – who is injured again. Paul is a flexible midfield player, and this is a normal thing."
The former Juventus man has been linked with a move away from Manchester a number of times over the past years, with the 29-year-old's contract coming to an end in the summer, with Pogba still not showing any sign of wanting to stay at Manchester United.