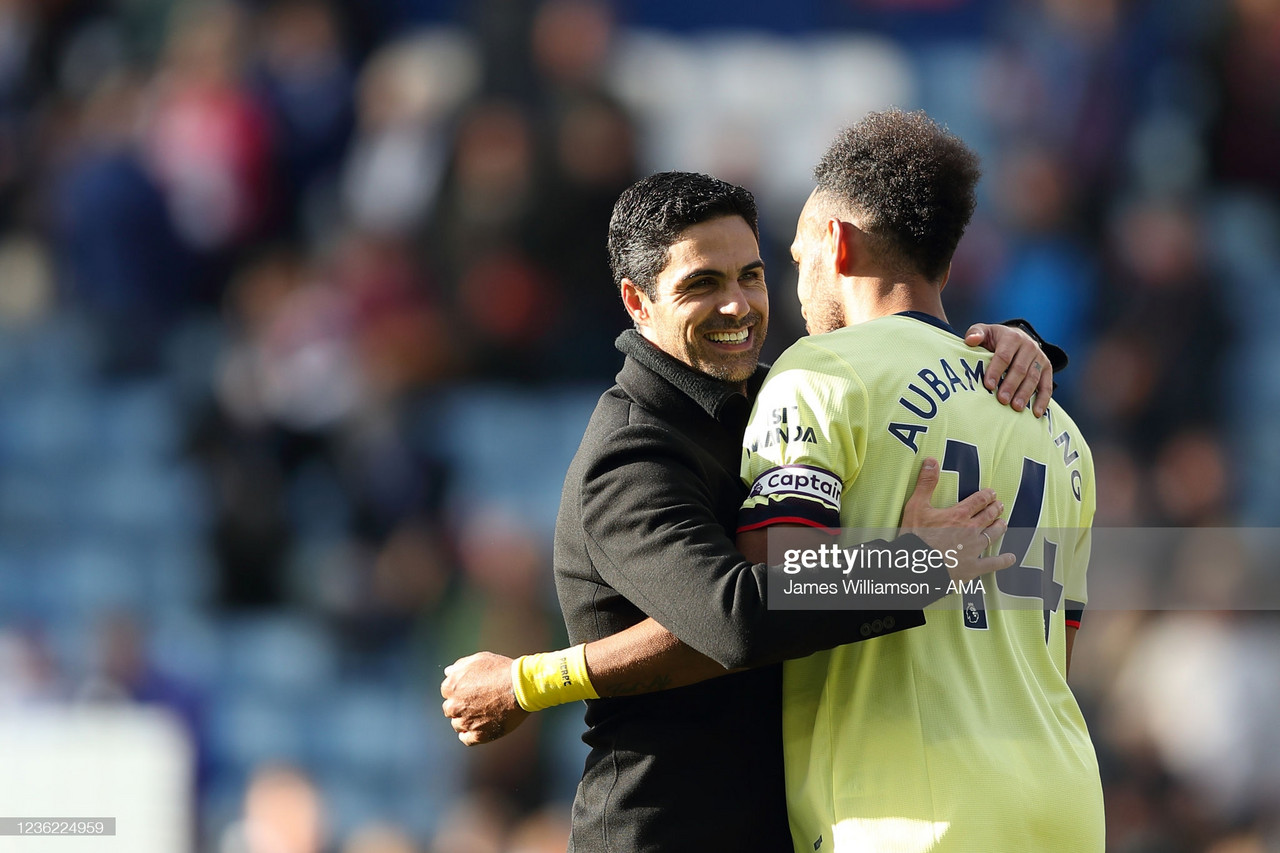 Arsenal face Watford at the Emirates Stadium on Sunday as they look to extend their unbeaten run to ten games in all competitions.
Claudio Ranieri's side will be looking to bounce back from a disappointing 1-0 home defeat against Southampton, in what will prove to be a tough test for the Hornets.
After beating Leicester City 2-0 last Saturday, Mikel Arteta's Arsenal have the potential to go level on points with 4th place, and thus a Champions League spot, if they take all three points against Watford.
Here are the key things both manager's said ahead of the match.
Arteta at 100 for Arsenal
With the kick of the ball at 2pm, Arteta will have recorded a centurion of matches as manager of Arsenal.
When asked about this, he said it has been an
"incredible and quick journey. A lot has happened which has a had a huge impact!" when discussing the pandemic.

I'm pleased to be where I am and I'm really enjoying the opportunity and challenge that we have ahead."
The Arsenal manager, who took charge in 2019, nonetheless sees himself as seeing things differently now.
"I am different [...] and have learnt a lot of things. We keep it moving. I'm really enjoying the moment and the opportunity I have."
In contrast, Claudio Ranieri could not remember where he was for his 100th game as a manager:
"I'm around my 1100th now and you want to ask me where I was!", he laughed.
Ranieri said he has kept himself current by continuing to learn from young managers,
"they bring new ideas. For me, it's very important because football is always changing."
Indeed, the Watford boss said he stays on top "because I always change my mind"
Some welcome advice for Arteta's future ahead.
Arsenal looking forward
On that note, Arteta was asked about the future and where his team is heading, especially in the form they are in, and being in touching distance from the Champions League places.
It's "all about momentum [We] settle the foundations that we want, to get us performances and results and to get us this sense of unity around the club. This is as important."

We have to have the right mentality and to go to the Watford game with the determination to win it."
On the top 4, he was quick to brush any optimism aside.
"It will be difficult for any team [to get it]. But there are so many weeks to go, and it depends on the quality of performances" from game to game."

Consistency still the key to Watford
As has persistently been the case at Watford press conferences this season, consistency remains the gateway for the Hornets.
"We have to continue to play, I can understand where we make mistakes and then I can help my players."

But the Italian was also quick to point out that the momentum of the Hornets has often been good throughout performances, notably referring to their remarkable 5-2 victory at Everton's Goodison Park.
"I think also the first half [of Everton] was good. [We] want to play in every situation, we started to do something good, we conceded, but we reacted. The message was good across the full 90 minutes."

He did say that it was still tough for the players with the change in footballing philosophy since he replaced Xisco Munoz in October.
It's "not easy to change the managers, change the mentality, change the training sessions, change the philosophy. I want to speak out of the brain but also the heart" to help his team forward.
Conte appointment brings additional wealth to Premier League
Questioned about the Antonio Conte's return to the Premier League as manager of rivals Tottenham Hotspur, Mikel Arteta welcomed it.
"It's impressive and incredibly positive for our league.

It raises the levels, brings new ideas and makes the competition harder"
Away from the experience of the new, Arteta was also fast to praise David Moyes for recently reaching 1000 games in the dugout. He reached the stunning feat in West Ham's Europa League game midweek against Gent.
He stated we must appreciate "the levels of David and the consistency, as well as the quality he has brought to football.

It's great for British football."
Pleasure for Ramsdale, Smith-Rowe's time will come
In-form Arsenal goalkeeper Aaron Ramsdale received a call-up to England for the national team's upcoming qualifiers.
Arteta was "really happy for him." But added "he needs to keep performing at that level and be humble."
Meanwhile, midfielder Emile Smith-Rowe, who has also found himself in a bright patch as of late, missed out on a phone call from Gareth Southgate. Arteta told the media,
"[He] should be happy, it tells you the level he's playing at. And it will come when he's at the right moment. Gareth knows to judge what role he can have in the team. I'm sure it was a very thoughtful process and the right decision.

I like that our players are creating problems for selection for Gareth, and I know [my players] have the level to do it."
Arteta will be hoping his Arsenal side continue to impress on Sunday. For Ranieri, an instant response to a disappointing result the week before will be the target.