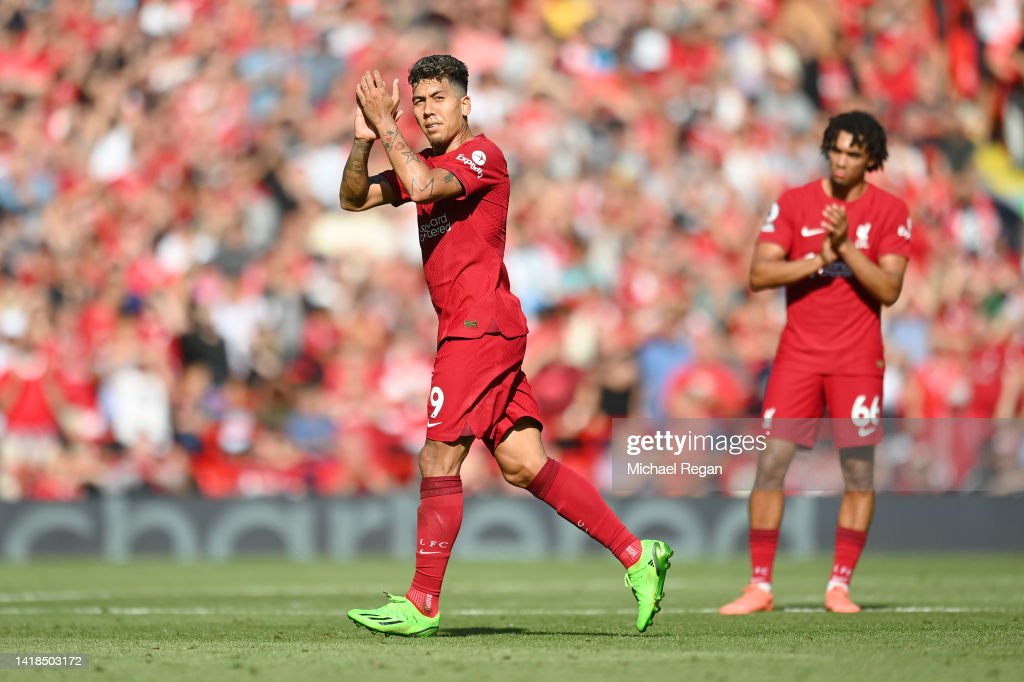 As Liverpool brought a level of intensity never before seen in the Premier League over the past few seasons, it is fair to say that Roberto Firmino is the one Liverpool attacker who has at times been left by the wayside.
Few could justify the Brazilian being selected above the breathless Luis Diaz,, Mo Salah, Sadio Mane and Diogo Jota. Despite Firmino's ability to link up play like few others, replacing Mane with Darwin Nunez was another blow to the 30-year-old's hopes of being seen as the focal point of Liverpool's attack again.
And then came Bournemouth. Amidst the rout and Liverpool matching a Premier League record-equalling 9-0 win, Firmino provided a reminder of what he is still capable. He became the first ever Liverpool player to be involved in four goals — three assists and a goal — in the first half of a Premier League game, before adding a poacher's second after the interval.
Firmino's presence laced this somewhat surreal game from the first whistle until he was substituted and given an ovation in the 69th minute. Jurgen Klopp clearly feeling that those samba feet were in need of a rest.
Firmino's opener was his first league goal scored at Anfield since 2020, which goes some way to highlight his diminishing influence in Klopp's team. Yet, irrespective of Liverpool upgrading their attack and Firmino seeing less game-time, the forward is still a highly valuable member of the Liverpool squad.
Against Bournemouth he was ubiquitous and mischievous, displaying his full array of tricks. What made Firmino's display all the more noteworthy was that it came on the back of a difficult evening at Old Trafford last Monday. Having appeared off the pace against Manchester United, Firmino needed this performance to reassert his relevance.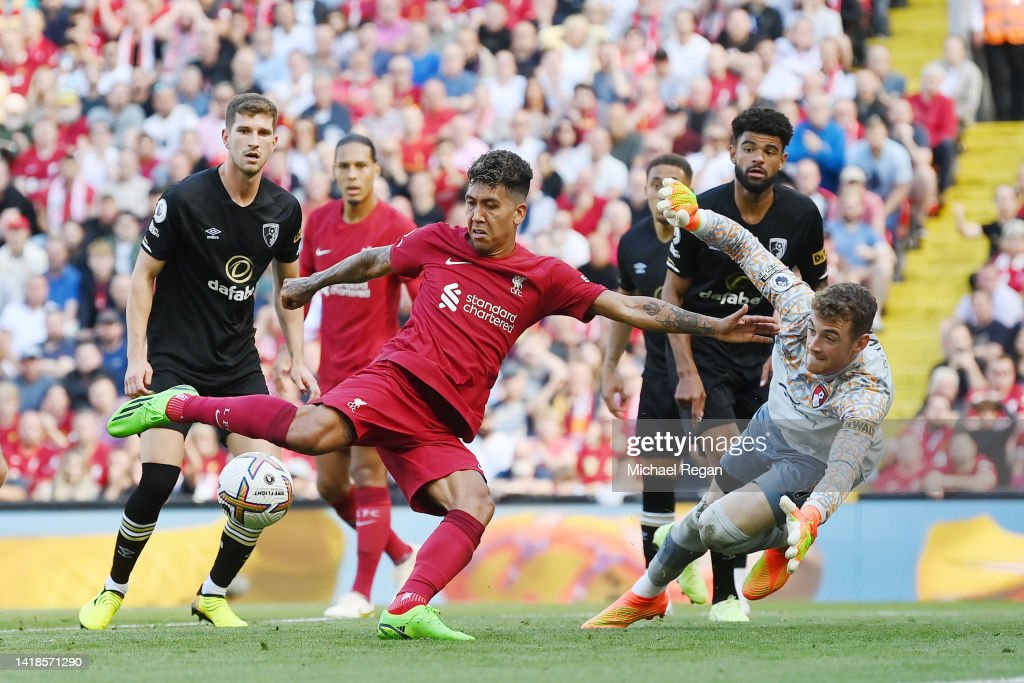 As did Liverpool as a whole. Asked to describe the win in one word, Klopp replied: "Needed".
There was a point to be proven given their sluggish start to the campaign. Those players out of form surged back into it. Underachievers illustrated their ability.
Trent Alexander-Arnold, who endured an even worse night at Old Trafford, scored the pick of the goals against Bournemouth with his unstoppable shot from 25 yards. It was his teasing cross that also led to Chris Mepham diverting into his own net. Virgil van Dijk, found faulty at the back, had little to do but ventured forward to head in Andy Robertson's corner for the fifth.
This was also a game to demonstrate Liverpool's past and their future. Harvey Elliott's first Premier League goal brought emotional celebrations, Fabio Carvalho's inaugural goal for the club was also a breakthrough moment in the 19-year-old's burgeoning career. Given the scoreline, Klopp also had the luxury of giving brief cameos to youngsters Bobby Clark and Stefan Bajcetic. It was "a perfect football afternoon", according to Klopp.
"You get this early goal and you get the second," said Klopp. "And we kept going, scored different goals but always with the same purpose: keep going, put them under pressure, don't stop. It's not for us now to control it a little bit and let them score one and have this kind of bitter taste after a wonderful afternoon.
"In the end it was the perfect football afternoon for us. A lot of different goalscorers, all these kinds of things. Wonderful goals, fantastic situations and we all know that we needed something like that."
'We're under-equipped for this level'
If Liverpool can push on from this having finally kickstarted their season, Bournemouth manager Scott Parker was struggling to come to terms with the score and how to steer his team past "the toughest and most painful day of his career". "It goes without saying it's a real humbling experience and one which was pretty shell-shocking, really, in the sense of the result," he said.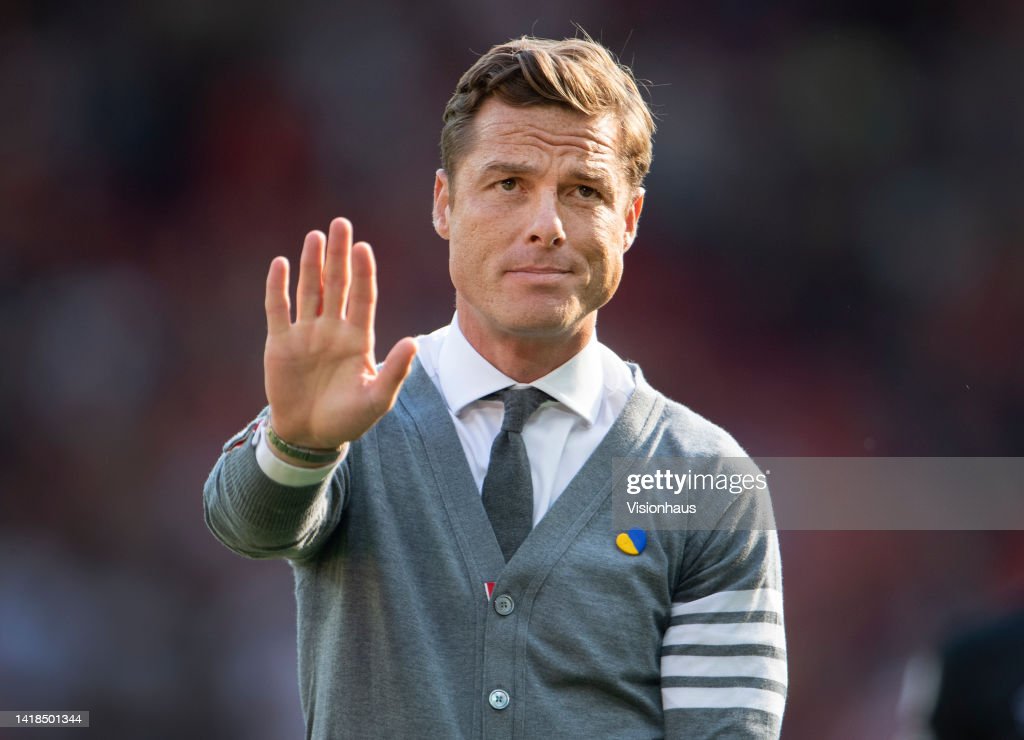 Having won promotion in May, Bournemouth have now lost three successive league games by an aggregate scoreline 16-0 and Parker admitted that his team are somewhat "under-equipped" for the quality of the Premier League. He highlighted that there are various issues why they have been unable to strengthen this summer, having spent £22.6m on two players and made three free transfers since promotion.
Even Klopp expressed sympathy for his Bournemouth counterpart. "You look at the other two teams who went up and what they spent," said Klopp of Fulham and Nottingham Forest. "Then you look at Bournemouth and think: 'OK, what will happen there?' The league is a really tough one and it is clear when you have just won promotion, the problems start now."
Parker said he wasn't "surprised" by the manner of defeat "given the level is far greater". "I feel sorry for the fans," he said. "I feel sorry for the players because we are ill-equipped at this level. This does not shine a light for me. There are players who are experiencing the Premier League for the first time.
"I never thought we could get beat 9-0 but I expected a real challenge at certain moments in certain games. Liverpool were ruthless and my boys were flat to the floor, searching for oxygen at times and trying to breathe."
Despite being at his lowest ebb the Bournemouth manager predicted further torment without necessary reinforcement before Thursday's transfer deadline. Parker added: "I can see some more [routs]. We need to make a decision. I have been clear how this season could look for us and I stick by that.
"We need to make a decision and try and help this young group who at times are struggling for air. Every one of us needs to make that decision. We have been trying to get more quality in and there are a million reasons why [it hasn't happened]."