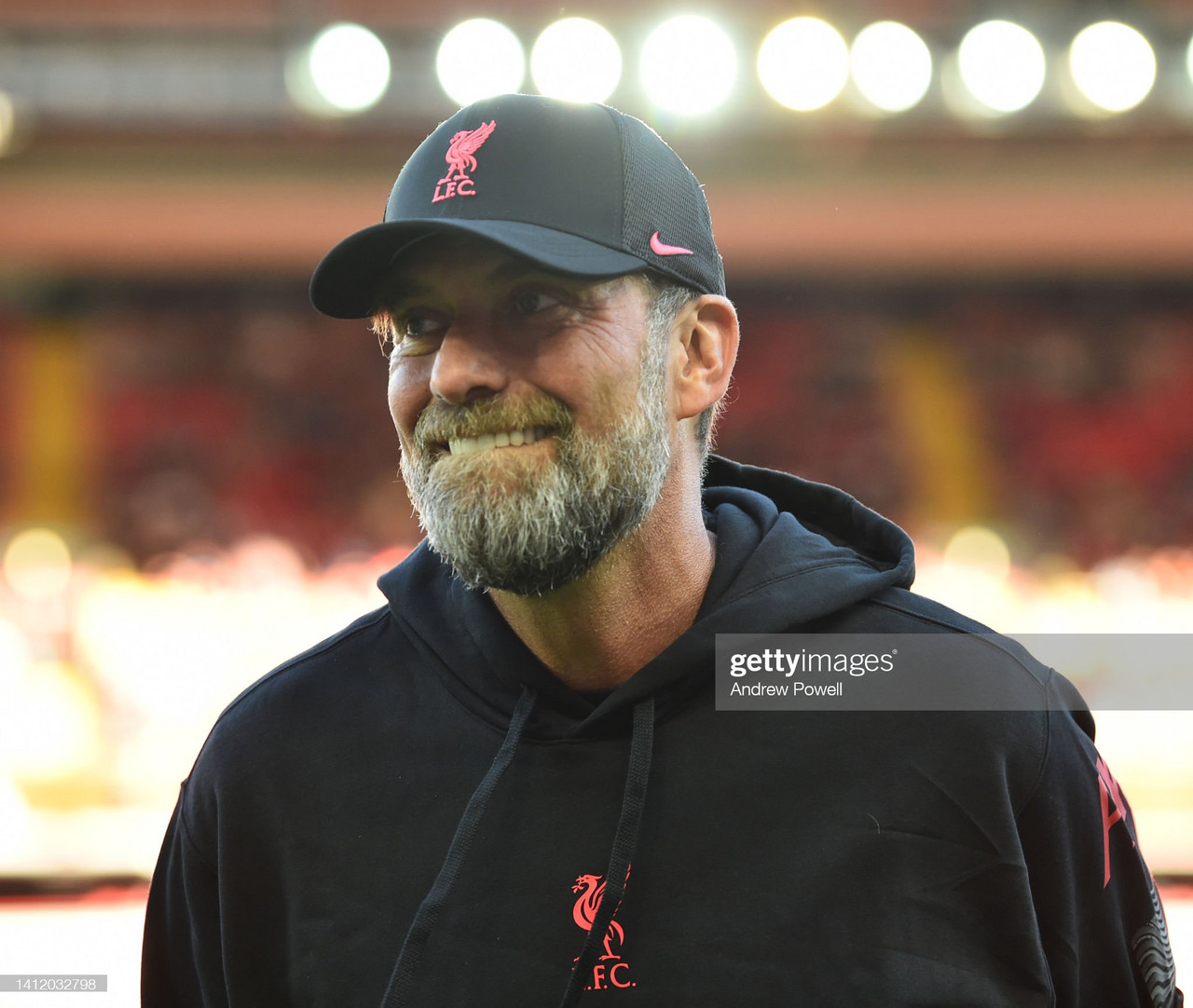 Liverpool will once again face a newly promoted side as Marco Silva's Fulham will welcome the Reds to Craven Cottage for Saturday's early kick-off.
Ahead of his side's trip to Southwest London, Jurgen Klopp faced the media in his first press conference ahead of what looks like another riveting season of Premier League football.
Liverpool will be hoping to go one better this season and try and leapfrog Manchester City to the Premier League title.
The hard work starts now
Jurgen Klopp has addressed his excitement ahead of a new campaign as he sets his sights on bringing more silverware to Anfield.
Klopp: "Ours is no different, we never know what will happen. Big expectations, dreams, all this kind of stuff.
"From now on we can be a bit more influential, because everything else is nice and important what we did in the last few weeks, but the real test is coming now."
More than just a two-horse race?
When asked whether he expects more of a challenge from Tottenham, Chelsea and Arsenal, Klopp has stated it's more than just the London sides who could challenge at the top of the Premier League.
He said: "And United... and Newcastle... that's how it is. It's always like this. The season has finished, you make an analyse, or not, and then it's already clear. So, the next one will be more difficult.
"That's how it is. Yes, I think all the teams improved pretty much. Everybody tries to improve in the transfer market, using the experience from last season and these kind of things.
"The only thing we have to think about is our own stuff and that's what is necessary anyway. If the other teams wouldn't do anything better than last year, for example and it was difficult enough, then we have to improve anyway and that's what we try; little tweaks."
On facing Fulham and their recent business with the Cottagers...
Jurgen Klopp heaped the praise on Marco Silva's side as well as his recent acquisition in Fabio Carvalho, who was instrumental in Fulham's title-winning season last year.
He said: "It's like Southampton, or whatever, in the past. Fulham is doing really well and did last year extremely well.
"I met Marco at the managers meeting in London. Yeah, getting promoted by playing football is for me one of the hardest things to do in the Championship.
"They play all football, but being a real football playing side [with] more possession [and] all these kinds of things. Set-pieces are important but not the main thing, so it gets all my respect and that's what Fulham did. They were a really good team.
"Fabio was an important part of that team. Harry [Wilson] is an important part of that team. I think he's injured so these kind of things are of course difficult.
"Top player [Fabio Carvalho]. I love it. Massive talent. Really good kid and really happy to have him, so very important for us because we count on this age group as well.
"We don't wait now until they are 22, 23 or whatever and use them. No, no, no. He is ready like Harvey is ready in the similar age group."
On Diogo Jota's new contract…
Jurgen Klopp expressed his delight on Jota extending his stay on Merseyside and sees the forward as a crucial asset to his squad.
Klopp: "I don't have him back in my squad but I will be very excited when I have him back in my squad. I had breakfast with him this morning, sometimes it must be enough.
"Top, top, top recommitment to the club. He's not even close to his limit, so much more to come. He's a very smart person and smart player, [he] delivered already [and] can improve a lot. Really excited about that.
"It's really good news for the club. It's good news for him as well because we are a pretty good club but it's really a win-win situation.
"I can't wait to work with him again, so it was like this pre-season [we] didn't have him too often, or not at all.
It was one session actually, but it's good having him around because he's quite a character, [he's] really early in his life already [and] a really responsible person. He knows what to do to be successful in different areas. It's good to have him"
After his sublime performance against Manchester City in last week's Community Shield, Darwin Nunez is said to be ready to start Premier League games as the new season beckons.
He said: "Darwin is ready. Does that mean he has to start? I don't know. It's not about that. We obviously have still different options and that's what we'll use, and Darwin needs time to get used to a lot of things but he is already a real help."
"It went really quick, to be honest, from the first game where I thought, 'What are we doing with him?' – not because of him but because of the passes we played for him."
"It was a proper pre-season training session for him, the first game, when we gave him a lot of runs to do. But now obviously it's completely settled."