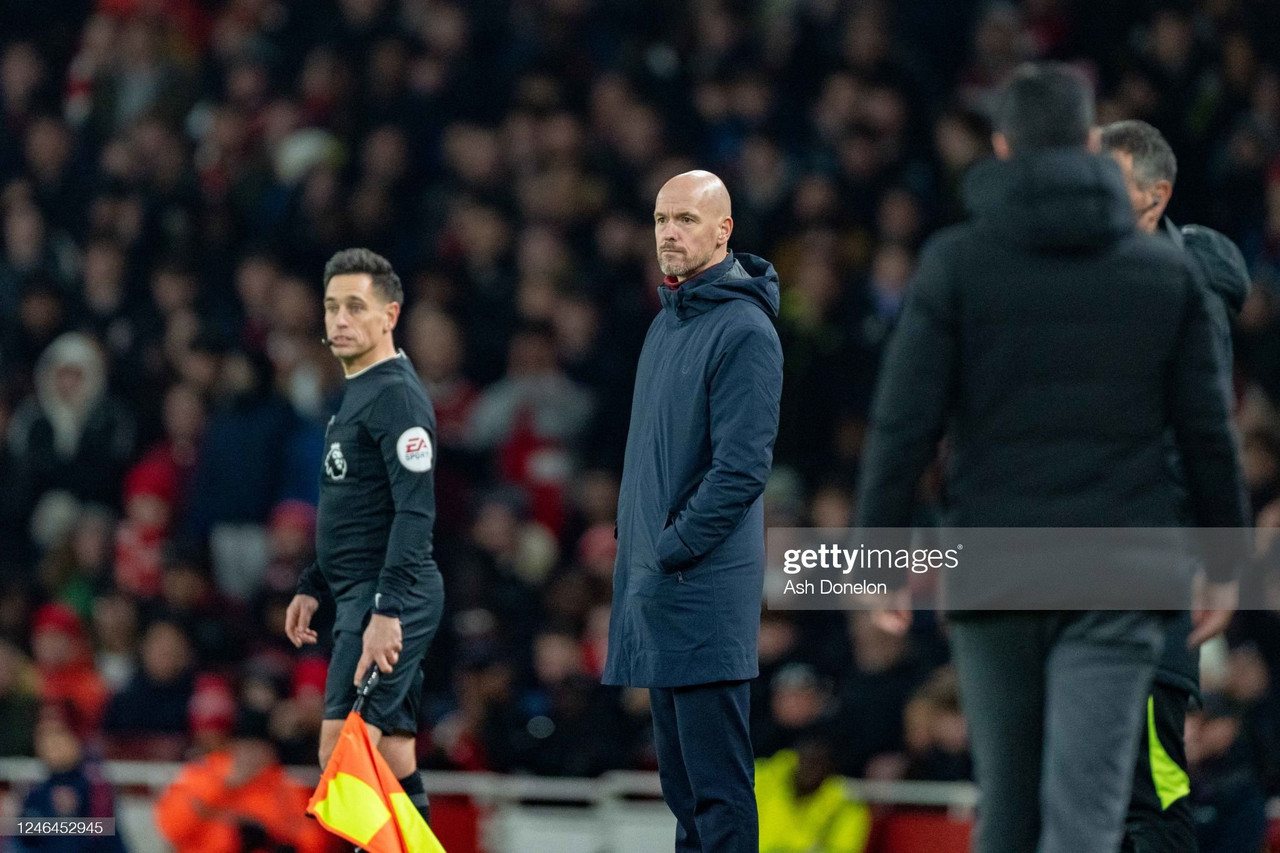 An Eddie Nketiah double was enough to give Arsenal a vital victory over Manchester United on Sunday, putting the Gunners five points clear of Manchester City in the Premier League.
In an enthralling game at the Emirates Stadium, Arsenal and United went back and forth across the whole 90 minutes, but United's resistance finally broke in the last minutes when Nketiah flicked home the winner.
United manager Erik Ten Hag gave a stern review of his side's performance, and was particularly disappointed in their defensive display.
Result "difficult to accept" for Ten Hag
"Two-games we had head to head were really close. Difficult to accept to lose the game at the end, but we have to. We have to learn the lessons. All three goals could have been avoided."
"We could have had a draw right at the end, we must take that draw when you play against the number one at this moment. We didn't do that."
"Its difficult to take two late goals in a row but that's football. But we have to get results and play until the referee blows three times at the end. You can't switch off and that is what we did. When you don't have the discipline you concede goals. We made mistakes we normally don't make."
United "have to defend much better"
"It's tough. We had a lot of games they didn't have. We have to defend much better, we made the wrong decisions, again mistakes we must avoid. Mistakes that were actually unacceptable but we have to learn and move on. I already told the players."
"The two first goals, from a corner, we made to many mistakes from the corner to the goal. So it's really a lesson we have to take. Good teams don't make these mistakes."
Ten Hag wants improvements
"It can be (a reality check). Today we have to accept the result. We are not satisfied with our defensive performance. But it is one game, last week we did really well and kept them (Manchester City) away from our goal better than today. We defended much better. We have to learn from it."
"Normally we don't concede goals from corners and today we conceded two. And the last one, right at the end of the game. Too many mistakes, which is not acceptable. We are still in a really good position but we have to take these lessons if we want to be successful."
Rashford has to keep run going
"That's why I wanted to finish the game with him and Wout Weghorst together with Bruno Fernandes between them. He's in a really good run and he has to keep it going. I'm happy with that and his performance but we have to push each other more but for the team I only think about the points we dropped and it was unnecessary."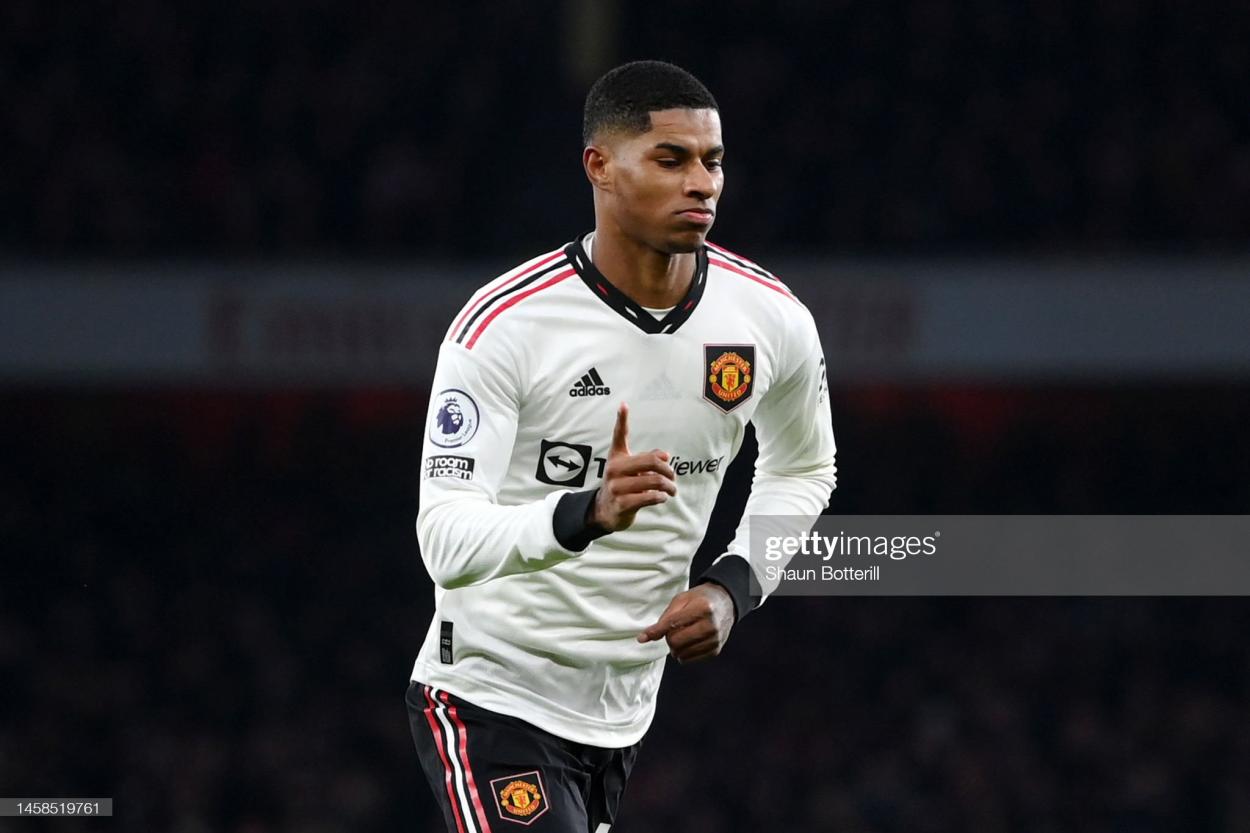 United must learn from this
"I think we have that within our team (a reaction) but as I said in the past we didn't concede the goals we conceded today and that is what annoyed me. If you want to be a top team we have to learn from this."
"I don't want to think about that (future fixtures). Of course I have something in my mind, but I'm dealing with this loss in this moment, with the analysis of it, how I have to reflect it, transfer it to the players and how to prevent these mistakes in the future."
Ten Hag reflects at half way point
The United boss seemed pleased with his sides progress just past the half way mark in the season, but reiterated his frustration with his teams mistakes against Arsenal.
"We realised that as well, I said it in the dressing room. But again, we can't make the same mistakes as I just mentioned."