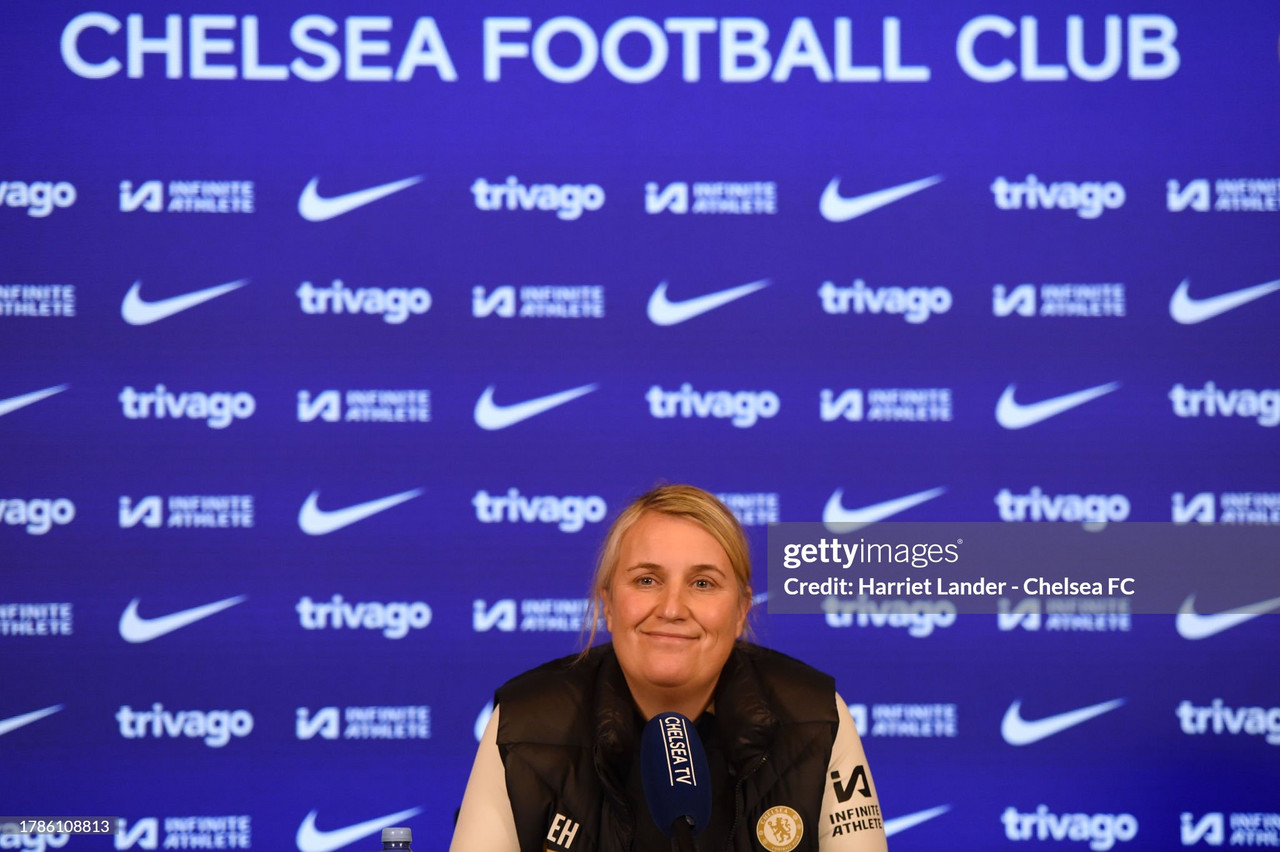 After dominating the headlines in the world of women's football, Chelsea manager Emma Hayes has shown her appreciation that the focus has returned to her side rather than her after she recently announced she will be departing The Blues after the conclusion of this campaign.
Speaking after her side's 3-0 victory over Everton on Merseyside, she said: "everyone knows who I am and they know I will give as much as I can and everyone is committed to that so I am just thankful this week is over and I don't have to talk about me anymore."
Despite it not being confirmed, it has been widely reported that Hayes next venture will be in the States, with the head coach position of the American national team looking a likely destination.
Before she departs the London outfit, another WSL title will certainly be in her sights, but the 46-year-old insisted complacency will not creep in: "have you ever worked for me? Not on my watch, it does not happen. I will pull the rug, I will find a way if you sit still or you drop off. So it won't happen whilst I am here."
The 3-0 victory at Walton Hall Park extended the Londoners reign over the rest of the division, as goals courtesy of Jessie Fleming, Sam Kerr and Aggie Beever-Jones secured another three points for the unbeaten visitors.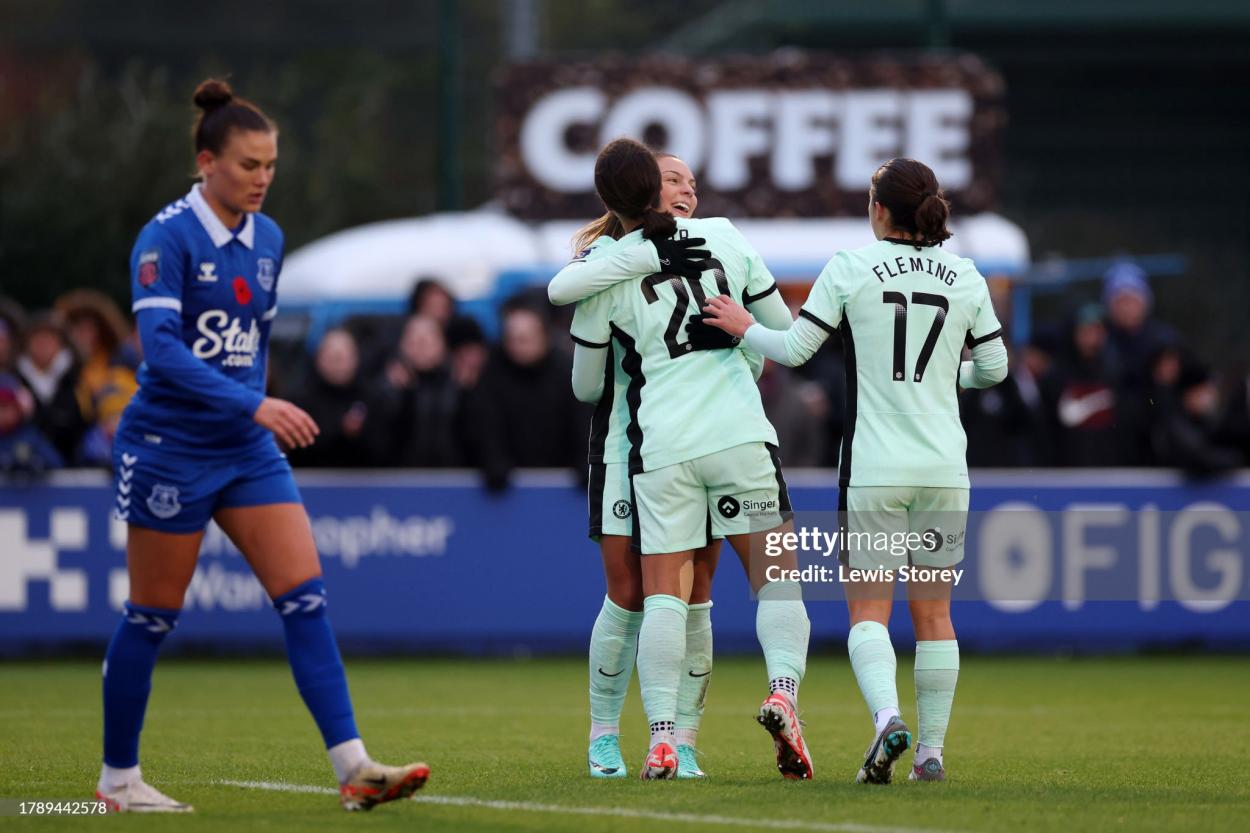 On the affair she said: "I thought first 30 minutes we were solid, created a good goal with Jessie Fleming. I thought we took our foot off the pedal and Everton grew into the game.
"I thought they started to dominate the duels, both aerially and on the ground and they were deserving of going into half-time with at least a goal, but Ann Katrin-Berger kept us in it, even though the second phase was offside; so I think we were fortunate."
The Toffees slipped to another home defeat, with Brian Sorensen's side yet to collect all three points in front of their home faithful. However, the Chelsea manager admitted: "Everton are a really fun team to play against because they play really good football.
"(They) made it difficult, we didn't help ourselves with some things but have top players, and on another day they might have gone in winning, but that is why you have good goalkeepers. She did her job and kept another clean sheet, and I am happy with that."
Up next for Hayes and her Chelsea side are Spanish giants Real Madrid in the UEFA Champions League.
When asked if spirits are high she said: "It is always high in my dressing room; I got brilliant people. Hopefully the chef has done a nice pad Thai for them on the way home, so they are all well fed and nourished and having a good time before we go to Madrid."