Manchester United manager Jose Mourinho, speaking after his side's 2-0 win over Wigan Athletic, said that he is excited by the potential of new signing Eric Bailly.
Mourinho wants to help Bailly realise his potential
Bailly signed for United in June for £30million becoming Mourinho's first signing as manager. Bailly played 82 minutes in the win over Wigan, which was the most of any player that played in the game.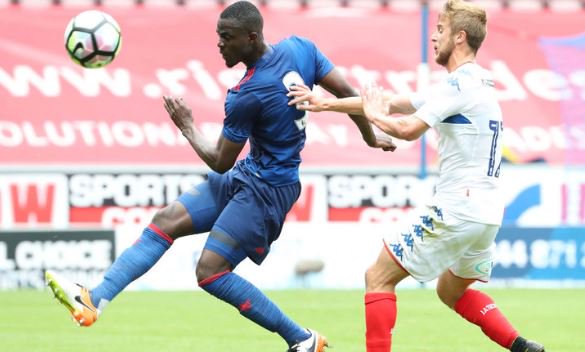 The defender's performance went down well with the United supporters at the DW Stadium and Mourinho revealed after the match that he wants to help Bailly becomes United's version of Raphael Varane.
Mourinho says that he will give Bailly "everything to try and make him better" which is something he has done with other examples which he pointed out saying "Varane" who he signed while he was in charge of Real Madrid in 2011.
Mourinho continued to say that he will try to "make him the best I can" and that against Wigan Bailly showed the "potential we saw and decided to buy him." The boss was quick to point out that Bailly is a "very young boy coming from a completely different environment" so he will take time to get even better.
Mourinho trying to help Bailly settle into English football
Bailly coming from the Spanish League to the Premier League is very tough and he will take time to learn how the style of play is so different. The other thing is that he can't speak English yet which could be a problem but Mourinho says he will do everything possible to help him improve at United.
Mourinho said after the Wigan game that it was the "first time" Bailly has worn a shirt as big as the "Manchester United shirt" but he will get used to the more he wears it. He went on to say that he can't "speak English" so for now, he can only "communicate with ones who can speak French or Spanish."
Mourinho was keen to emphasise that he wanted to give Bailly "more minutes" as for him he feels that he "needs to play more than others" as it is important that he feels it and "starts communicating" with his teammates.