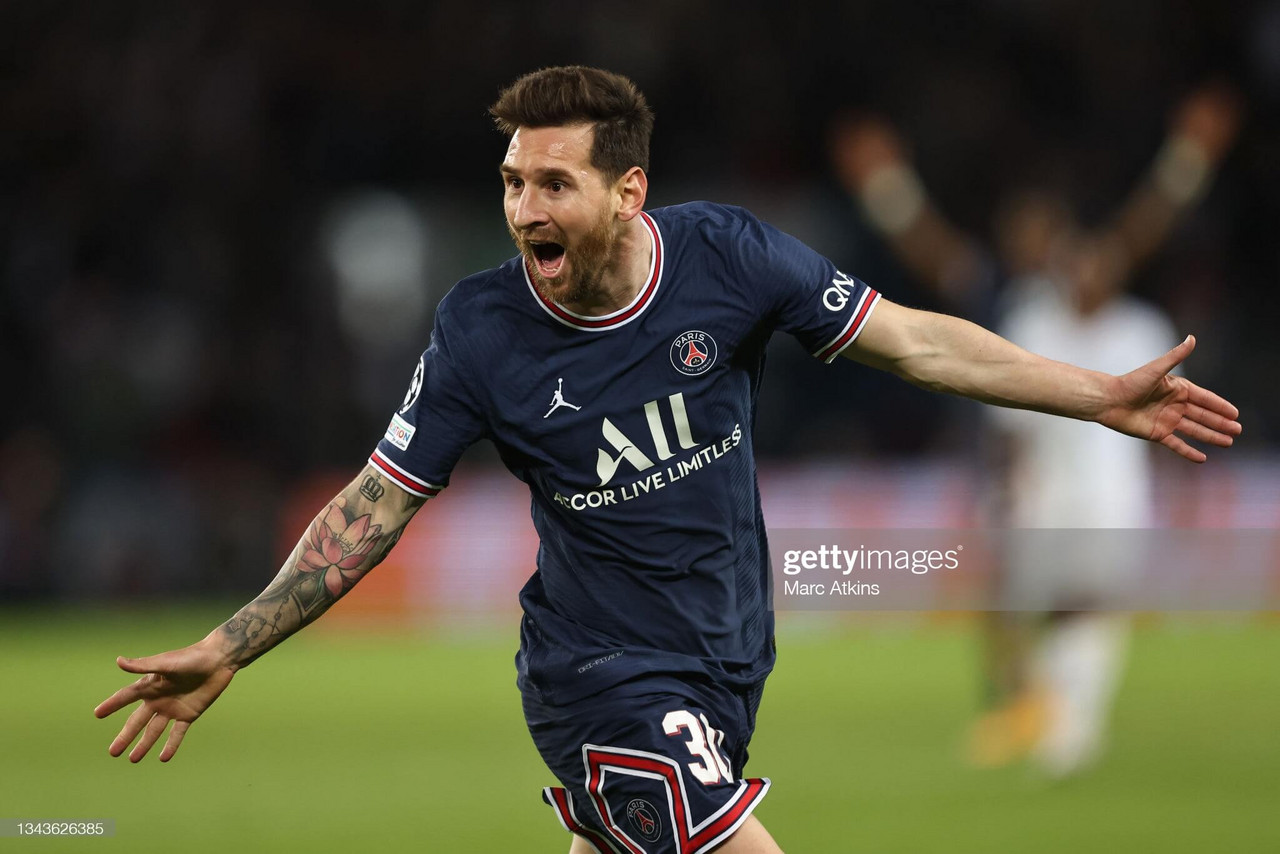 Pep Guardiola must have felt helpless on the touchline. Stood beneath the Parisian moon, the Manchester City manager knew how this was going to end; he had seen it so many times before.
The clock showed 73 minutes when Leo Messi collected the ball, Paris Saint-Germain were ahead despite City having the better of the game.
The Argentine scuttled in from the right with his normal low-centre-of-gravity movement eluding opponents and taking him into another dangerous position. He swapped passes with Kylian Mbappe on the edge of the City area and the visitors' defence was in the process of being carved open.
What happened next seemed to occur in slow motion. Messi drew back his left boot and arrowed an unerring shot from the edge of the D, beyond Ederson and into the top corner of his goal. This was the Arc de Triomphe, Messi-style.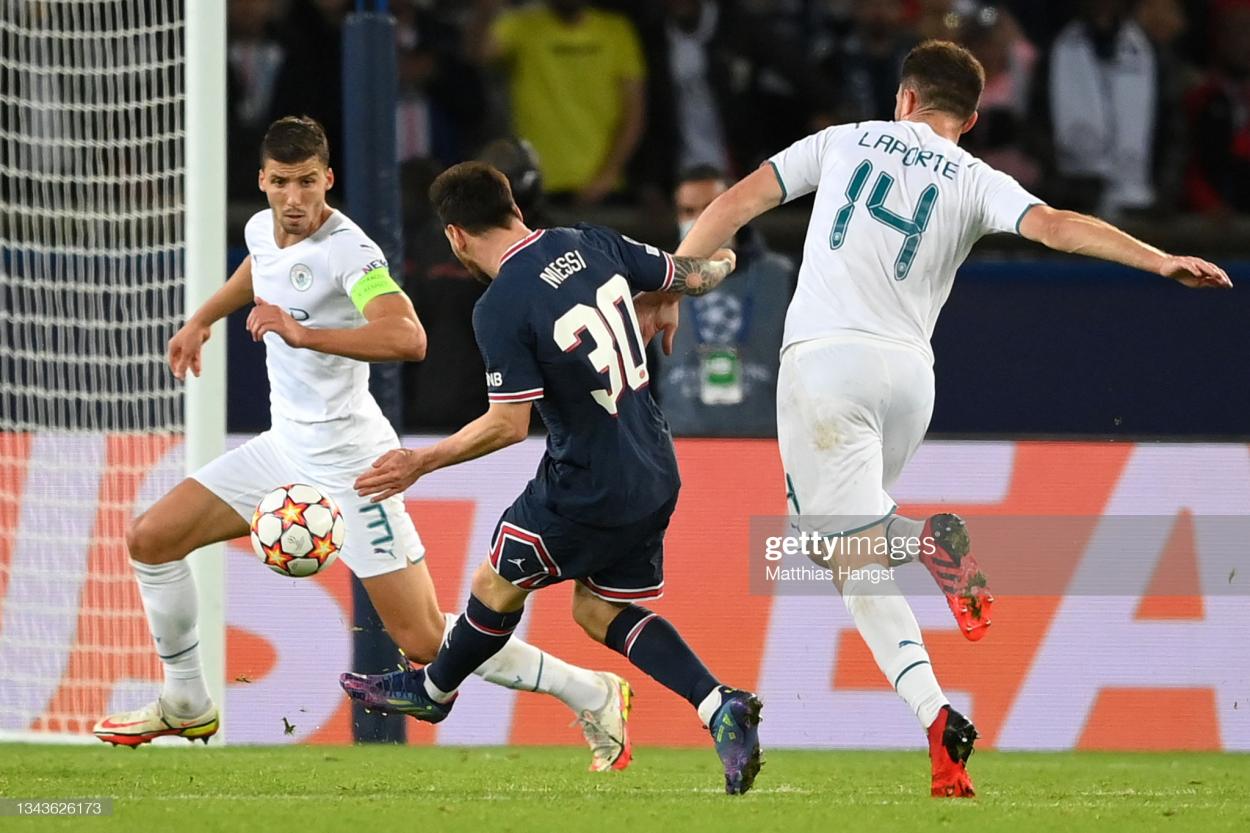 Guardiola, along with the majority of us, had witnessed such exquisite brilliance from Messi before but this was different. This was his first goal in the dark bluish hue of Paris. This was only his fourth appearance since that sensational transfer in the summer. This was his proper introduction to the Parc des Princes faithful.
Up went the camera phones, lighting up the packed stadium just as much as Messi had, to capture the precious moment. PSG's No 10 was joined by his new team-mates in celebration, both applauding and marvelling at what they had just seen. This may have been his bow to his new club but it will surely be the first of many spectacular moments along the Seine for Messi.
Before that telling touch, which took this Champions League group A game beyond Guardiola's City, Messi had been finding his way into the game. Like he so often does, he found space by standing still, amidst the whizz of a frantic and highly enjoyable match, Messi simply stood, looked and conquered.
The home side had been good enough to hold a lead, which came via Idrissa Gueye's first-half rocket, but City will have felt hard done by.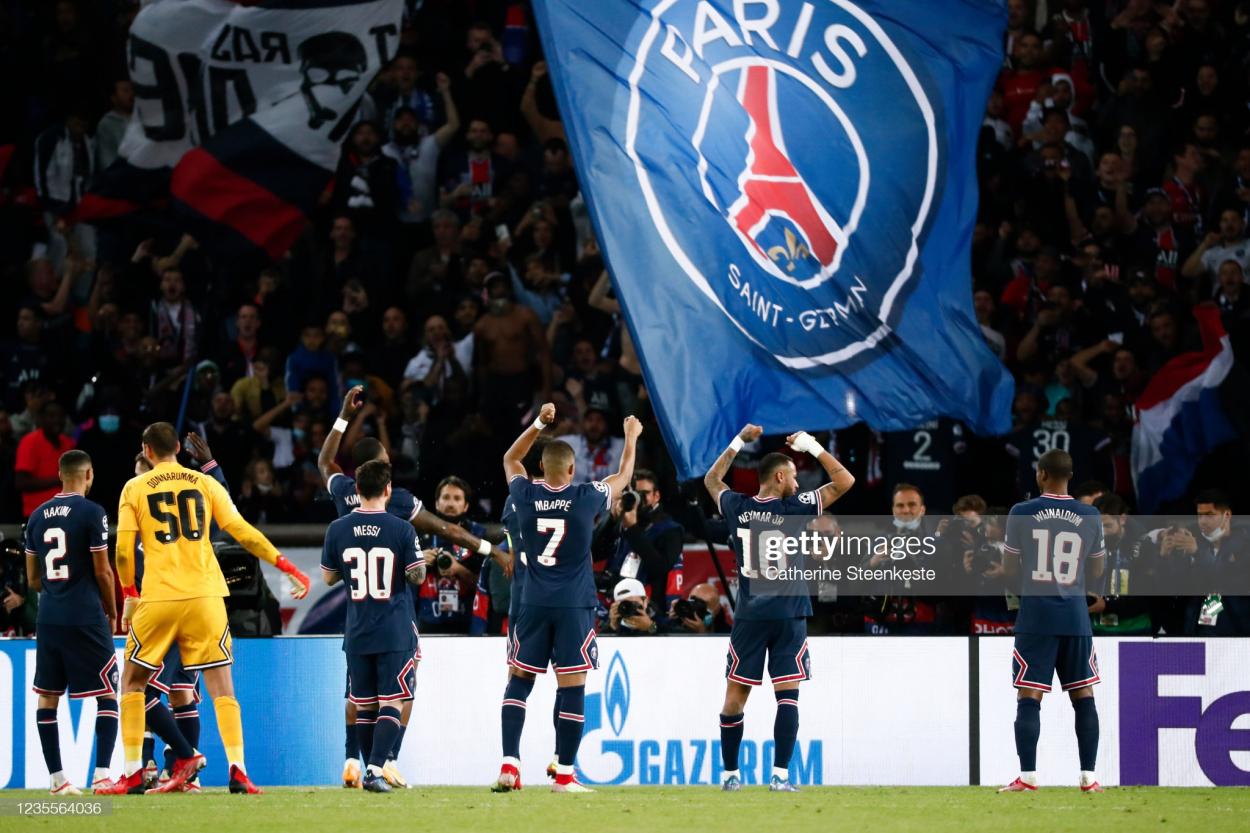 Guardiola's team limited PSG to just six goal attempts of which only three were on target. What's more, Gianluigi Donnarumma was forced into seven saves while Ederson had to just make the one. Also City edged possession and created three times as many big chances as their hosts. Yet, PSG were the clinical ones.
'Facing the best is a challenge'
Facing the most feared attacking trident in world football, albeit one that had only featured in a single game before this one and was thus not quite up to speed with itself, is both a challenge and a privilege for defences. "That's the best you can have," Ruben Dias said of coming up against Messi, Mbappe and Neymar. "To play against some of the best is challenging but also good because you can prove yourself."
"We like only one thing and that is to win," Dias said of his team, who complete their challenging sequence of fixtures with a trip to Liverpool on Sunday. "The team was there [tonight]," he continued, "we created chances." The best coming in the 27th minute when Raheem Sterling's header crashed back off the crossbar only for Bernardo Silva to miss an open goal from yards out with the rebound that also struck the woodwork.
"One goal might have changed it all," Dias added, and whether that came before or after PSG had taken the lead, City will have been able to recall the memories of their last visit to this stadium in last season's semi-final first leg where Guardiola's side went a goal down before regrouping and reversing the scoreline.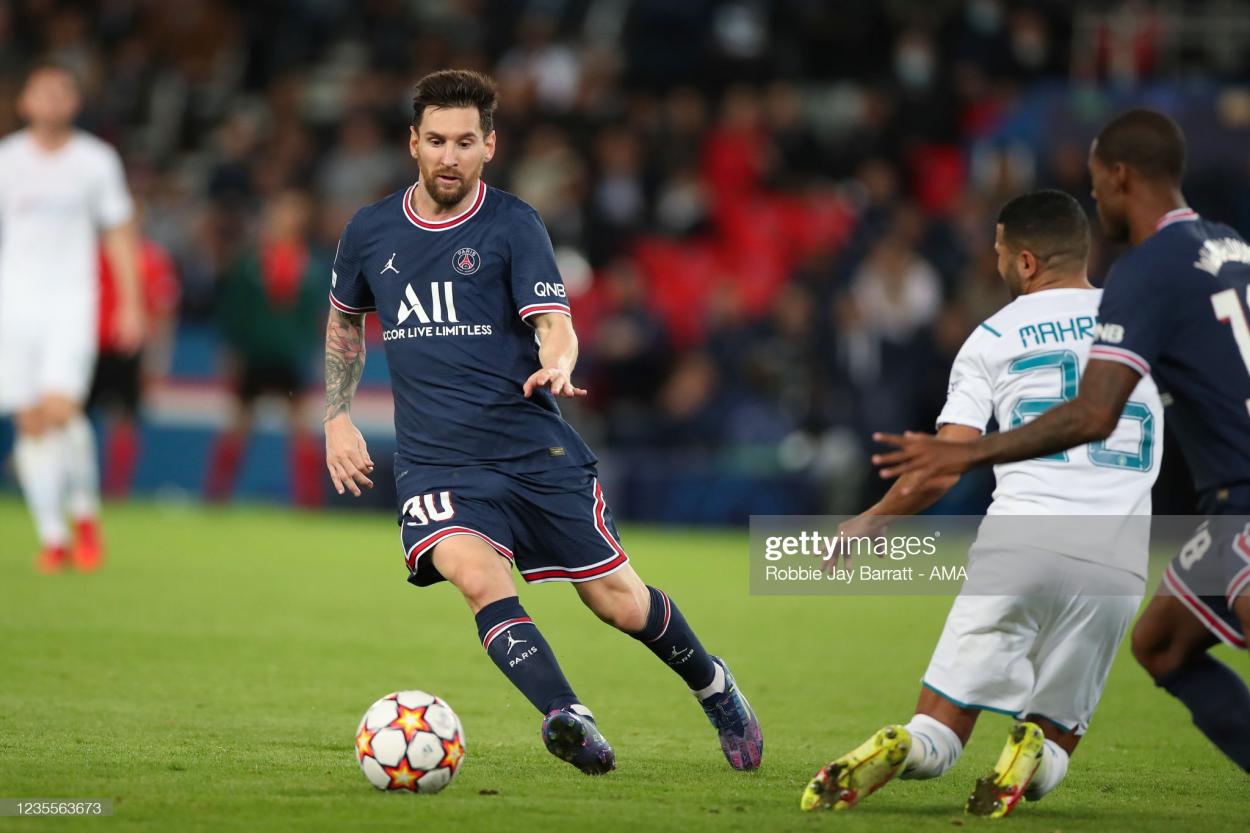 This time it went PSG's way. For all of Jack Grealish's frustrations as he tried to make something work on the left before being stopped in his tracks both fairly and illegally by the PSG defence, but without any sympathy from the Spanish referee, City couldn't carve out a goalscoring chance quite like Messi managed.
A two-goal defeat to PSG is not fatal for City. They sit third in the group with a double-header against second-placed Club Brugge to come next, but they remain overwhelming favourites to progress into the knockout stages along with Mauricio Pochettino's team.
Yes, this was a tremendous victory for the hosts, and brought partial revenge having lost out to City in last season's semi-final, but more than that, it was a great game of football, showcasing Europe's best. The sharp turn of feet and intricate passages of play that greeted the first half, to the tactical battle between the two 4-3-3 formations with Kevin De Bruyne drifting about in one and Marco Verratti dictating in the other.
The crowd inside the Parc des Princes were treated to a marvellous evening and little else would have quite topped it all off as Messi's moment of magic did.