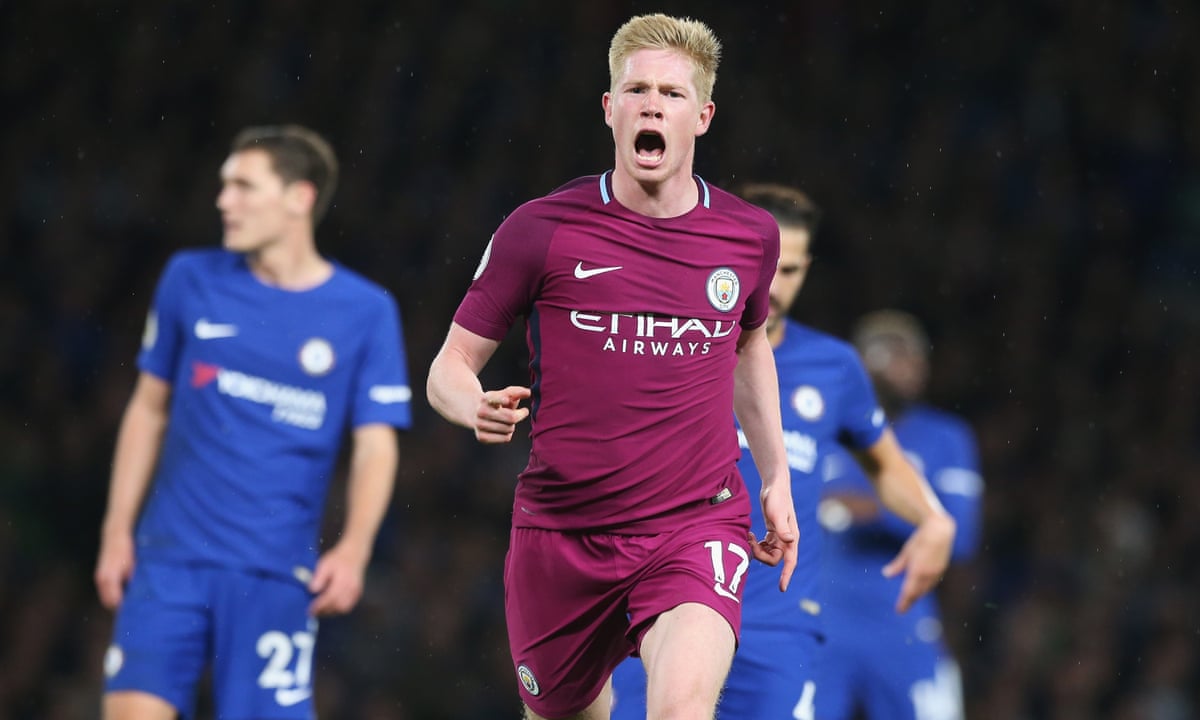 I decided to go away because I felt I didn't have any chances of playing at the time. I didn't see more opportunities coming so for me, it was the best decision to leave Chelsea and go to a situation where I felt I could start again.
He may not be in Chelsea blue, but the Stamford Bridge faithful have certainly not forgotten Kevin De Bruyne.
Screaming for the ball, the Belgian has drifted out onto the right to start the second half. Pep Guardiola has been personally working with his midfielders about taking the ball on the half-turn, so De Bruyne obliges with a turn which takes Ngolo Kante – a World Cup winner – completely out of the game. Most players would've let fly straight away – but not De Bruyne. Instead, he spots the intelligent run of Gabriel Jesus, who lays it back off for the Belgian to smash towards goal. Not an easy finish, but one that Thibaut Courtois – a Champions League winner – failed to stop.
Goal. A big goal. The away fans go wild. De Bruyne and his teammates go wild. Guardiola clenches and punches his fists. Manchester City were coming for the title and De Bruyne was the one who was going to drive them there.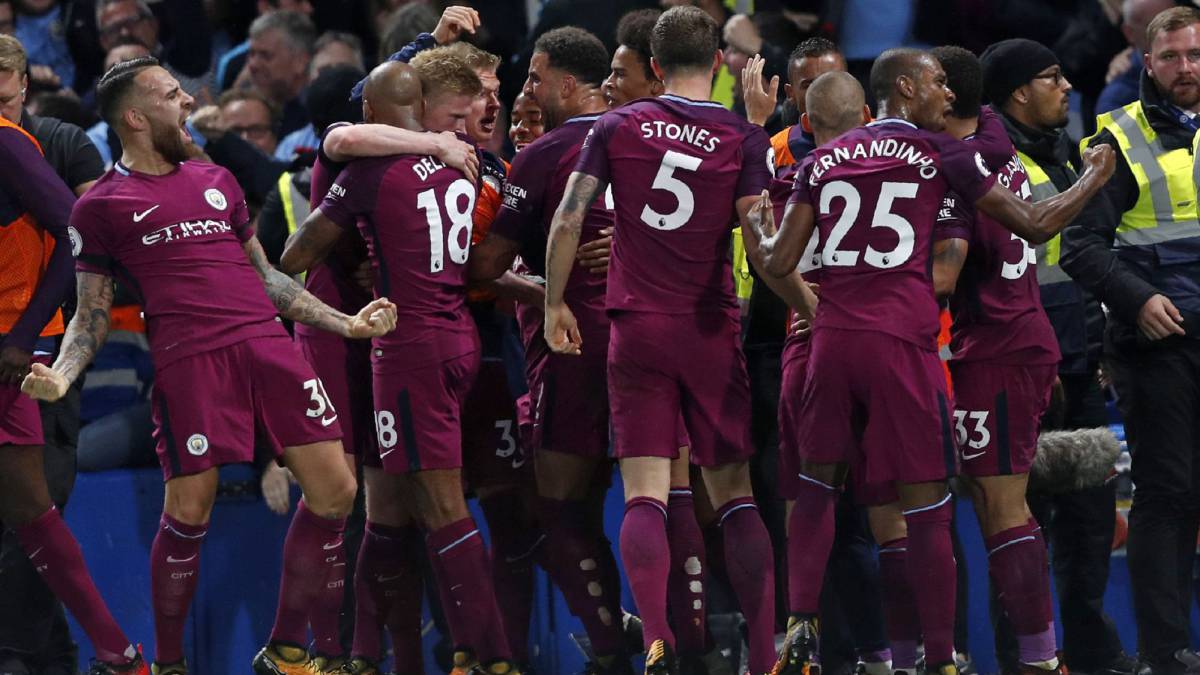 It was a big day for Man City and Guardiola. After a flying start to the season, Chelsea presented them with a task they'd failed to overcome in the Catalan's first season at the helm. They didn't turn up in the big games, and consequently, finished 15 points off the Premier League champions - Antonio Conte's Chelsea.
There was a sense today could be a coming of age for this squad and a result would show the rest of the league they mean business. A few injury troubles had disrupted the Blues' pre-match preparation. Notably Sergio Agüero, had formed a deadly trio with Raheem Sterling and Leroy Sané in the opening weeks. Fabian Delph had also made an unfamiliar position of left-back his own, ahead of a multi-title winning Danilo. But there was one player who dominated the headlines: Kevin De Bruyne.
The ex-Chelsea man was a key member of City's squad but had really failed to make an impact when it mattered. His time in West London isn't thought of fondly.
Back to haunt his former side
I was completely honest. I said, "I feel like the club doesn't really want me here. I want to play football. I'd rather you sell me.
That was De Bruyne himself speaking on his latest Players Tribune piece. Jose Mourinho was a big factor in his decision to leave, but it felt like he had a point to prove. And boy did he prove it in emphatic fashion.
Slow and methodical, but with the ability to change gear in an instant, De Bruyne orchestrated the opening proceedings. Between himself and David Silva, they had a perfect balance, Silva kept it ticking and De Bruyne was the destroyer. At one point you knew he was going to come alive, and he threatened it all game.
Not a ball was wasted when it dropped at De Bruyne's feet. A beautifully crafted ball sent Sterling on his way, but the wingers flashed cross evaded the onrushing Jesus and Silva. He then lofted one perfectly for John Stones to attack before attacking one of his own from a free kick- stinging the palms of Courtois.
Once he was in his stride, you were simply not stopping him. 60 minutes on the clock and De Bruyne's expert movement, vision, link-up play and finishing ability fired City into a one-goal lead.
The match will always be remembered for his goal, and the magnitude of it cannot be understated, but De Bruyne's tireless work rate made it the most 'Pep Guardiola performance' ever.
Leaving Stamford Bridge there was a sense that was a big result in the season at such an early stage. And it was; City went on to make 100 points, De Bruyne won the club's Player of the Season and he even had time to inflict a bit of revenge in the process.