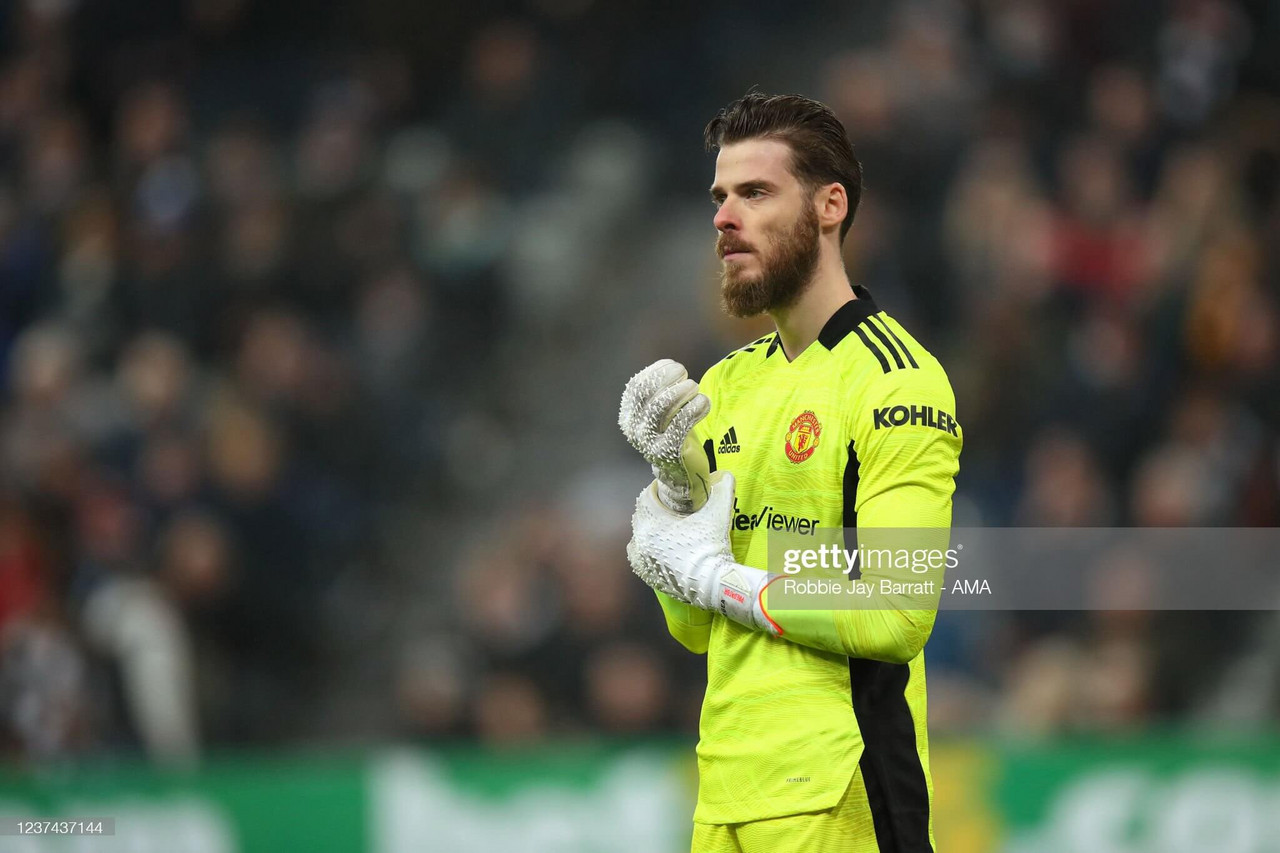 When David De Gea touches down at Madrid's Barajas airport this evening, he will have returned home. Born in Madrid and brought up in the nearby town of Illescas, De Gea regularly travels to Madrid for international duty with the Spanish national team, but this is the first time that the goalkeeper will return to his boyhood club.
De Gea arrives in the Spanish capital with Manchester United to face his old club Atletico Madrid in Wednesday's first leg of their Champions League round-of-16 tie. It was 10-and-a-half years ago that De Gea moved from Madrid to Manchester, swapping La Liga for Premier League, and during the past decade he has grown both as a goalkeeper and a person.
"I like the fact I was born in Madrid, but at the end of the day, it's just a city," De Gea says. "Now I feel as if I'm from Manchester; I just feel like anyone else from Manchester. Where you are loved and welcomed is your home. Of course, I'm going back home [for this tie], I'm going back to the club that gave me the opportunity to be who I am today. But this is just another match."
When the 20-year-old De Gea arrived at United in 2011, he endured a difficult start to life in the English game. The tough nature of life in a Premier League penalty area was a quick eye-opener for the young Spanish 'keeper, and questions around his slight frame and rather nervy disposition when dealing with crosses were never too far away in those early days.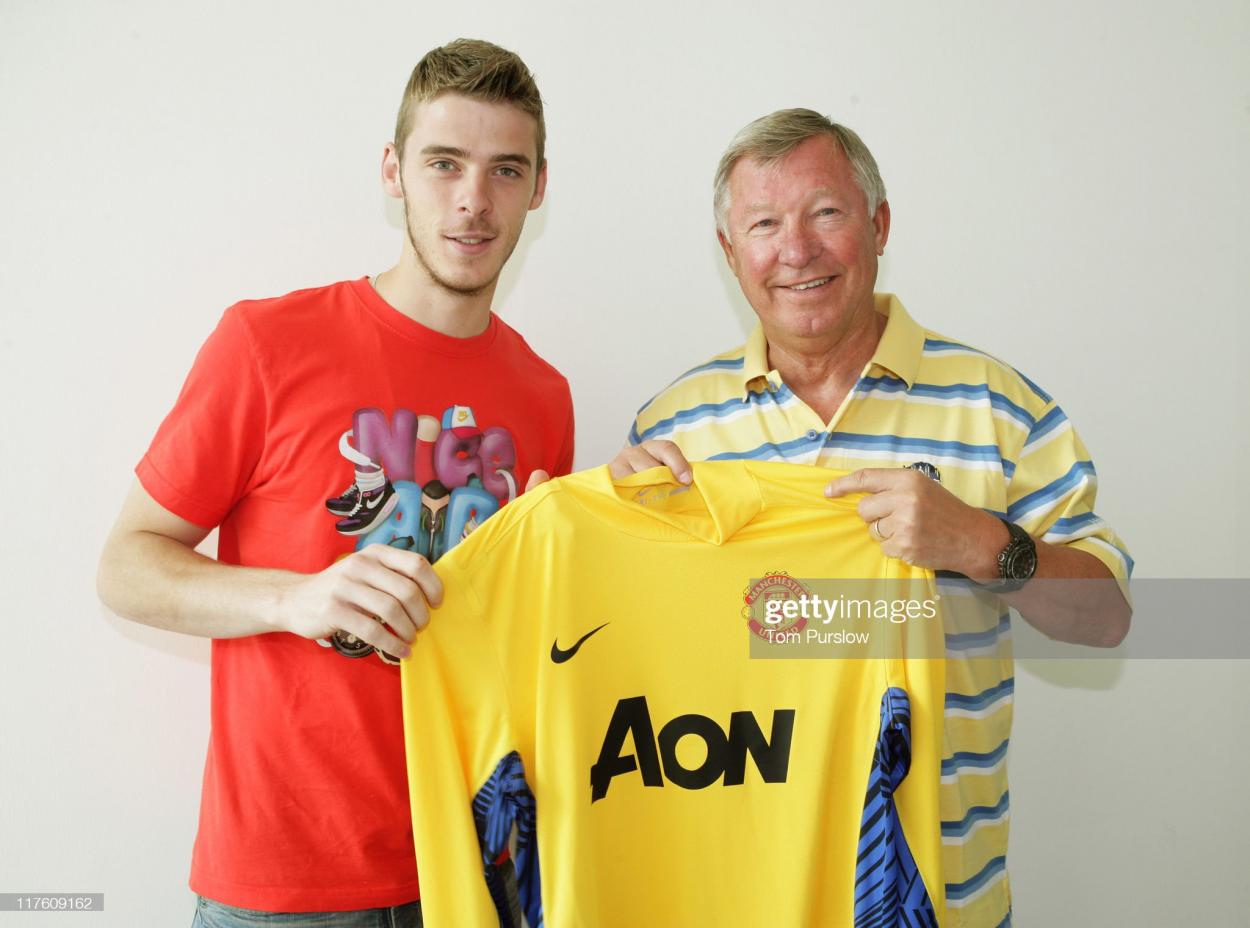 That marked the start of a journey. De Gea bulked up and developed into one of the best goalkeepers of his generation. Entrusted by Sir Alex Ferguson, and the countless managers who have followed, he has been one of United's most consistent players during a period of unease for the club. This season is becoming a particularly vintage one for the No 1, and statistically better than his annus mirabilis of 2017/18, when he won the Premier League golden glove, kept 18 clean sheets and won a record fourth Manchester United Player of the Year award.
United need De Gea now more than ever. He has personally prevented his team conceding seven further goals this season, which is more than any other 'keeper in the league. More shots have come his way than any other goalkeeper too. The reliance on De Gea highlights United's current fragility.
Along the way, the 31-year-old has collected his fair share of silverware: a Premier League, FA Cup, League Cup and Europa League — but during a 10-season spell in the north west, there is certainly the feeling that during another United era, he would have had more.
De Gea's search for perfection and trophies began during his early days at Atletico. Under Quique Sanchez Flores, los rojiblancos won the 2009/10 Europa League giving De Gea the taste for silverware and success. It was Abel Resino who gave De Gea his first start in Atletico's goal when he was just 18 years old, but Sanchez Flores who made him the No 1.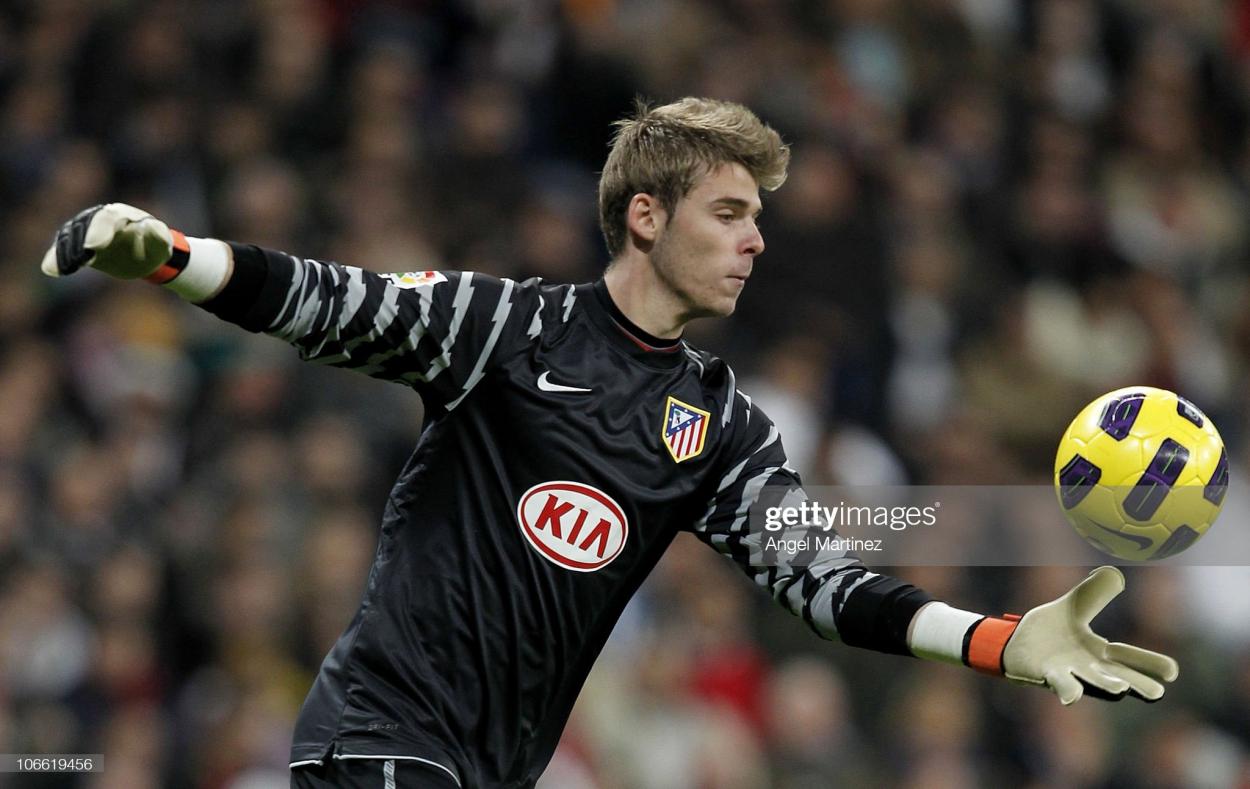 "At that moment, I was kind of the third-choice goalkeeper [behind Sergio Asenjo and Roberto]. I have always believed in myself, I used to train a lot and just tried to prove: 'I am here, I may be young but I'm good enough'," De Gea explains. "I tried to do my best, and then, it was fortunate for me but unfortunate for Roberto that he got injured and I got the chance to prove that I was good enough.
"When Quique arrived, the team changed. We won game after game, and there was a moment when Asenjo and I were both available and he chose me. I played nearly every game. We made it to the final of the Europa League, and we won it. We also made it to the final of the Copa del Rey. We lost, but at least we made it to the final. And then we won the Uefa Super Cup against that great Inter side."
De Gea's style of goalkeeping is somewhat of a throwback. He plays in the more traditional way: staying largely in his six-yard box, rather than advancing out and being a sweeper-keeper, and performs most of his work on the goalline. Time and again, the United goalkeeper demonstrates his agility and reflexes with impressive stops, and a speciality of his is denying attacker's low shots with his legs.
"What a goalkeeper has to do is to stop goals going in; that's the most important thing," he says. "And then, if you have the talent or the quality to be able to play with your feet and have good vision, that's phenomenal. I feel very comfortable playing with my feet, playing out from the back, following the lead of my team, but it depends on the coach and the style of play."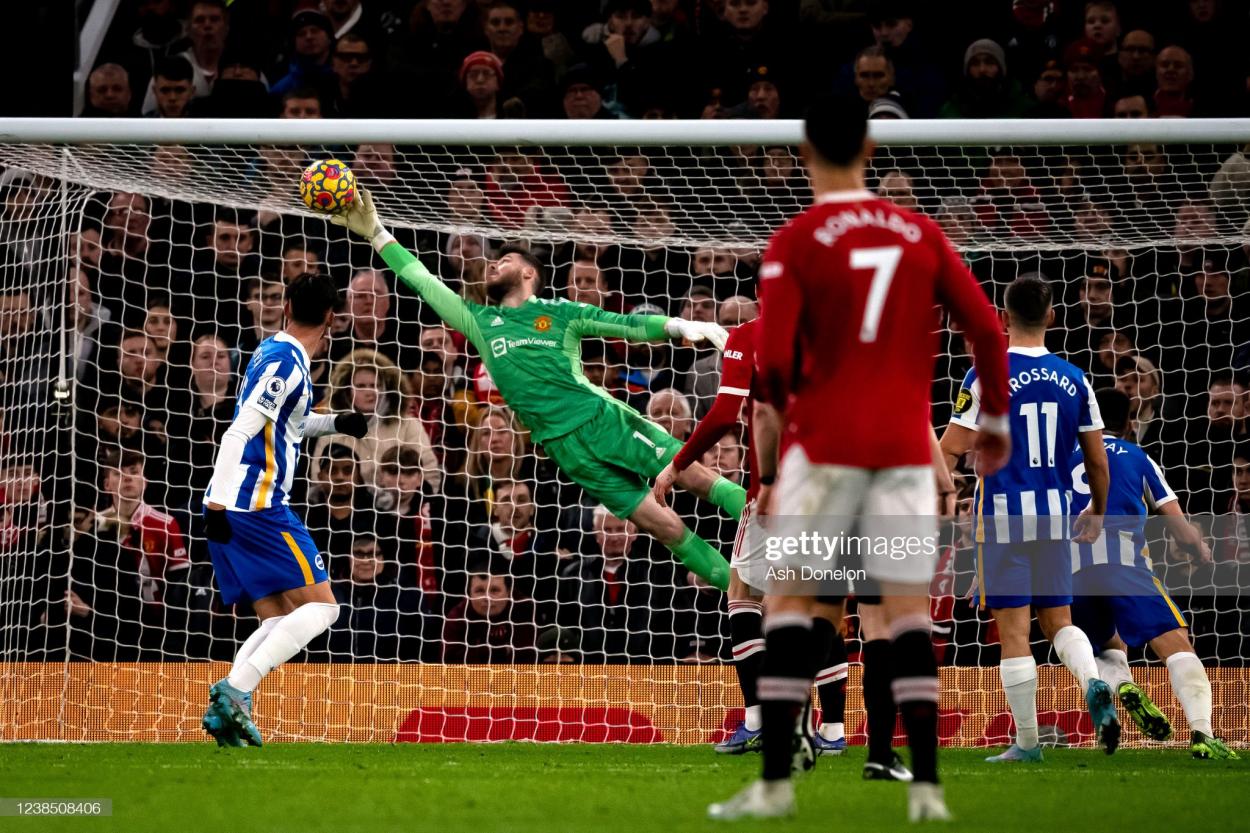 Jan Oblak, who has been Atletico's No 1 since 2014, is similar to his predecessor with regards to technique. The Slovenian goalkeeper has been a rock for Atletico and was instrumental in last season's La Liga title triumph — the second under Diego Simeone — but all is not well with Atletico's defence this term.
Simeone's side are struggling to stay in the top four and much of their defensive resolve of years gone by has dissipated: they have the leakiest defence in the top half of La Liga and scraped out of the Champions League group phase with only two wins and just one clean sheet.
United, even with their problems at home, will fancy their chances of emerging from this last-16 encounter. "Everyone wants to play well, we want to win, it is a Champions League match," De Gea concludes on his homecoming. "Obviously, I wish Atletico all the best, but I don't know whether the fact we're playing them is a good or bad omen. Everyone is going there to win, especially me."