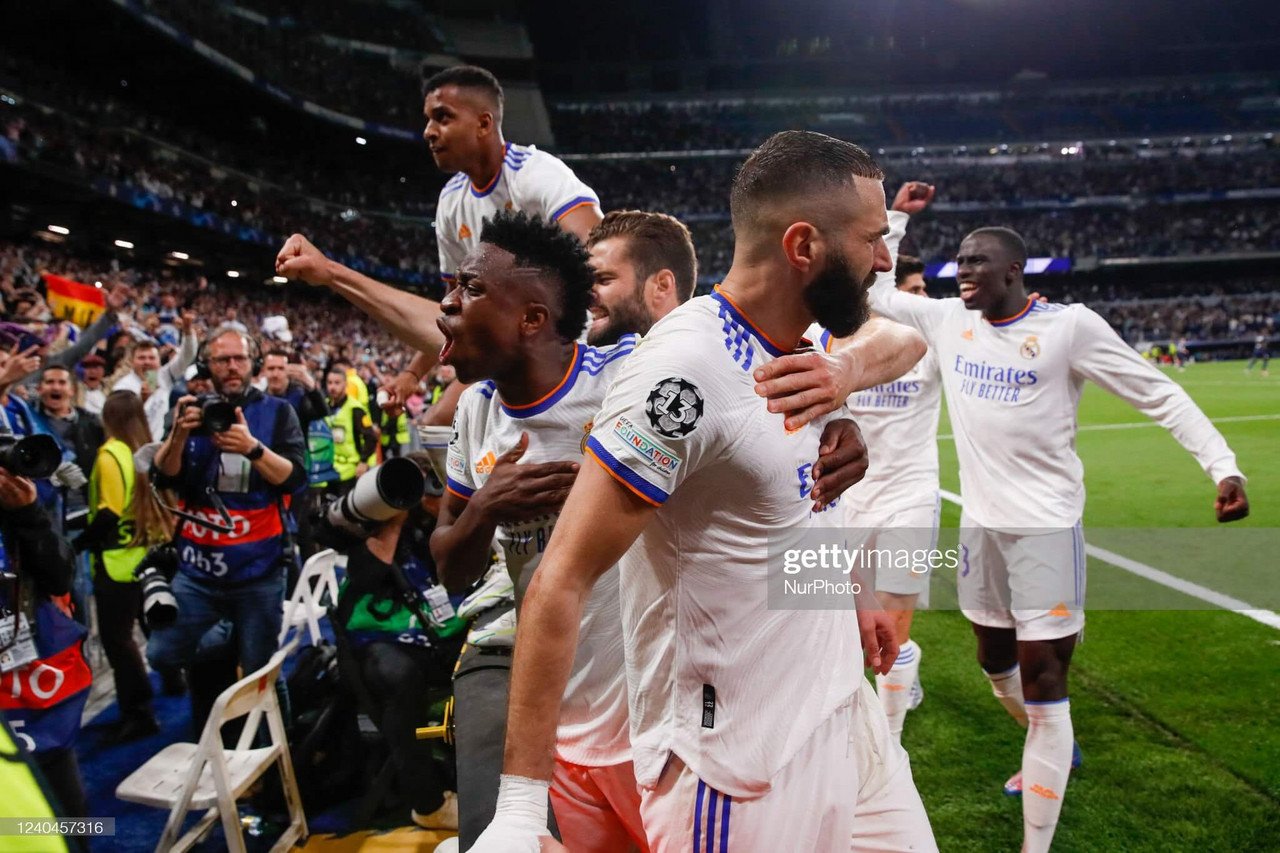 Those foolish Real Madrid fans who left the Santiago Bernabeu prematurely should have known better. Even when Madrid look dead and buried, they still have a chance — and so, once again, it proved the case. They scurried back along the street to try to reenter a stadium in delirium and experiencing another one of those moments.
Even with Manchester City two goals ahead in the semi-final tie after their first leg 4-3 victory back in Manchester and Riyad Mahrez's goal in the 73rd minute of this return, Carlo Ancelotti's team know no bounds as to how far behind they can come back from. With 89 minutes and 40 seconds of this semi-final second leg gone, Madrid had shown little magic.
Sorcery had been visible when Madrid eliminated Paris Saint-Germain in the last-16 courtesy of a quick-fire Karim Benzema hat-trick. Likewise when they levelled with Chelsea in the final 10 minutes of the quarter-final and pushed them aside in extra-time to progress to the last-four. But here and now, and in the same setting as those two previous acts of escapology, there was little sign of such a turnaround.
Madrid had been pushing on throughout the game but not precise enough. Their attempts had been rushed, fluffed and none had been on target. Pep Guardiola's team appeared in control, exerting composure. Benzema had been quiet, Luka Modric was hanging in there hoping for the game to fall his way, but time was running out.
Therefore, the period between the final minute of regulation time and the fifth of extra-time were extraordinary, even by Madrid's standards in this season's competition. There was no warning particularly, but suddenly substitute Rodrygo had turned home Benzema's cross and then headed in another from Dani Carvajal's delivery.
By this stage, the Bernabeu had swelled. The home supporters crowed and everyone associated with City shellshocked. After the first, it felt inevitable that Real would score another. Once the game entered extra-time, it was painfully clear which team had the momentum and the psychological advantage.
Ruben Dias slid in on Benzema, referee Daniele Orsato barely hesitated in awarding the penalty, Benzema converted. Job done. Somehow. Again.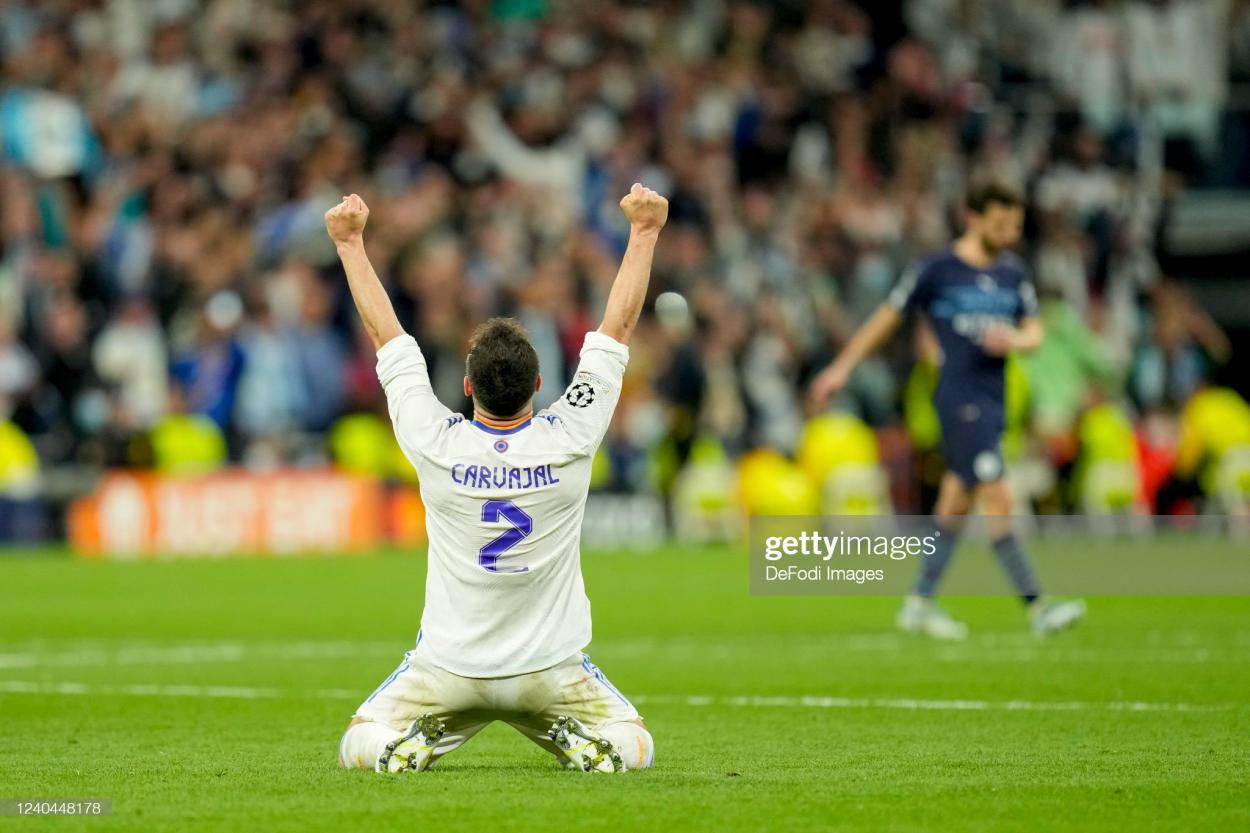 This is quickly becoming one of the Champions League stories. Madrid were defeated by Sheriff Tiraspol at home in their second group game and there was a sense that Ancelotti's team would struggle to mount any challenge in their favoured competition this term. The chance of achieving a 14th European Cup looked slim at best.
Still, they emerged from Group D but that was only the start of it. PSG, Chelsea and now City have been as close to the finishing line against Madrid as possible, but on every occasion they have been caught up in Madrid's Late Show. The character and self-belief to keep pulling these daft comebacks off is almighty, and the whole thing is self-perpetual.
There is no doubt that Madrid pulled on the PSG experience against Chelsea and equally they searched within the memory bank to squash City's hopes of reaching successive finals. The players know they have it in them, as do the supporters, and Ancelotti.
"It is the big history of the club to keep going when it looks like it is gone," he said. "It is true, the game was close to finished and we were finding the last bit of energy we could. Psychologically we were better in extra time. I didn't have time to ever think we had lost the game. City had good control of the game but at the last opportunity we were able to go to extra-time."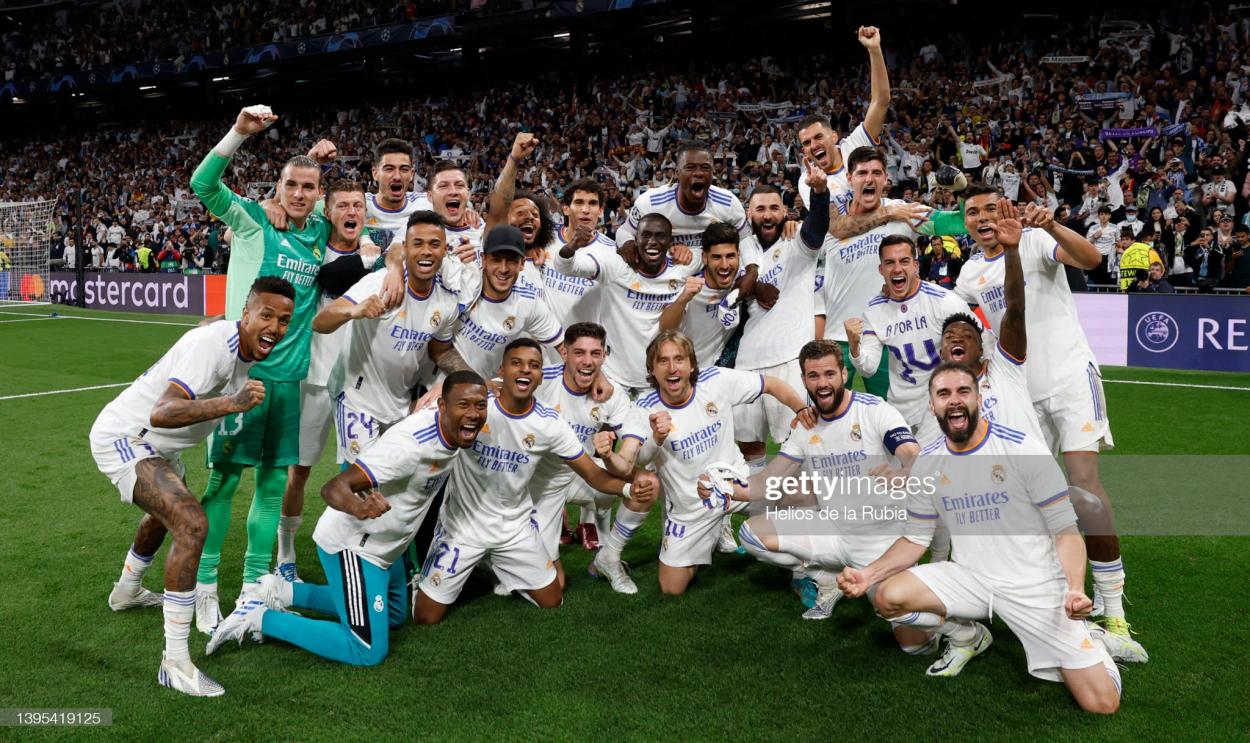 Having the confidence is one thing but Madrid do have the talent to switch a game. Benzema now has 43 goals in 43 appearances this campaign, Rodrygo also scored the crucial goal against Chelsea from off the bench in what is now becoming a regular cameo act of epic proportions. Plus there is the influence of Casemiro, Toni Kroos and, further back, Thibaut Courtois. Also the always lively outlet of Vinicius Junior. They have won La Liga with four games to spare.
Liverpool may have fancied Madrid ahead of City — the Paris final on May 28 will allow Jurgen Klopp's team a chance at revenge following the 2018 showpiece which went Madrid's way — but they will quake in the boots if Ancelotti's men are still in the game as it enters the final stages.
Yet, as Madrid celebrated their latest Houdini act, City players dropped to the turf. The travelling supporters up in the gods at the stadium were brought crashing back down to earth. At the best of times, Champions League exits are a sorrowful experience for a club who yearn for their first piece of silverware at Europe's top table. This one will linger longer than any other.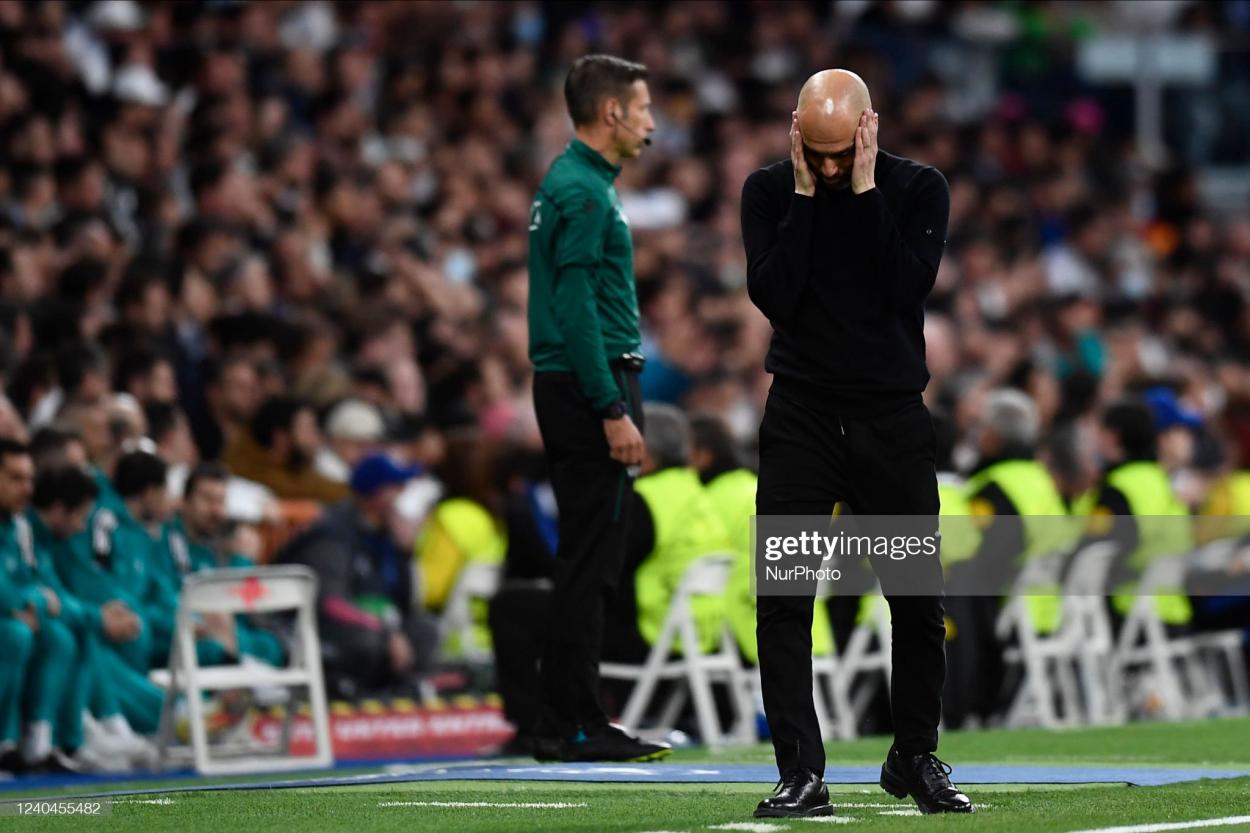 "We need one or two days but we will rise, we will come up," said Guardiola, who now has to rally his players for their final four Premier League games and not allow another trophy to slip away. "We will have do so, with our people. We did everything we could. We were really, really close but in the end we could not do it."
That the drama came out of nothing worsened the sucker-punch, according to the City manager. "That feeling that happens in football sometimes, that has happened in history, when you are leading but you get to the end and you are being dominated: that didn't happen to us," he said. "We did not feel like we were under siege. And just as the moment when we were at our best, they found the goal. Then one minute later, they found another." Madrid's catalogue of great escapes continues to grow.