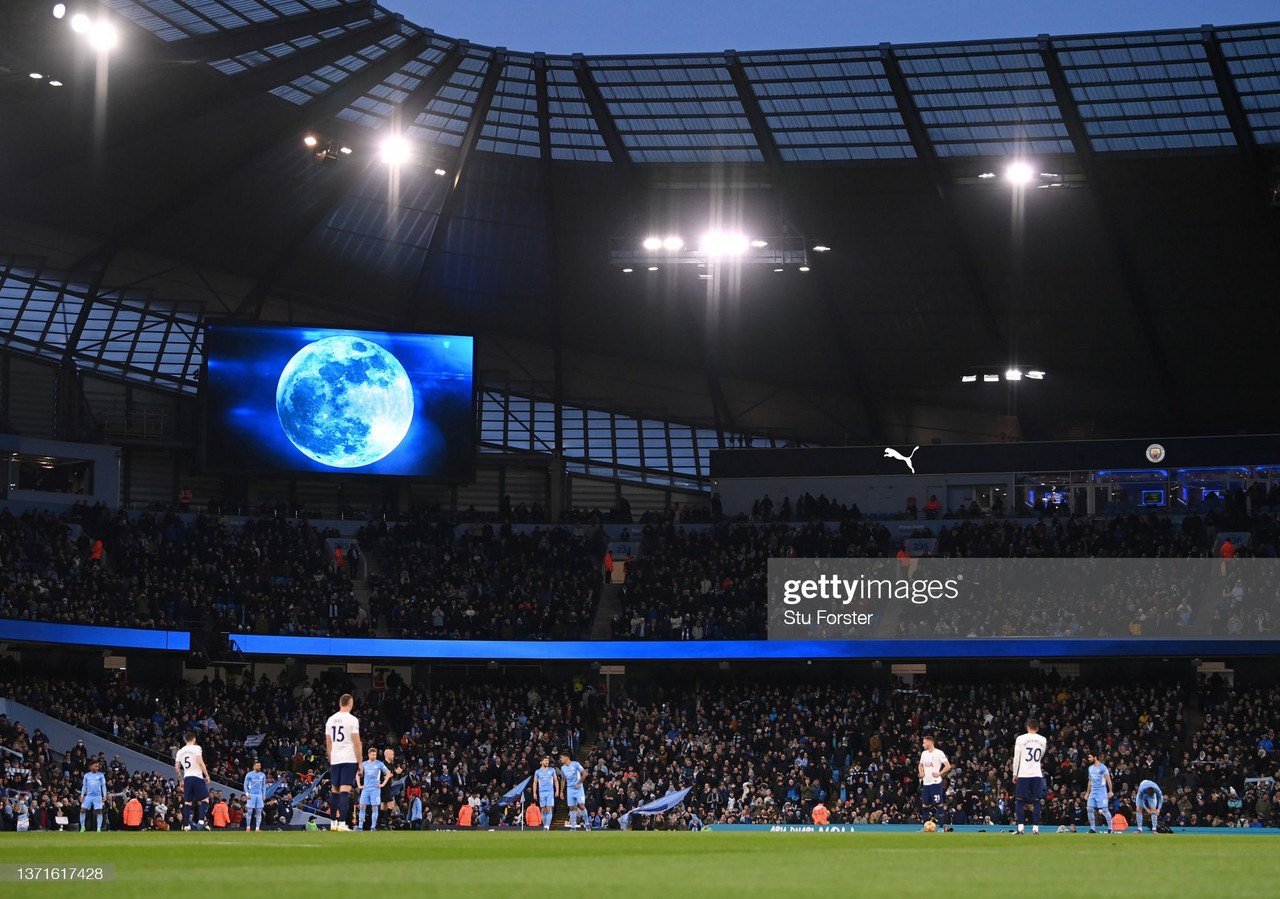 "Manchester City are an oil machine, they're killing the spirit of the beautiful game and making fans fall out of love with the Premier League."
Just over a month ago, following their narrow triumph over Chelsea courtesy of a moment of pure brilliance from Kevin De Bruyne, Pep Guardiola's side were being criticised for having wrapped up the league title by January.
Despite Liverpool being in touching distance of the current league leaders, it was being deemed as a seemingly impossible task for City to slip up and for Jurgen Klopp's men to close in on the reigning top-flight champions.
Manchester City Are Not Invincible, They Do Not Have To Be
It has almost turned into a recurring theme for City to take the league by storm and go on a ridiculous winning run under Guardiola - which has laid the foundations for each of their three Premier League winning campaigns since the Spaniard's arrival to Manchester.
Winning runs are called so because they do end at some point. Regardless of the quality and strength in-depth possessed by City, they might just be capable of falling short. The Titanic did sink. City can falter too.
All teams have weaknesses, and as great and levels apart from the rest City have shown to be over the years, they too have their pressure points that can be exploited - as Harry Kane managed to do in his audition for the summer transfer window at the weekend.
Dropping Deep Into Enemy Territory
City are just not used to being dominated by an opposition attack, and while Guardiola pays utmost respect to every opponent regardless of the competition his side are involved in, they did not know how to deal with Kane's movement on Saturday.
Mike McGrath of The Telegraph reported that the City squad reached a conclusion in the dressing room following the defeat that their biggest confusion over the course of 90 minutes lay in deciding whether they should follow Kane as he dropped into the number 10 position or maintain their defensive line.
The England international was simply too clever for the likes of Rodri, Ruben Dias and Aymeric Laporte as he dropped deep into the false nine role and dictated the tempo of play by playing pin-point through balls to Son Heung-Min and Dejan Kulusevski.
City, who have almost been spoilt by their habit of playing around opposition forwards and limiting their time on the ball owing to their press, simply had no answer to the way Antonio Conte had set his attack and paid the price for their naivety as a result.
But that is football. You can aim for perfection and try to maintain a decent standard of consistency but it is simply not possible to win every game.
Defeat Was Coming For Pep Guardiola's Men
City have rode their luck in avoiding defeat many times since the New Year. Rodri's injury-time winner at the Emirates spared their blushes after Arsenal dominated City throughout and arguably deserved all three points despite having none to show for their display.
Chelsea could very well have managed to avoid defeat and even snatched a win themselves had Romelu Lukaku not missed a glorious chance in the second-half of their 1-0 defeat at the Etihad Stadium in January.
Southampton took the game to City and battered the five-time Premier League champions in the opening 45 minutes at St. Mary's prior to recent two-week break, as the visitors rued a series of missed chances when the Saints held them to a 1-1 draw.
The Tottenham defeat at the weekend was inevitable. Not the timing, not the north Londoners in particular, but City have had it coming for them for some time.
What Next For City?
The true downside for City is that their upcoming opponents could try and use Tottenham's performance as a template to hurt the league leaders, who were uncharacteristically poor at the back on Saturday.
What matters, as Guardiola and his group have shown is within their compass, is whether City can get up learn from their mistakes and start another of those relentless winning runs and delay their next setback for as long as possible by playing to their strengths.
The best players play to their strengths so as to not expose their weaknesses, a culture that has been deeply woven into the City squad since 2017.
A Helping Hand From Harry Kane?
Harry Kane might have done his potential future employers an early favour before joining their ranks in the summer should City decide to renew their interest in the England international, whose audition for the summer could have not gone any better on Saturday.
The Premier League title race is not a marathon, it is a journey. No matter how fast you climb to the top, it is about consistency and whether you can prove your metal over 38 games - precisely why Guardiola still maintains he would take winning the Premier League over the Champions League every day of the week.
City's narrow loss to Tottenham is a timely reminder to Guardiola and his side that they cannot take things for granted if they are to fend off the challenge from Liverpool and retain their league title.
It can be a true blessing in disguise for Manchester City.