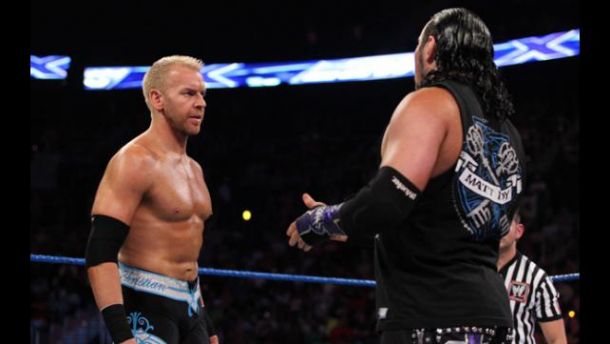 This angle is probably one that all WWE fans are probably glad it went the way it did. Without a Jeff vs. Matt feud the WWE would have not have been the same and well our lives would have not been the same. Everyone wanted a Jeff vs. Matt match and we got a few of them.
As you can see from the title Christian was originally the one that was supposed to be behind the accidents Jeff Hardy had in late 2008. Some of the accidents were his house being burned down, which was actually true but they worked a story off of it. Another accident was his pyro glitching up and burning him but that of course was a work and he was not harmed.
WWE did it right with this story. Matt needed to be the heel in the beginning and Christian shouldn't have even been mentioned. The story also worked out well for ECW at the time since Christian basically carried the brand for a while before it was once again kicked off of TV.
We'll never know how different the story would have been if Christian would have stayed the bad guy in the situation. Matt may even still be in the WWE if it would have went that way but everyone should be thankful we got to see a Jeff vs. Matt feud as it was one of the best ever.