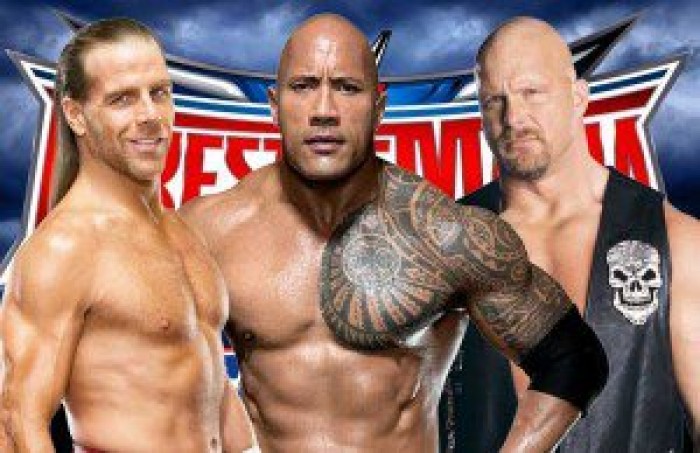 The Rock, Stone Cold Steve Austin and Shawn Michaels are all expected to be appearing at this years WrestleMania. With The Rock being advertised by the WWE and both the Texas Rattlesnake and the Heart Break Kid self-confirming they will be at the event fans have been desperate to know what their roles will be.
The Wrestling Observer Radio's latest edition of the mailbag segment provided some more insight into what the WWE legends could be doing at this years 'Grandest Stage Of Them All.'
Stone Cold
For Stone Cold this years WrestleMania has special interest, taking place in Texas it is commonly expected that he will be appearing at the event. The WWE have already confirmed that the latest Austin's Podcast will be taking place as part of the week long build up to the WrestleMania, where Mick Foley will be his guest.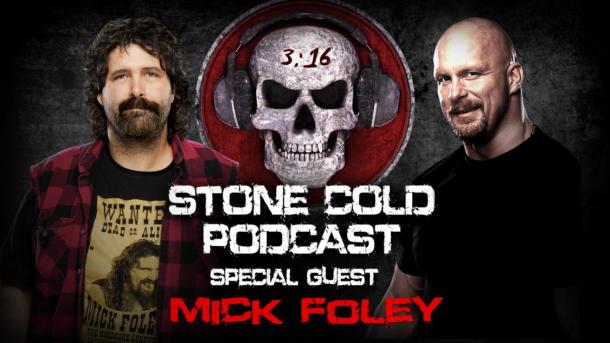 But his role at the actual event itself is being kept closely under wraps, with very little information regarding what his plans are. However, Dave Meltzer confirmed that Austin's plans are "Locked in" and have been for several weeks, which means that whatever plans they do have are set in stone.
HBK
Unlike Austin there have been several rumors regarding exactly what the WWE want from Michaels at WrestleMania. HBK has been offered two different roles at the event according to reports, with the most significant being a guest referee in the WWE Championship main event match. The company had previously offered the role to Batista but he rejected the idea.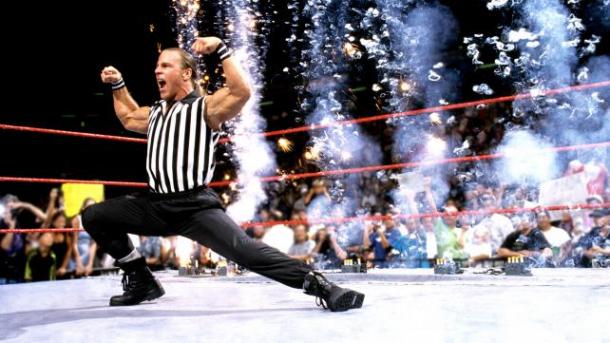 The WWE's aim is to stack the cards against Roman Reigns in a bid to get the fans on his side, and having the former DX member as the referee for the match would certainly do that. It isn't known at this time whether he accepted the idea or if there are currently other plans for him, but he is expected to appear.
The Rock
The People's Champion is confirmed for WrestleMania, but what his role will be is still unknown. The WWE's original plans had him actually competing in a match against Triple H, a feud they have been slowly setting up since last years 'Mania angle that featured Ronda Rousey. However due to The Rock's filming schedule he was unable to get the insurance needed to actually wrestle, meaning plans around him have changed.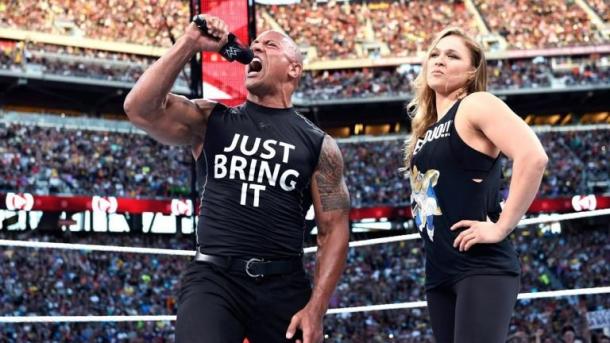 Meltzer didn't confirm what he will be doing but stated that The Rock will have full creative control over whatever his angle will be and the WWE are currently waiting on him to let them know what his plans are. Seeing him get involved in the main event wouldn't be too much of a surprise as the company have attempted to use him to help get the fans on Reigns' side before. However he could also be used in several other ways, such as just a simple promo thanking the WWE Universe or teasing future angles.
What do you think these WWE Legends will be doing at WrestleMania? Let us know in the comments, or via our Twitter- @Vavel_Wrestling